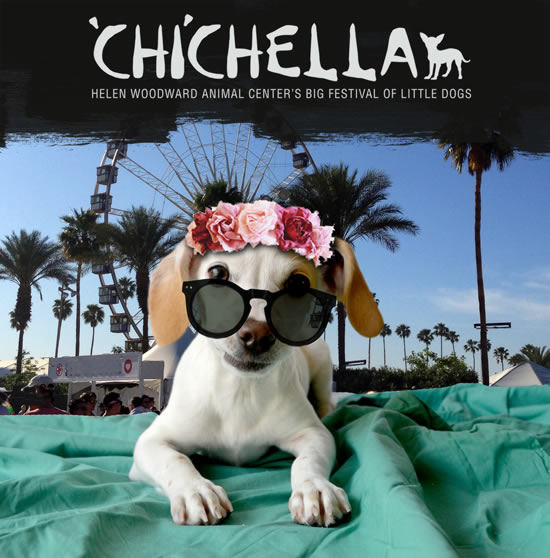 WHEN: Kicks off on Friday, April 15 (first day of Coachella!) at NOON and runs through the weekend! If you're feeling like a party animal, come to Saturday's party in the X-Pen Pavilion from 10 a.m. to 12 p.m. Saturday's event will feature mingling with the adoptable Chihuahua 'it' crowd, festival décor and music.
WHERE: Helen Woodward Animal Center Adoptions Department – 6461 El Apajo Road, Rancho Santa Fe, CA 92067
WHAT: Come meet and greet a wild and wonderful variety of one of America's favorite little dogs and find out why "once you go small, you'll want them all!" Enjoy great music while the Chi's romp and party in the X-Pen Pavilion. Chihuahua adopters get to choose a free piece of festival SWAG to take home!
WHY: CHICHELLA was created to celebrate just how awesome Chihuahuas are. They are compact and portable- great for the young, on-the-go, apartment-dwelling crowd- AND you can take them to all the dog-friendly San Diego spots! Their personalities range from super-sporty athletes to couch-potato cuddle-bugs. Check out a Chi blend!