Wonder Fosters to the Rescue!
When tragedy struck, our superhero foster volunteers sprang into action.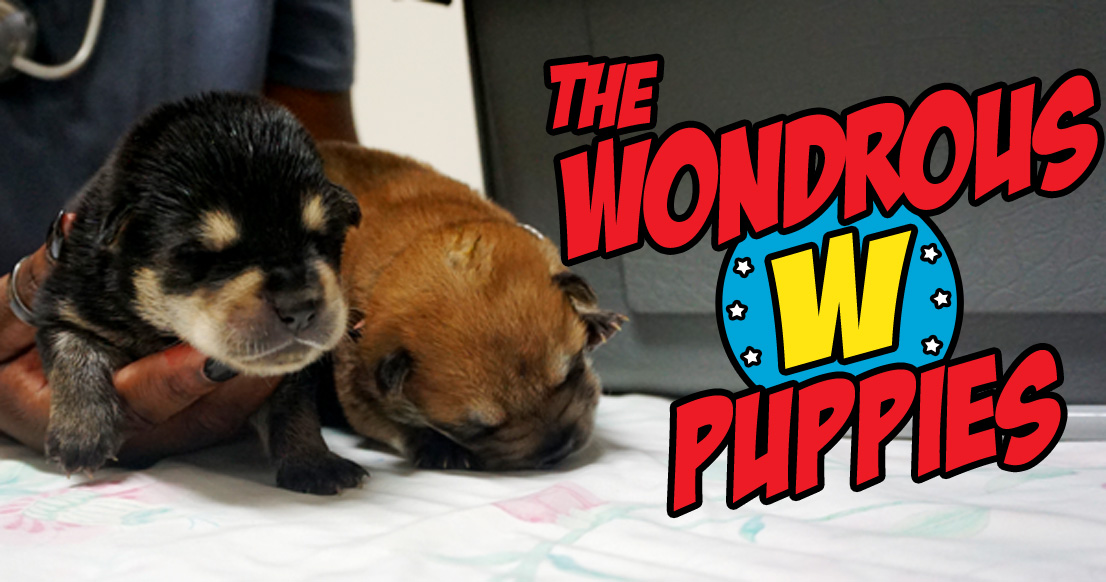 Like many superhero stories, this one has a tragic beginning. One of our rescue partners in Palm Springs received a call that made their hearts sink: the caller's dog had been struck by a car and killed. To make matters even worse, the dog had given birth to TEN puppies just a few days prior. The pups were so young that when our partner arrived, they found their umbilical cords still attached.
To give the newborn puppies a fighting chance, they would need to be bottle-fed every 2 hours, which our partner didn't have the resources to provide. However, they knew Helen Woodward Animal Center had an elite league of foster volunteers who had the power to save these puppies' lives.
Our transport team arrived in Palm Springs in a flash. Unfortunately, one of the pups wasn't strong to enough to survive, but the remaining nine were still fighting. Our team drove the puppies – four boys (Warner, Waiter, Wilson and Wilshire) and five girls (Wanda, Whisper, Wine, Winni and Winter) – to the Center on October 2, 2018.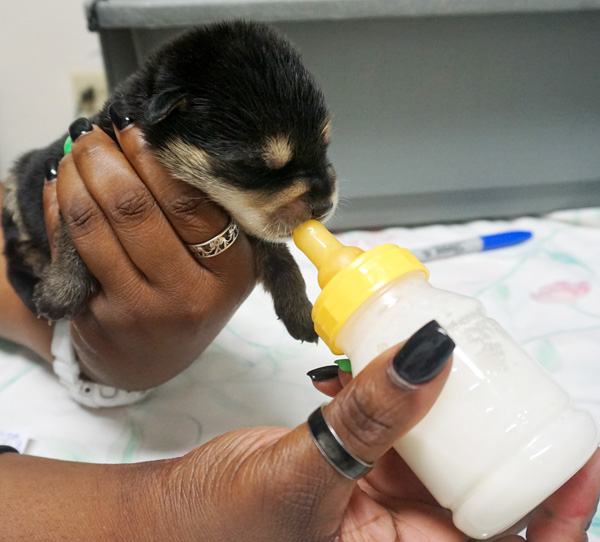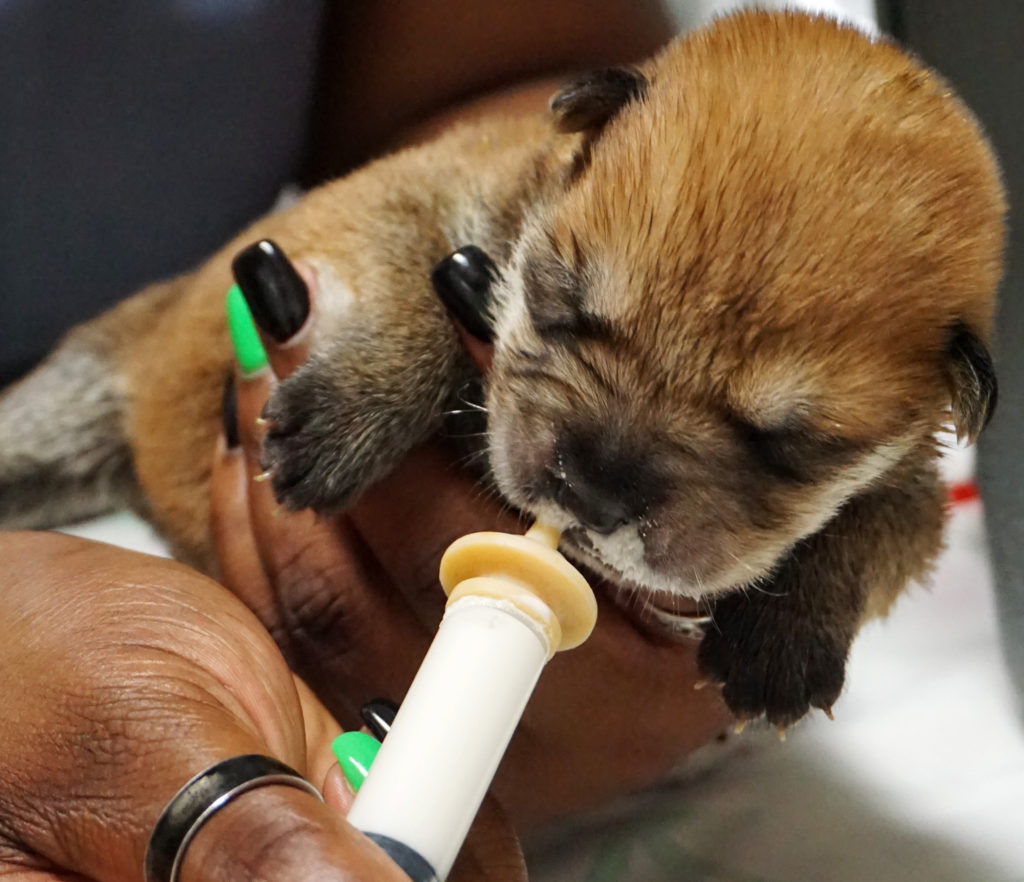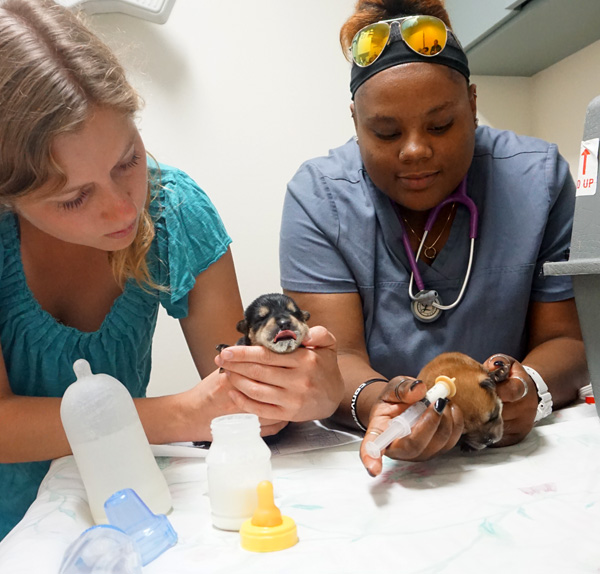 Meanwhile, we put out an urgent plea to our fosters, and of course they answered the call. After receiving medical checks, the puppies were dispatched to four foster homes where they would get round-the-clock care.
The wondrous W Puppies are thriving in foster care. They are currently 3 weeks old and recently opened their eyes! We will keep you posted on their progress.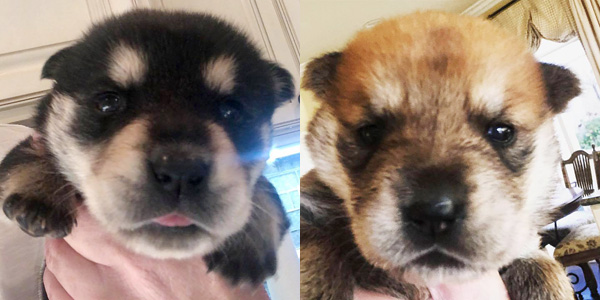 What's your super power? If it's a desire to save orphan pets, apply to become a bottle-feeding foster! We'll teach you how and supply you with everything you need. Visit our Foster Program page for more information and to fill out an application.
Update!
On Monday, November 19, all nine puppies received their spay and neuter surgeries. Our staff couldn't resist getting in one final snuggle with this special litter.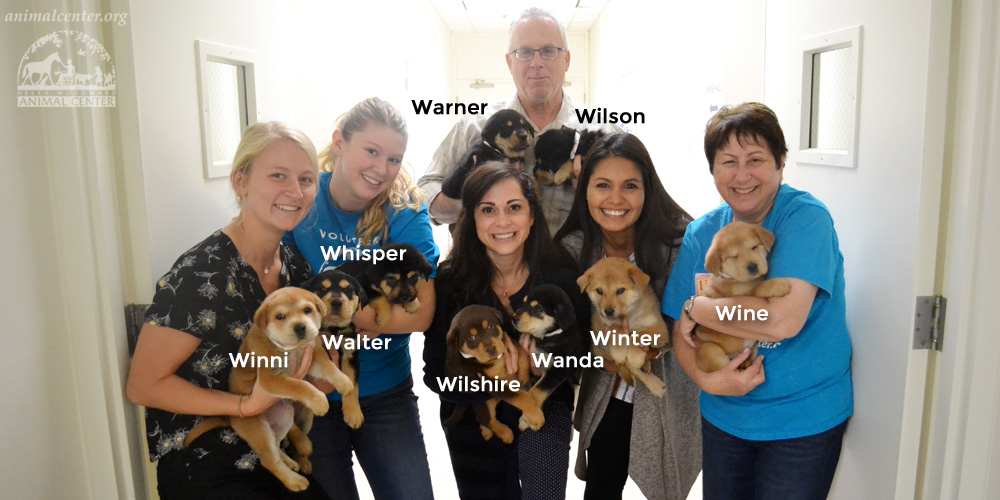 The puppies got through surgery beautifully and are currently recovering in their foster homes. Now, the news you've been waiting for: the W Puppies will go available for adoption on Black Friday, November 23, 2018!
If you're interested in adopting…our Center will open at 11 a.m. on Black Friday, but because our adoptions are first come, first served, we recommend arriving early. Watch our Adoptable Dogs page for current availability. You can also download a dog adoption application to fill out in advance and bring with you to the Center.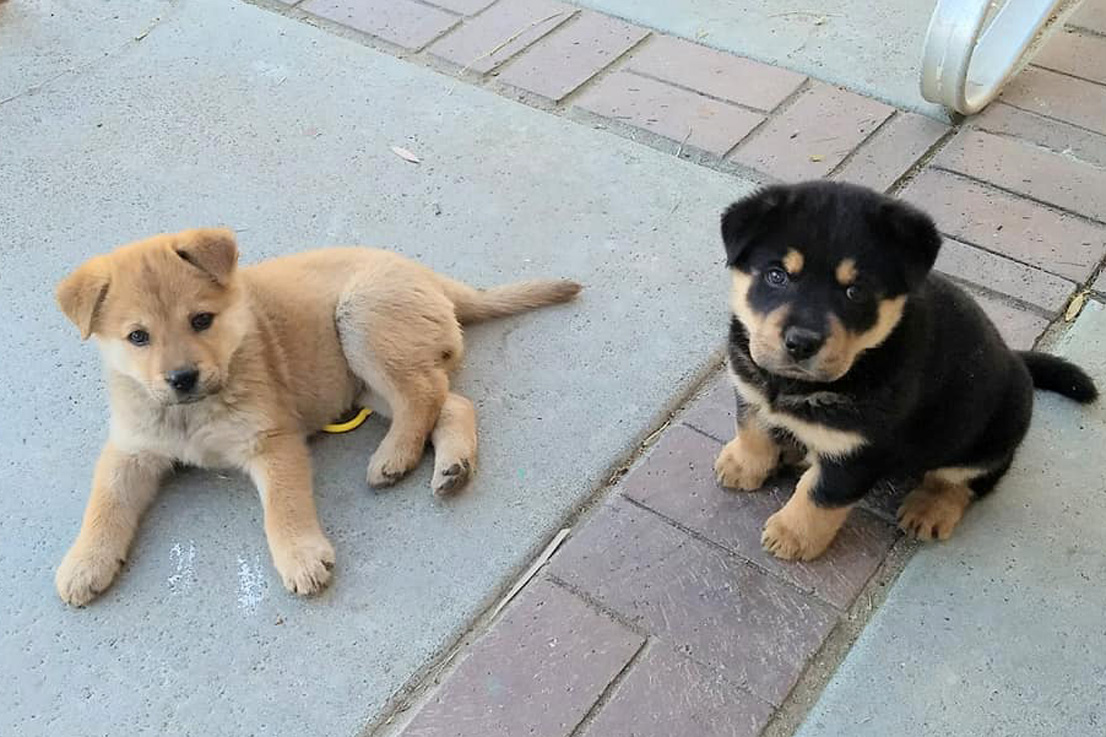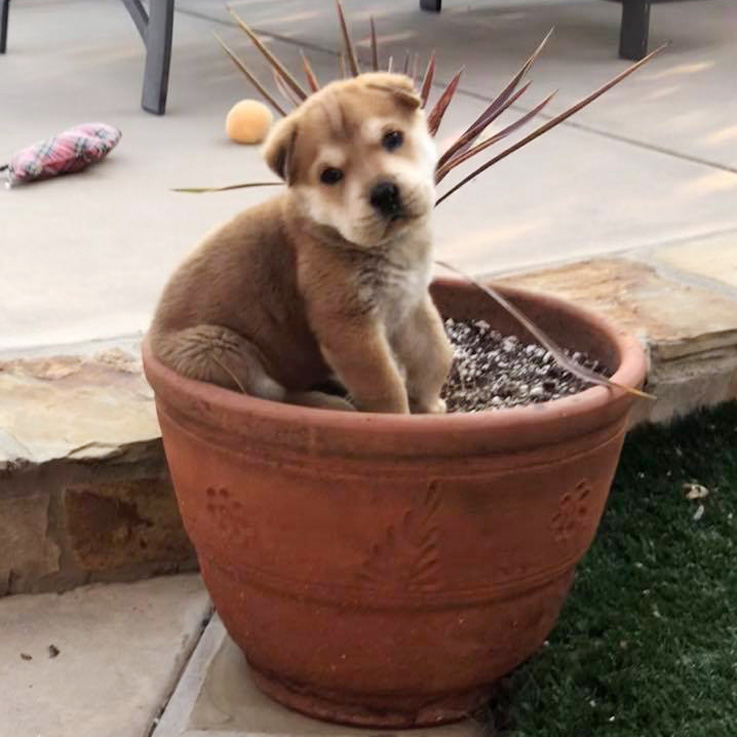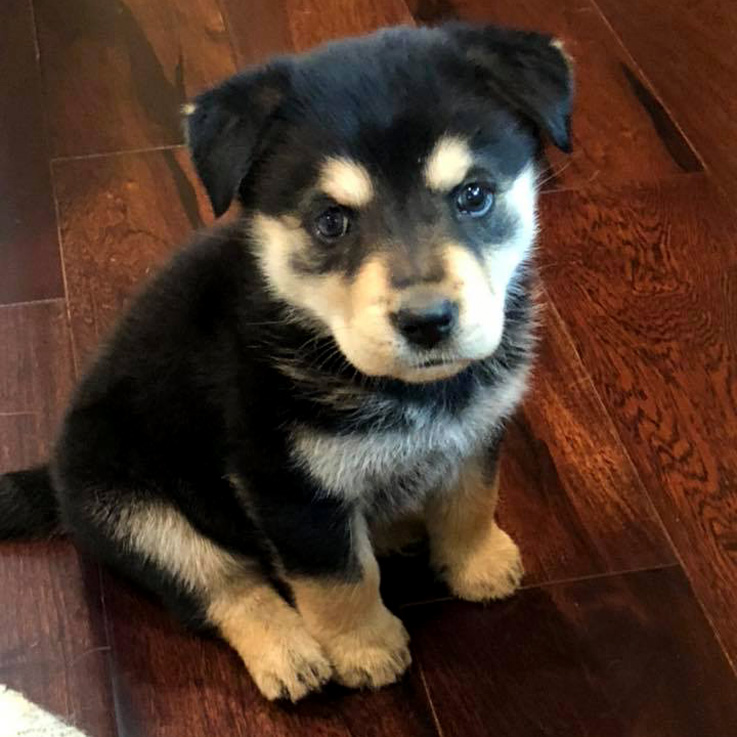 Want to meet the W puppies before they go available for adoption? All nine pups will be making a special appearance at the Del Mar Family Mile Fun Run on Thanksgiving morning! The event begins at 8 a.m., and the puppies will compete in a race of their own following the Run Fun. Get details on the event here.
Update #2 – To Forever and Beyond
Our nine super puppies had an action-packed Thanksgiving. It began with an early morning appearance at the annual Thanksgiving Fun Run in Del Mar, where the pups participated in a race of their own.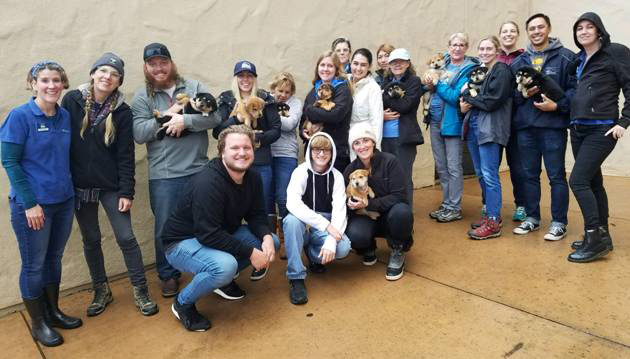 (It took some coaxing, but eventually, all the pups found their way to the finish line.)
Turns out, the hottest spot on Black Friday was Helen Woodward Animal Center. Eager adopters started lining up at 2:45 a.m.! We opened at 11 and started conducting meet-and-greets. One by one, the W puppies left with their ecstatic new families.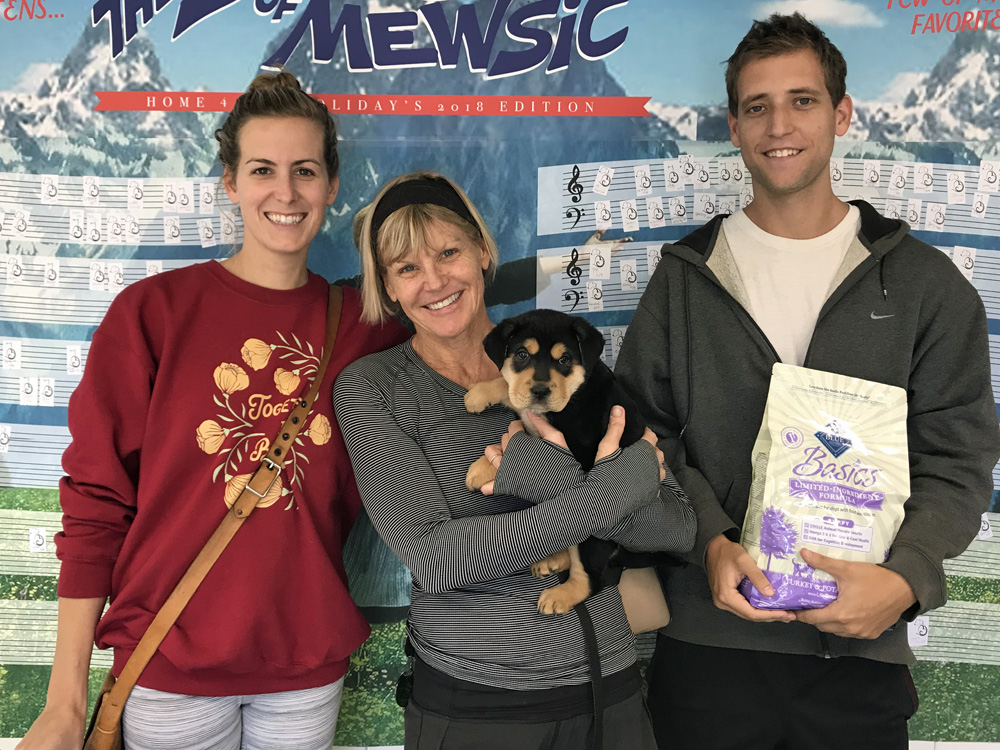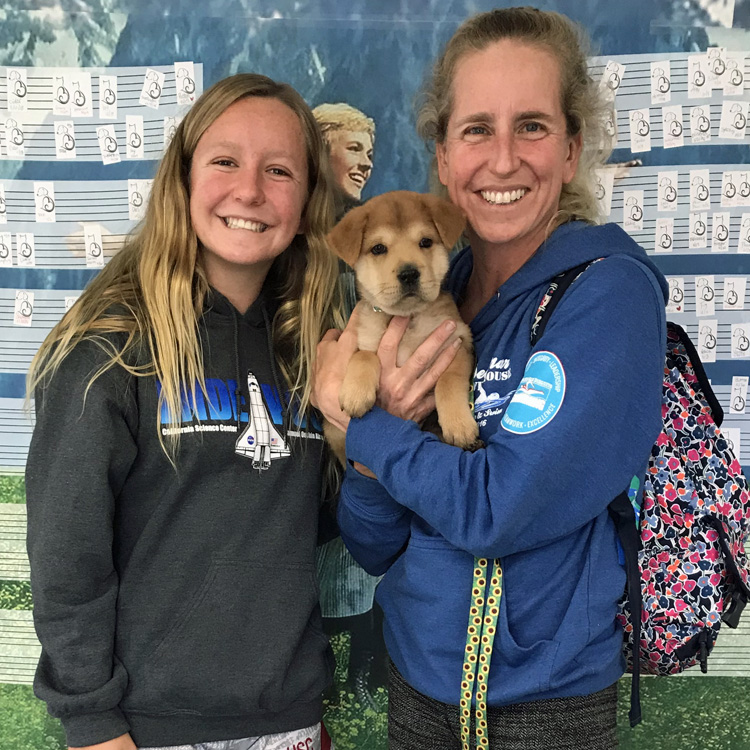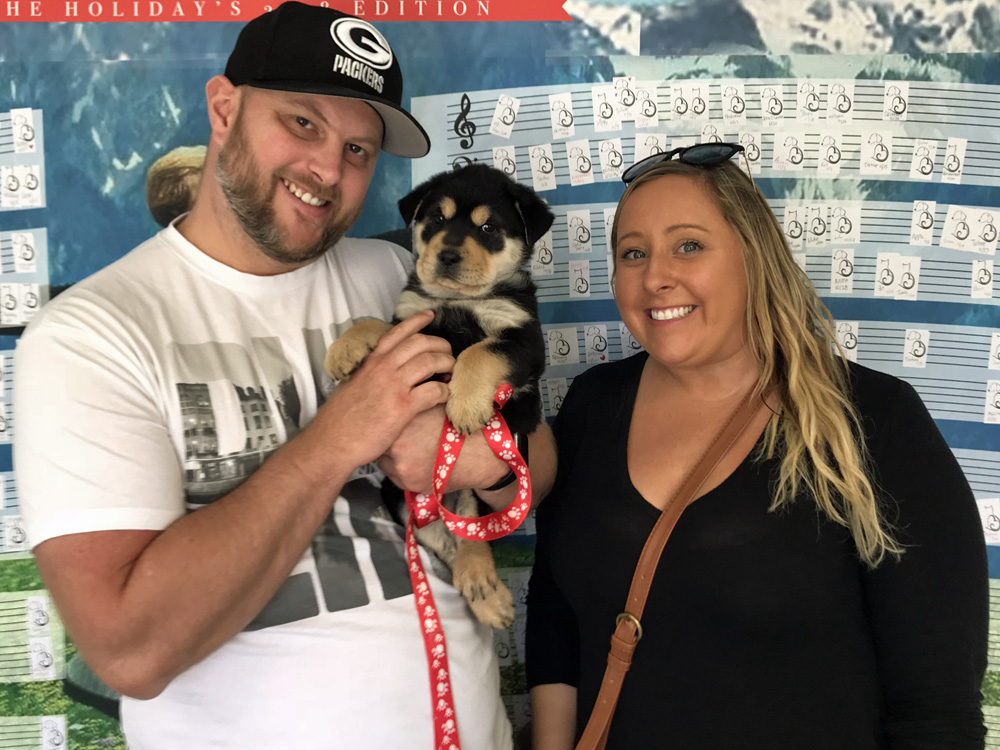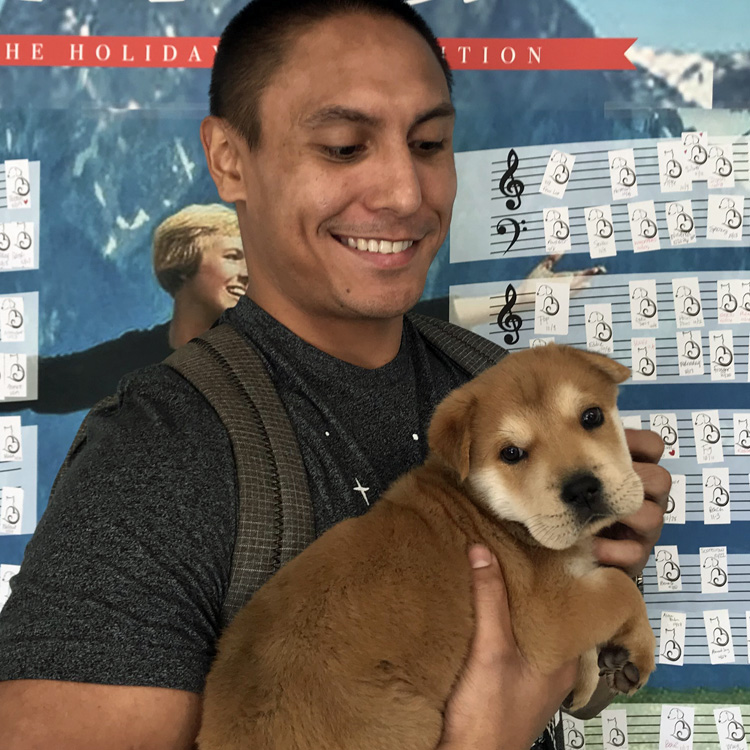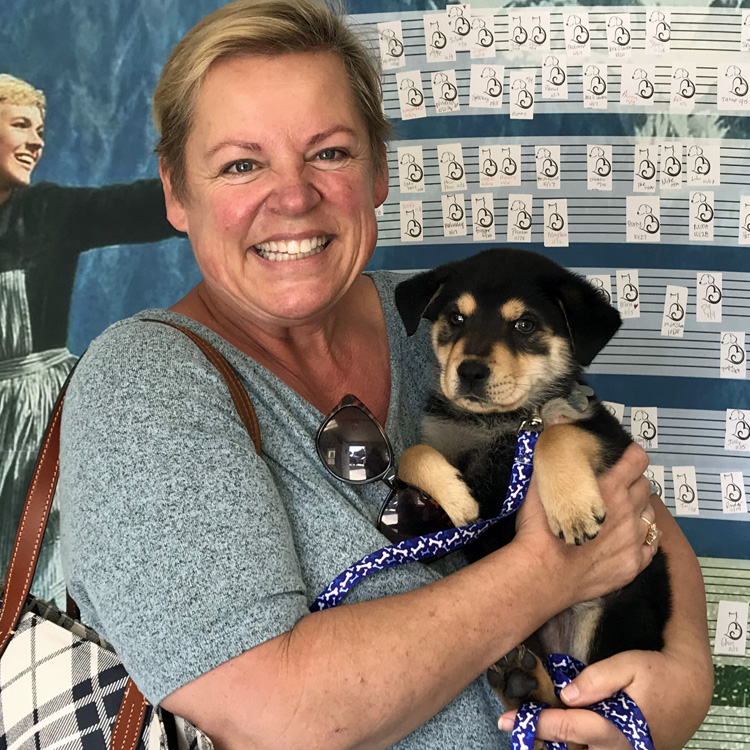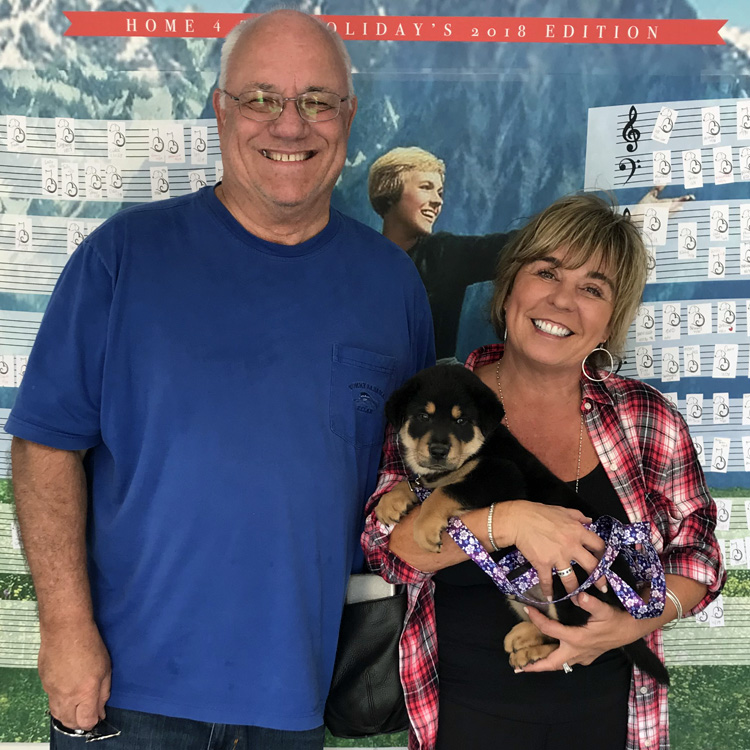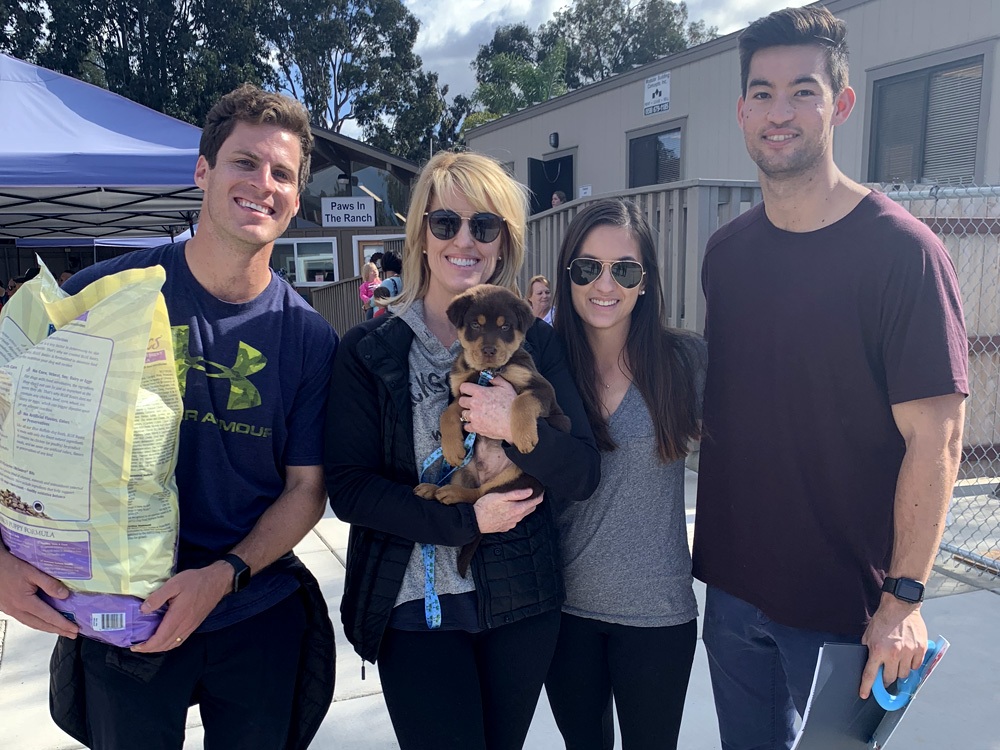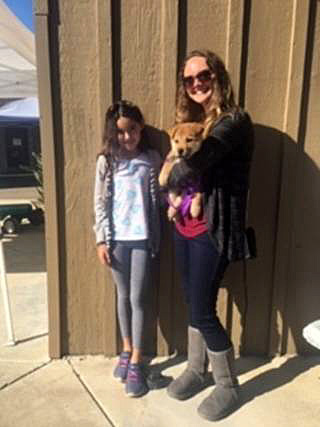 From helpless newborns to confident canines, Walter, Wanda, Warner, Whisper, Wilshire, Wilson, Wine, Winni and Winter have bright futures ahead of them. Thank you to everyone who helped them along the way and followed their story!