Video Game Turns Real Life for Frogger the Kitten
Six-week-old kitten found dodging Los Angeles traffic on 101 freeway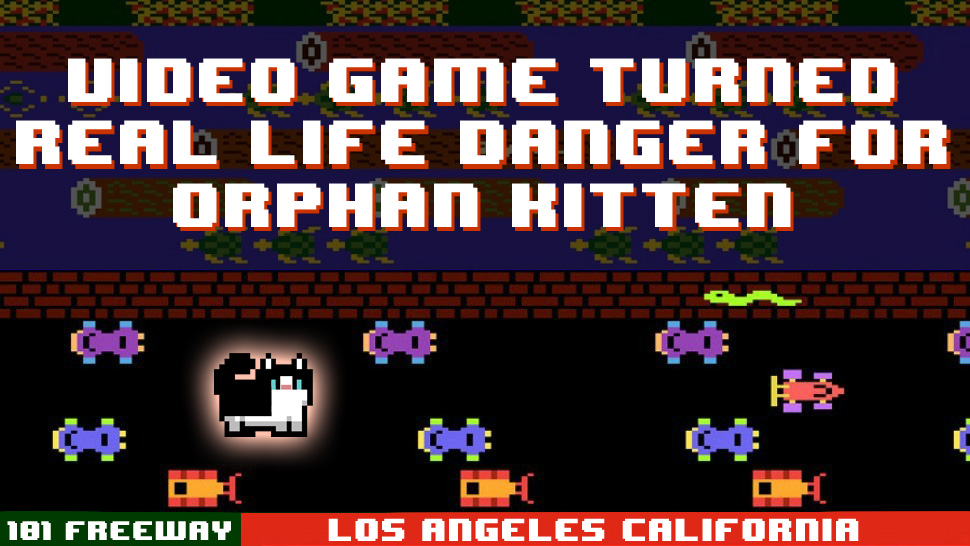 For one orphan, six-week-old kitten, life was not a game, but it certainly resembled one. Alone and confused, this single kitten found himself in quite a predicament, dodging cars on the busy 101 freeway, in the heart of Los Angeles. (Sound familiar, video game fans?)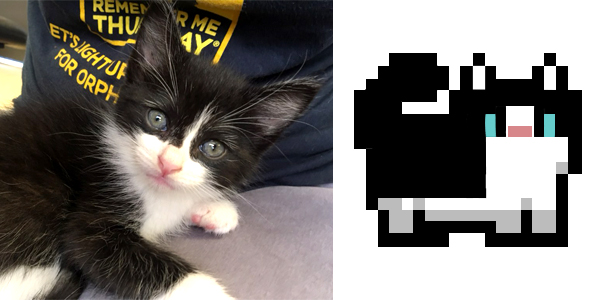 Driving in Los Angeles is almost always stressful! The traffic there is legendary, and one has to be aware of many drivers in many lanes on the road. One thing you usually don't have to watch out for is kittens.
One driver had to do just that, though! As the driver was accelerating on an on-ramp to the 101 freeway, he spotted a tiny, black and white ball of fluff crawling on the road in front of him. Disturbed and worried, the man braked and pulled over to the side of the on-ramp. He then got out of his car and braved the traffic himself to investigate. He discovered that the black and white fluffball was a kitten, helpless and crying.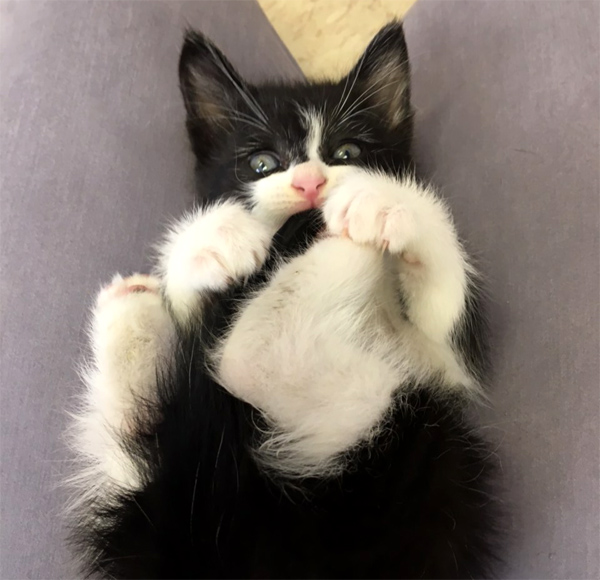 Thank goodness the driver was such a Good Samaritan! He ensured his rescued fluffball was given into the care of one of our cat rescue partners. After a couple days of care and TLC, the kitten was driven down to Helen Woodward Animal Center where he was to begin his forever family search.
As soon as our rescue partner regaled the kitten's story to us, we knew what name would be perfect for him: FROGGER! Just like the popular 1980's video game, our little Frogger found himself dodging cars on a busy freeway.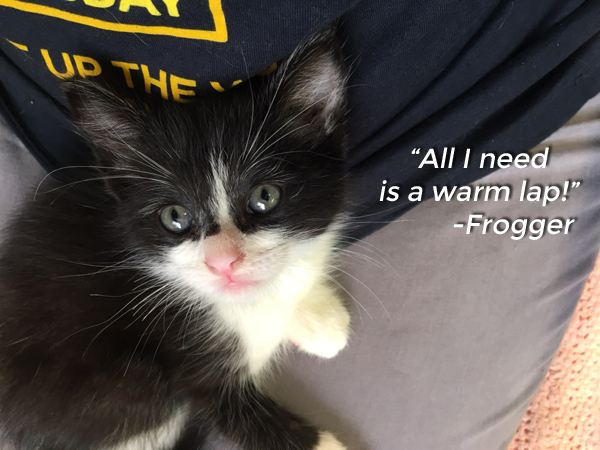 Frogger is very attached to people and is happiest when hanging out in the laps of his human friends. He plays a very cute game of peek-a-boo, too! He's quickly become a staff favorite and is always up for snuggle-time.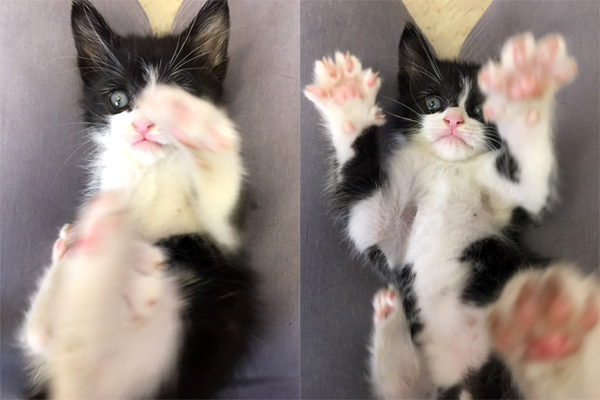 Frogger Finds Forever Fur Mama (Say that four times fast)
Good news, Atari and Kitten fans, our little Frogger found his forever fur mama! This little character hopped right into his new mama's heart, and it didn't take long for them to bond as a new family.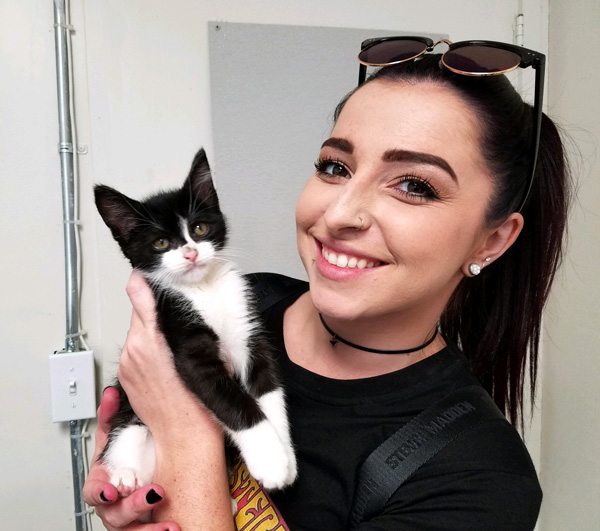 Frogger and his new mom, Natalie
We wish Frogger and his mom a lifetime of fun and play! Congrats, little guy!