Three-Legged Pup is Literally the Bravest Pup We Know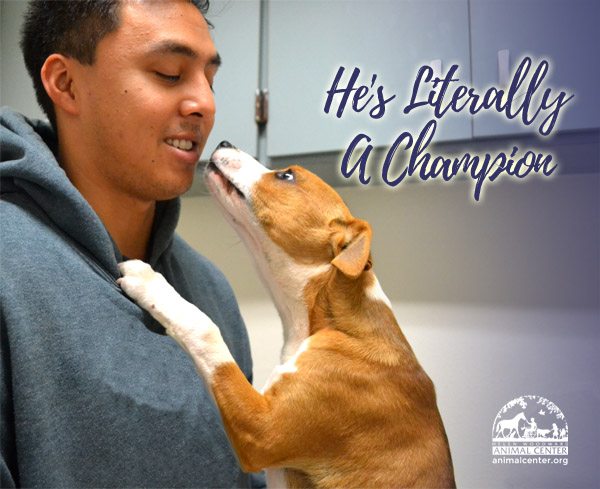 Like his three-legged "Parks and Rec" TV show namesake, Champion is, well, a true champion! For the entirety of his young life, all he knew was pain and neglect, but this cuddly canine only wanted to share his unconditional love and light with all he met.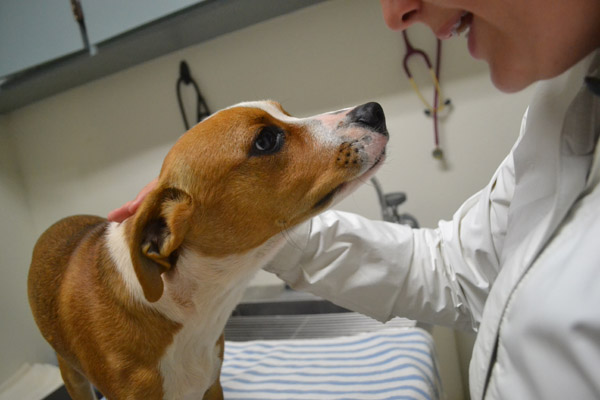 A Hoarding Survivor
In November, Champion was rescued from a terrible hoarding situation at a home in northwestern Arizona. With nearly 50 other animals competing for scarce resources, like food and water, he barely received the nutrition and care his growing body needed. After Champion's rescue, the local rescue partner who sheltered him, and nine additional dogs and puppies, saw something worrying. Champion tried to be happy and peppy, but the barely 6-month-old puppy walked with an exaggerated limp. He also sat and held his paw up as if afraid to put pressure on it. It looked like Champion would need medical care, more than the rescue partner was equipped to provide.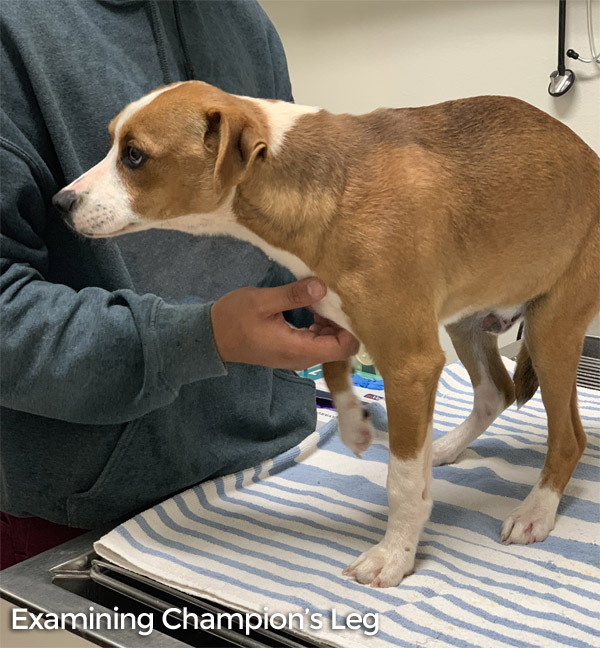 The rescue partner placed an urgent call to Helen Woodward Animal Center's staff. They needed space for more incoming pets in need, and the hoarding case dogs and puppies were taking up so much of their kennel space. Would the Center be able to take in this precious group, including Champion? We quickly agreed and set up a transport as fast as we possibly could. Within a couple days, the hoarded rescue pups were down at the Center receiving medical care and moving into temporary foster homes… all except for Champion, that is.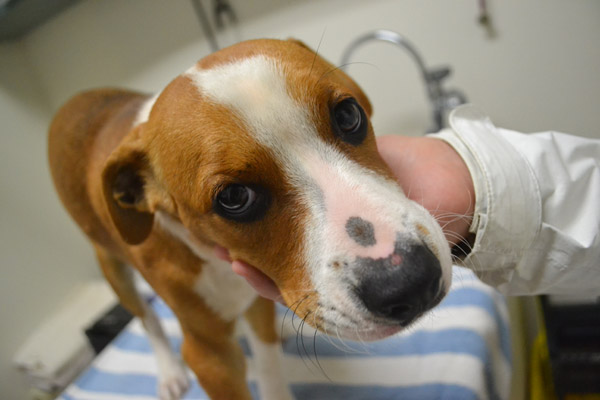 Champion's Surgery
At first glance, Champion's leg looked injured, but his disposition was just so darn happy and outgoing! An exam and set of x-rays revealed serious results. Champion's leg was severely broken. The leg had broken in two places, with one break through the knee joint. His x-ray also showed the break was old, possibly happening months ago, with arthritis already setting in. With Champion having so much growing to do (remember, he's only 6-months old) the difficult decision was made to amputate the leg and relieve Champion of the pain forever. With time and rehabilitation, he would not even know he was missing anything!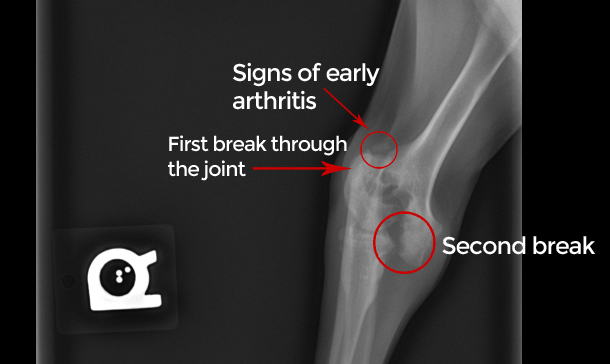 Champion was also reminiscent of a famous dog from a popular TV show. In that show, there is a three-legged canine (we call them "tri-pawds") who brings joy and gladness wherever he goes. If you guessed the show was "Parks and Rec," you'd be correct! The day before his surgery, Medical staff dubbed our tri-pawd-to-be "Champion," because we knew with his happy and buoyant spirit, he'd be victorious. (We're also big "Parks and Rec" fans!)
Champion's operation was scheduled as soon as possible and on December 6, veterinarians at the Center's Companion Animal Hospital removed the leg that caused Champion so much grief. The surgery took 3 hours and Champion powered through it like the champ he is.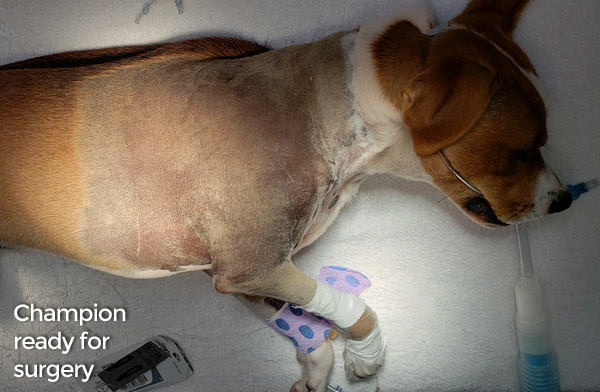 Treat Yo Self at a Foster Home
Champion is now rehabilitating in the home of a loving foster family. His foster mom reports that he's learning how to walk, lay down and do all the normal doggie things, just without one leg.
"Champion is an amazing dog," says Champion's Foster Mom, Rebekah, "He loves to give kisses and snuggle beside you on the couch. He adjusted quickly to only three legs and is managing to get around just fine. His confidence is growing each day. He will do great with a family that can be around to show him lots of encouragement, love and affection as these are truly his greatest desires."
Champion will be in for a check-up later in December. Meantime, we know he's getting all the love and TLC from his foster family that he's always deserved – it's definitely time to Treat Yo Self, Champion! (Yes, that's another "Parks and Rec" reference!)
Champion is literally a champion!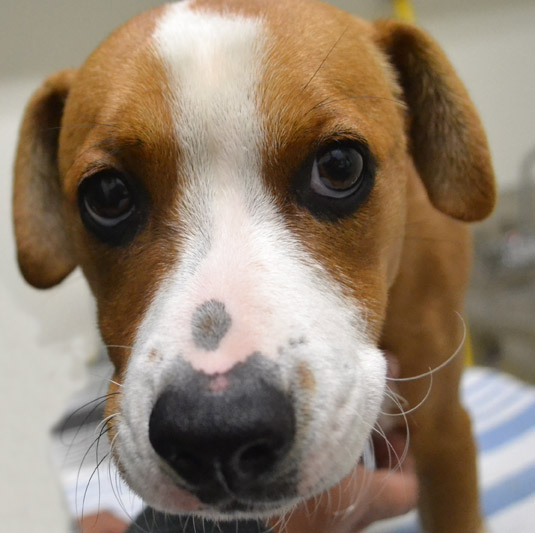 via GIPHY
Update!
On Thursday, January 3, our medical staff gave Champion the "all clear." That means this brave boy is officially ready for his forever home! Check out Champion on our Adoptable Dogs page. He is going to make one family *literally* the happiest.