The Tail of Trusty's Nose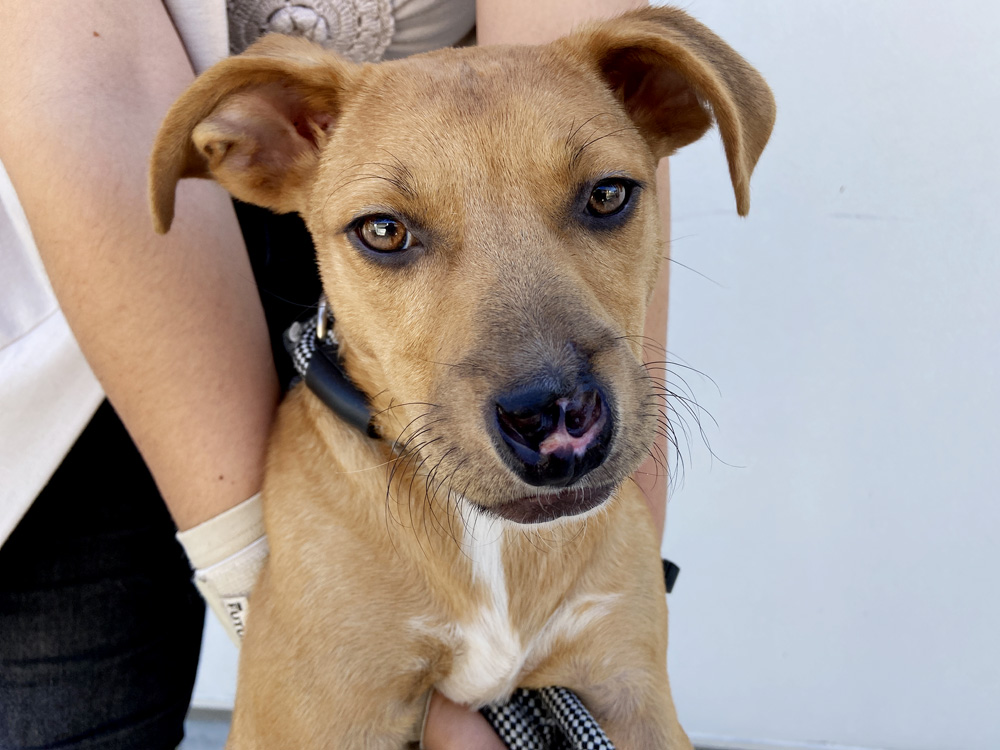 Just like the lovable Bloodhound in "Lady and the Tramp," our Trusty is loyal, a little goofy and has a noteworthy nose.
When Trusty came to one of our rescue partners in Texas, the first thing they noticed (besides his angelic eyes and sweet demeanor) was that part of his nose was missing. It's believed a dog attacked Trusty as a puppy and got a hold of his nose.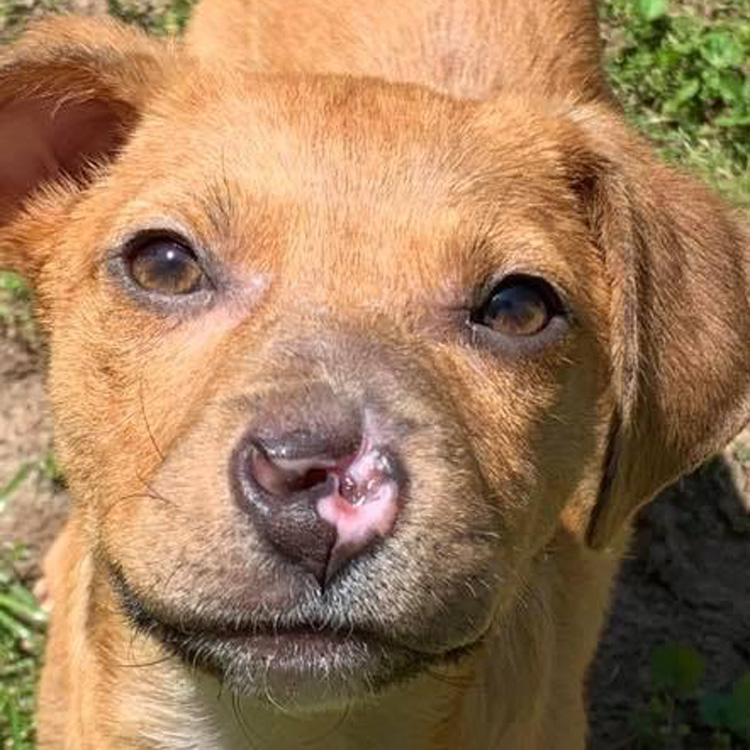 Our partner saw the beauty in Trusty and was determined to give him a second chance, so they contacted Helen Woodward Animal Center. On June 8, 2020, Trusty made the 1,500-mile trip from Texas to California.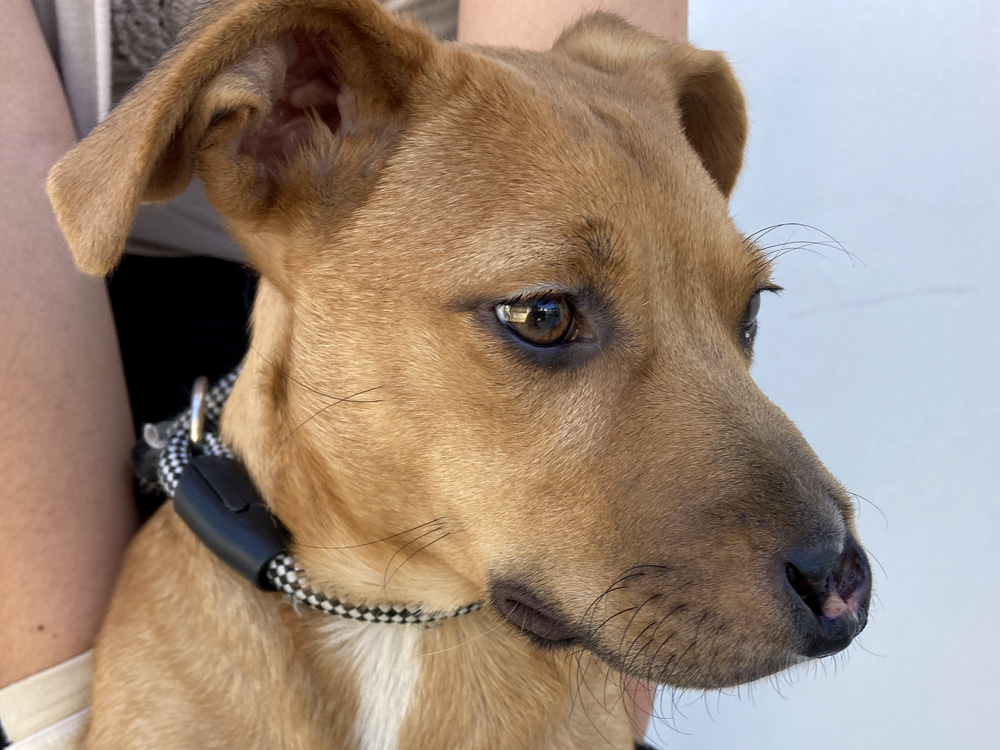 This 10-month-old cutie instantly won the hearts of everyone at the Center. He wasn't bothered by his nose at all! Also, despite being attacked as a puppy, Trusty isn't afraid of other dogs and loves playing with canine companions.
If you're looking for a reliable sidekick, trust your gut. Trusty will make a special appearance on the HopeNOW televised special, which airs Sunday, June 28 from 11 a.m. to 1 p.m. live on KUSI. Then this deserving boy will begin his search for a forever home.