The Little Kitten That Could
Tails of Raising a Kitten
Cookies 'n Cream was left motionless and without a mother in the cold. The odds were stacked against her, but she beat them.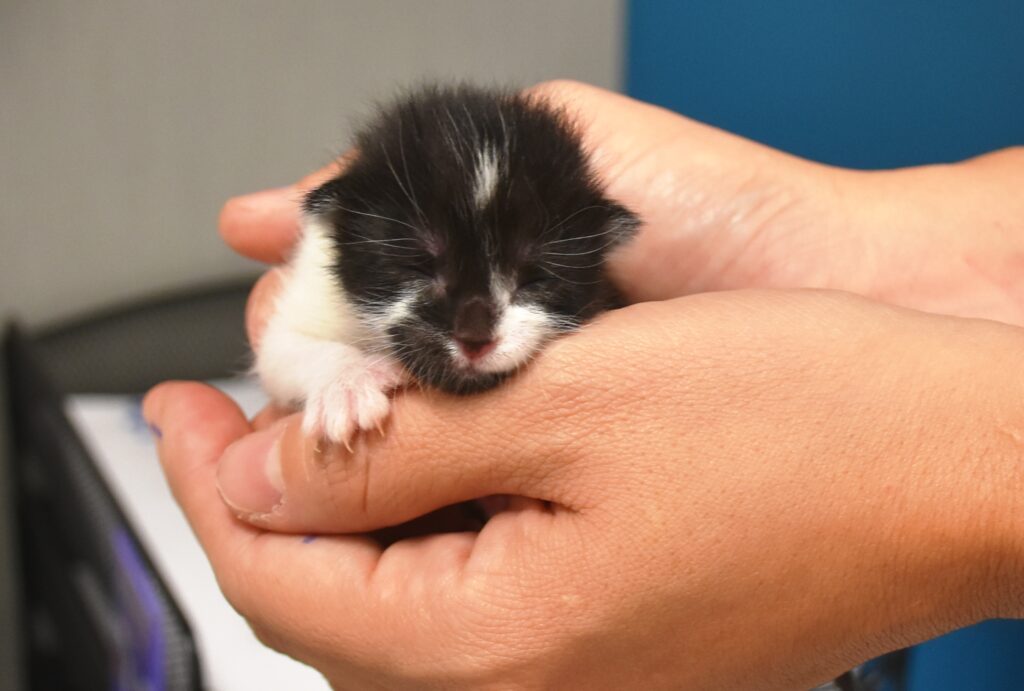 Cookies 'n Cream was rescued in late October 2019 after being found in the dirt and lying motionless on a hard surface. A local Facebook user posted a photo of two motherless kittens. Her post read, "Can someone come and get these kittens? They are beside my house…"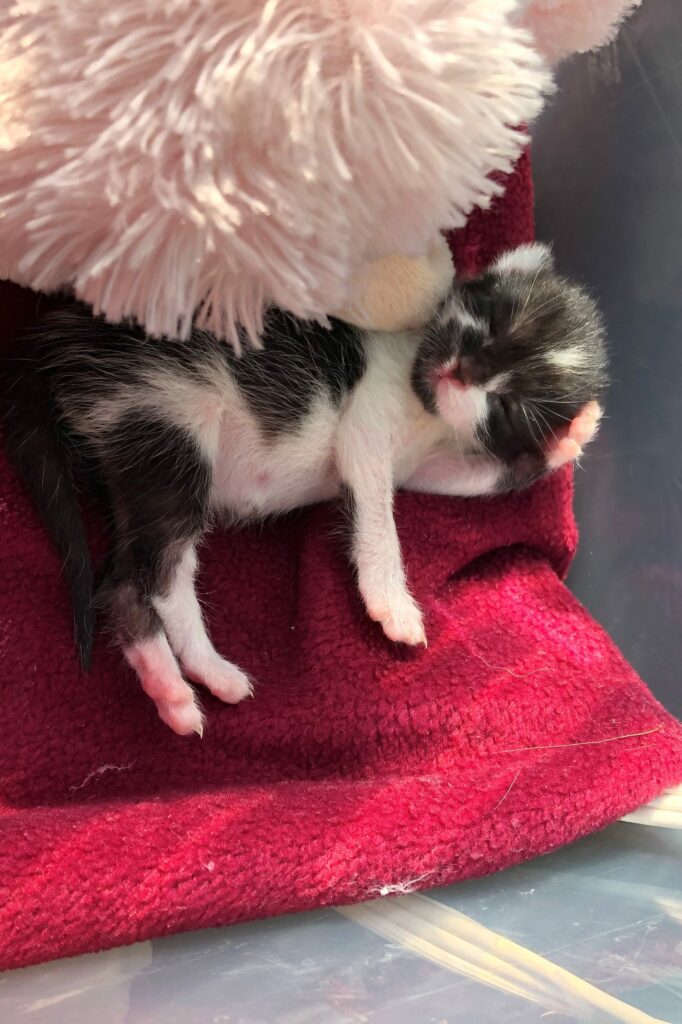 Luckily, one of our rescue partners saw the Facebook post and messaged the user directly. Once connected, our partner rushed to rescue the days-old kittens from the harsh conditions. Sadly, one did not survive, but our partner was able to save the female kitten. Our partner continued to provide warmth and care for Cookies 'n Cream before bringing her to Helen Woodward Animal Center.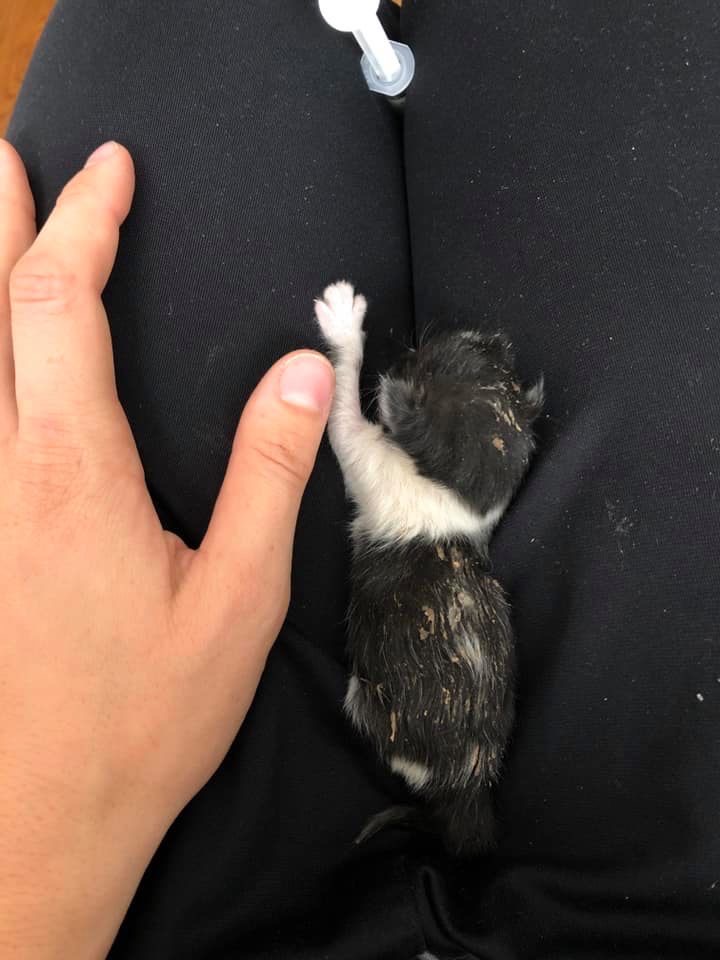 A week after she arrived at Helen Woodward Animal Center, Cookies 'n Cream was maintaining a regular bottle feeding routine with her caring and devoted fosters. At this stage in her life, she required a lot of physical and emotional contact, plus a regimented feeding schedule to ensure she developed at a steady pace.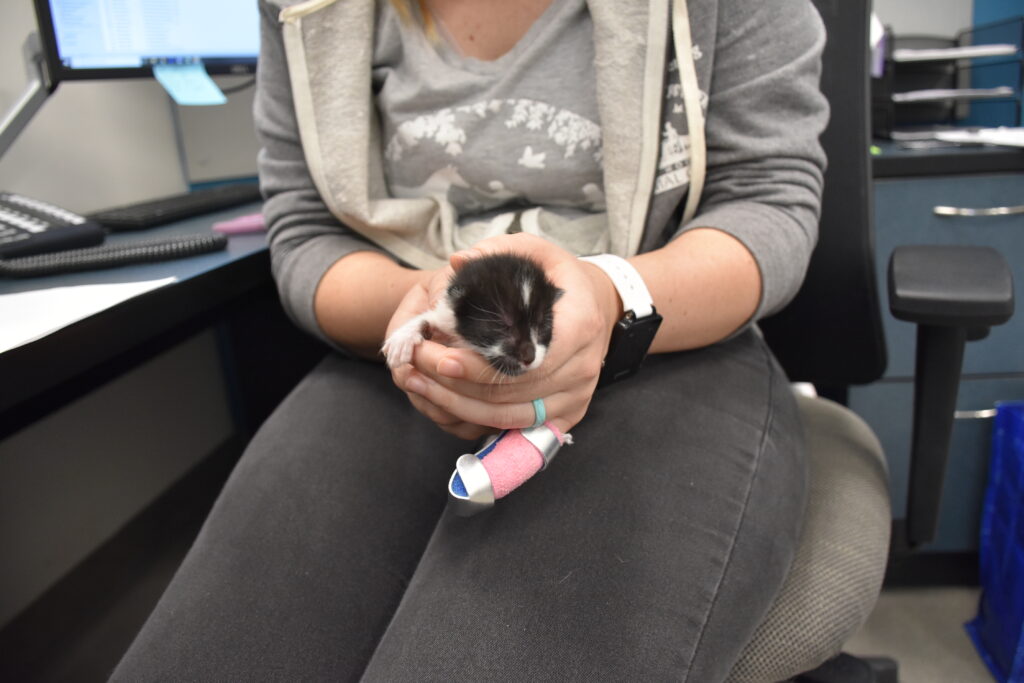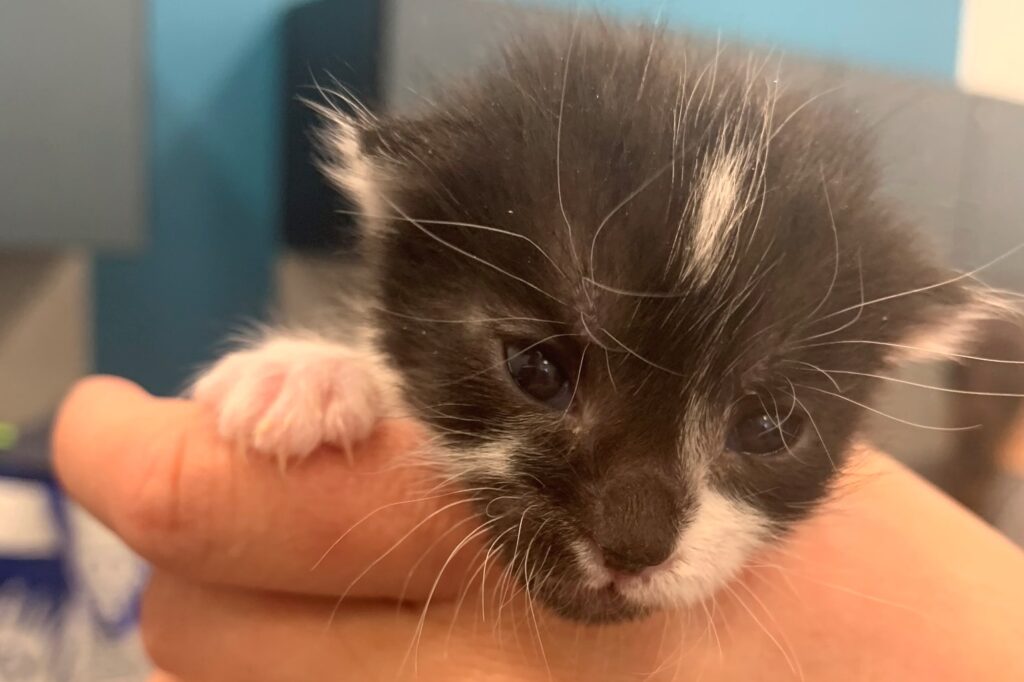 Watch out world!
On Halloween eve, Cookies 'n Cream opened her eyes to the big world around her. Her fosters describe her bubbly energy as infectious. She continued to grow stronger each day.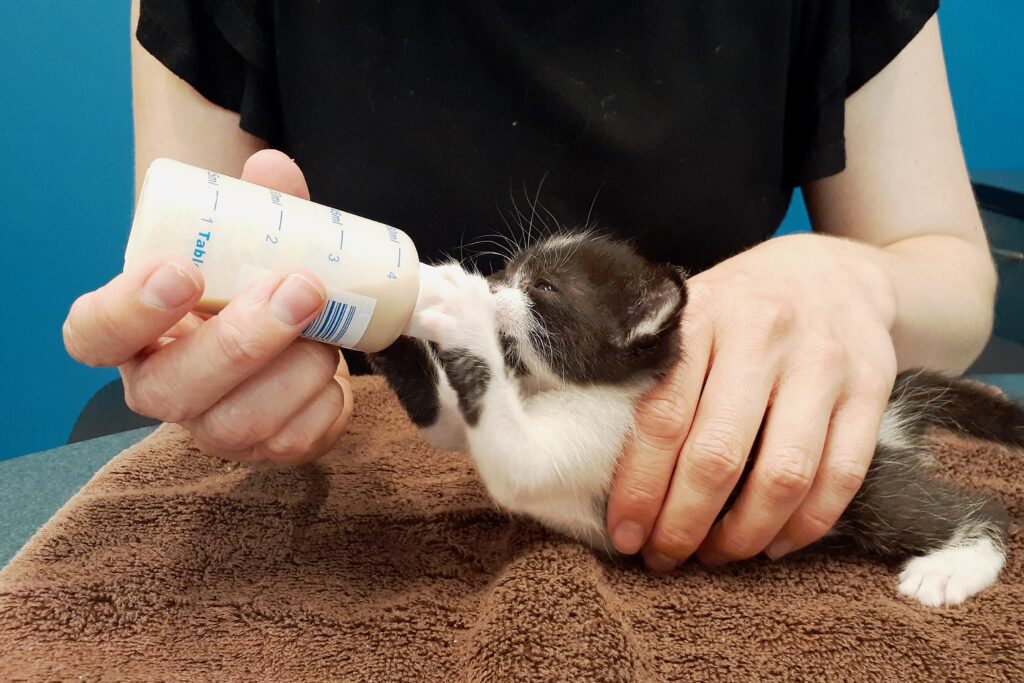 Our fosters demonstrate patience and dedication with bottle feeding kittens.
Currently, at 4 weeks old, Cookies 'n Cream is going strong and is starting to show her playful side. She is grooming herself and yelps for joy when she sees her bottle.
Cookies 'n Cream will turn 8 weeks old on December 13th and is expected to be available for adoption before the New Year. Stay tuned for more details on her powerful journey in the coming weeks!