The Final "Miracle Puppy" Finds Her Forever Home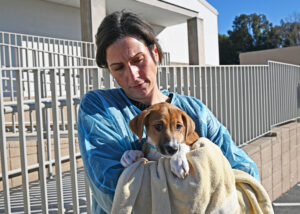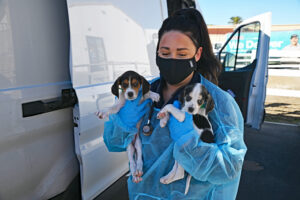 A few days before Christmas last year, Helen Woodward Animal Center truly experienced a Holiday Miracle when an animal transport vehicle carrying 40 Heart of Louisiana Humane Society puppies flipped onto its side in Longview, Texas. Nearly all lives were saved, including the driver. Our team welcomed 38 surviving puppies with open arms and hearts. Many have been adopted and have begun their new beautiful lives with their forever families.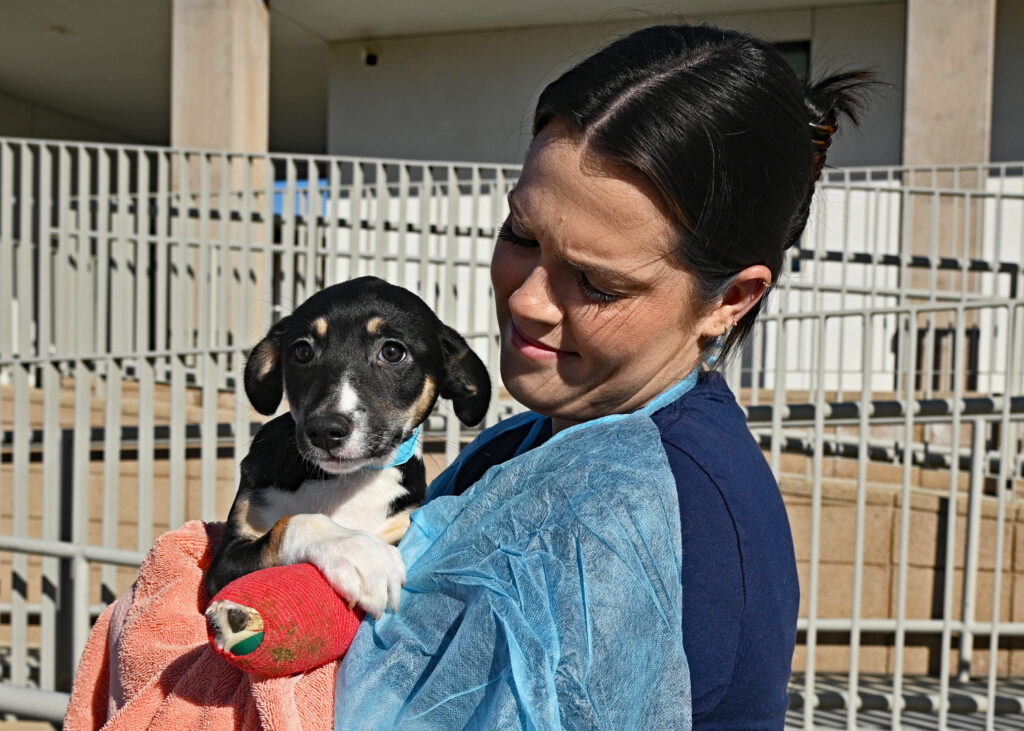 Cricket, is one of the puppies that was on the transport vehicle. Unfortunately, Cricket's leg was broken in the crash. Emergency medical staff put a cast on her leg in Texas, and once she arrived at the Center, our medical team continued to give her the care she needed before being sent to her foster home to recover.
UPDATE 1: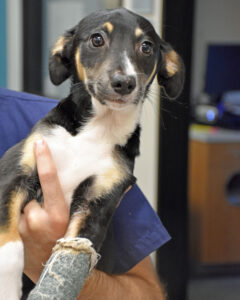 Cricket will continue to stay with a foster family to give her time to recover. She comes into the Center regularly for checkups on her leg, new x-rays, and casts, as her journey to healing continues.
UPDATE 2: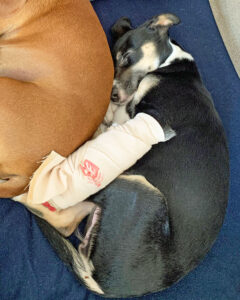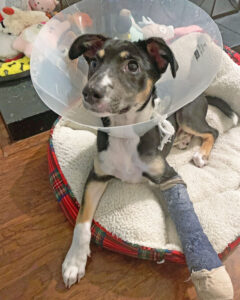 Cricket's time in foster has been very healing, and her foster said, "Cricket is a lovely puppy, she is very friendly and loves to play with other dogs and with her toys. She can be a little timid at first as she gets used to new people and dogs. She is learning to fetch and enjoys chasing thrown balls and toys. She loves getting belly rubs and is always wanting more."
UPDATE 3: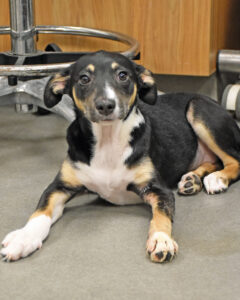 As of January 13th, Cricket is no longer wearing a cast and is learning to use the full motion of her leg again! We are amazed and grateful for how quickly Cricket is improving and how she has a fighting spirit to recover and be a playful pup. She will be available for adoption as soon as her leg fully heals and she is able to walk again on all fours.
UPDATE 4:
Cricket came in for a checkup with medical on January 25th. Great news – she is ready to be made available! She will soon be up for adoption within the next few days. She is now able to walk more on her leg without too much limping but she will continue to grow stronger.
Cricket got adopted the day she was made available and is now living her BEST life!