Texas Rescue Dog's Cinderella Story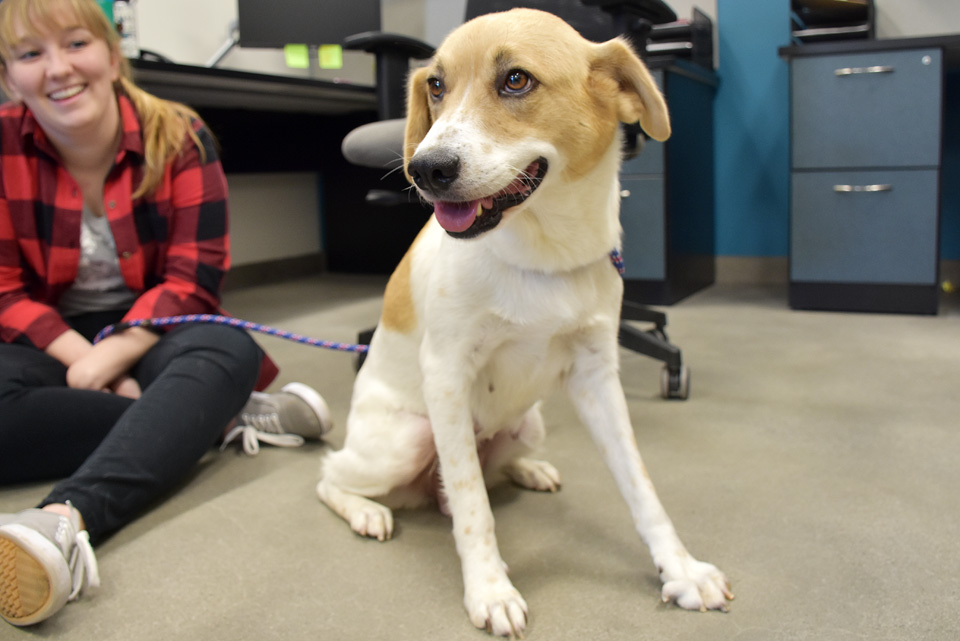 Once upon a time, in September 2019, a 4-year-old Hound blend named Princess and her two grown puppies arrived at Helen Woodward Animal Center from Texas. Just like Cinderella, life hadn't been kind to Princess. She was shy and scared around people and was heartworm positive, meaning she had months of treatment ahead of her. (She also had a uniquely shaped front paw worthy of a glass slipper.) This orphan pup was in desperate need of some TLC to help her inner beauty shine through. Luckily for Princess, she was about to meet her fairy godmother: her foster mom, Kathleen.
Kathleen welcomed Princess into her home (which she refers to as the "Puppy Palace") for 4 months. At first, Princess hid in her foster home, only coming out for a few seconds to eat. But after a few weeks of love and patience from Kathleen and guidance from the Center's dog trainers, Princess started coming out of her shell and learned to enjoy being a dog! Tail wagging, she would eagerly go outside to watch the birds and butterflies.
All the while, our medical team was working their magic. Princess received frequent heartworm treatment and monitoring here at the Center. On January 1, she was declared heartworm free! Princess then received her spay surgery, which she recovered from with ease.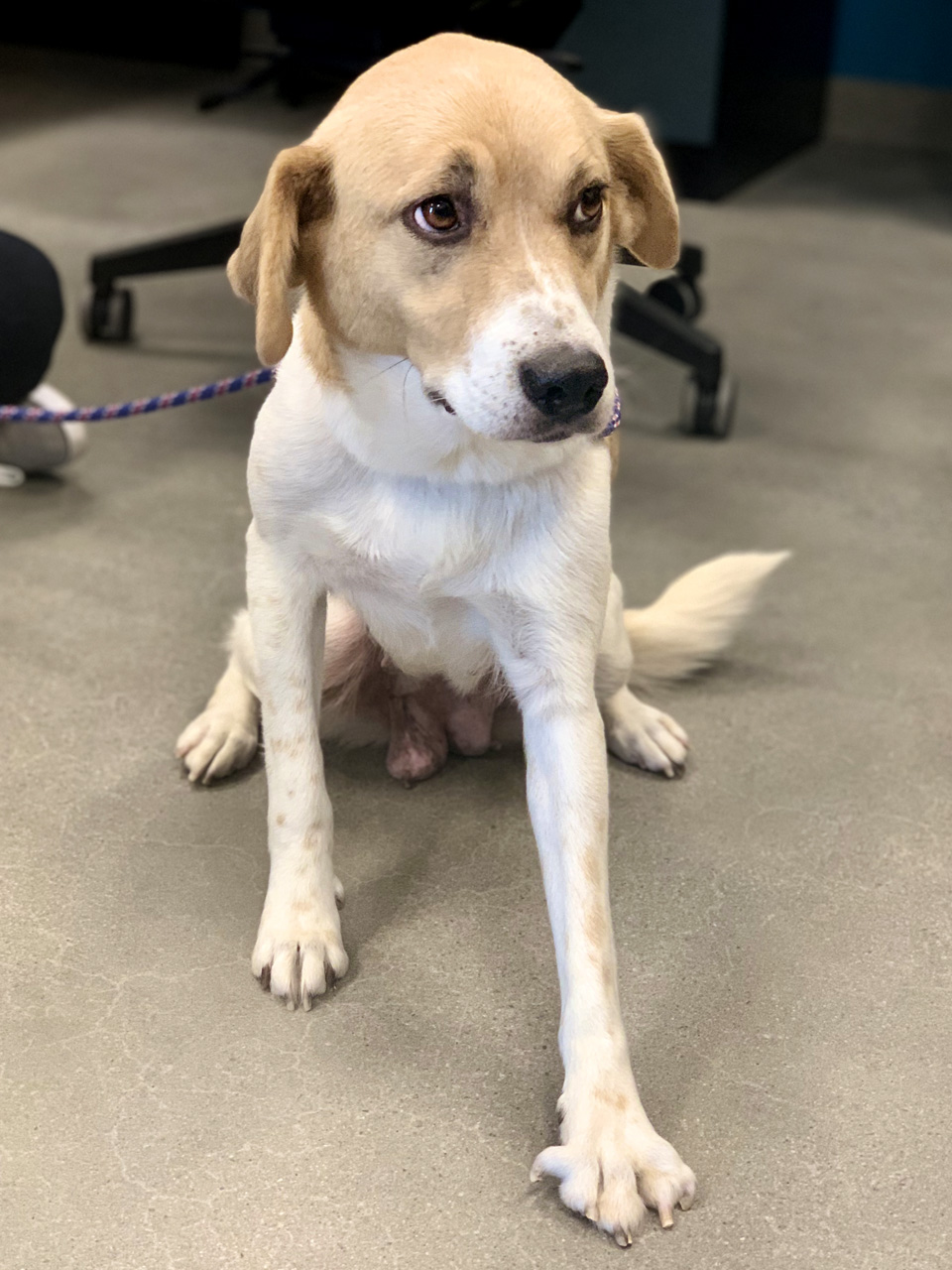 Princess became available for adoption on January 14. Just one day later, she charmed a couple who knew they had to make her part of their family. Princess got her fairytail ending!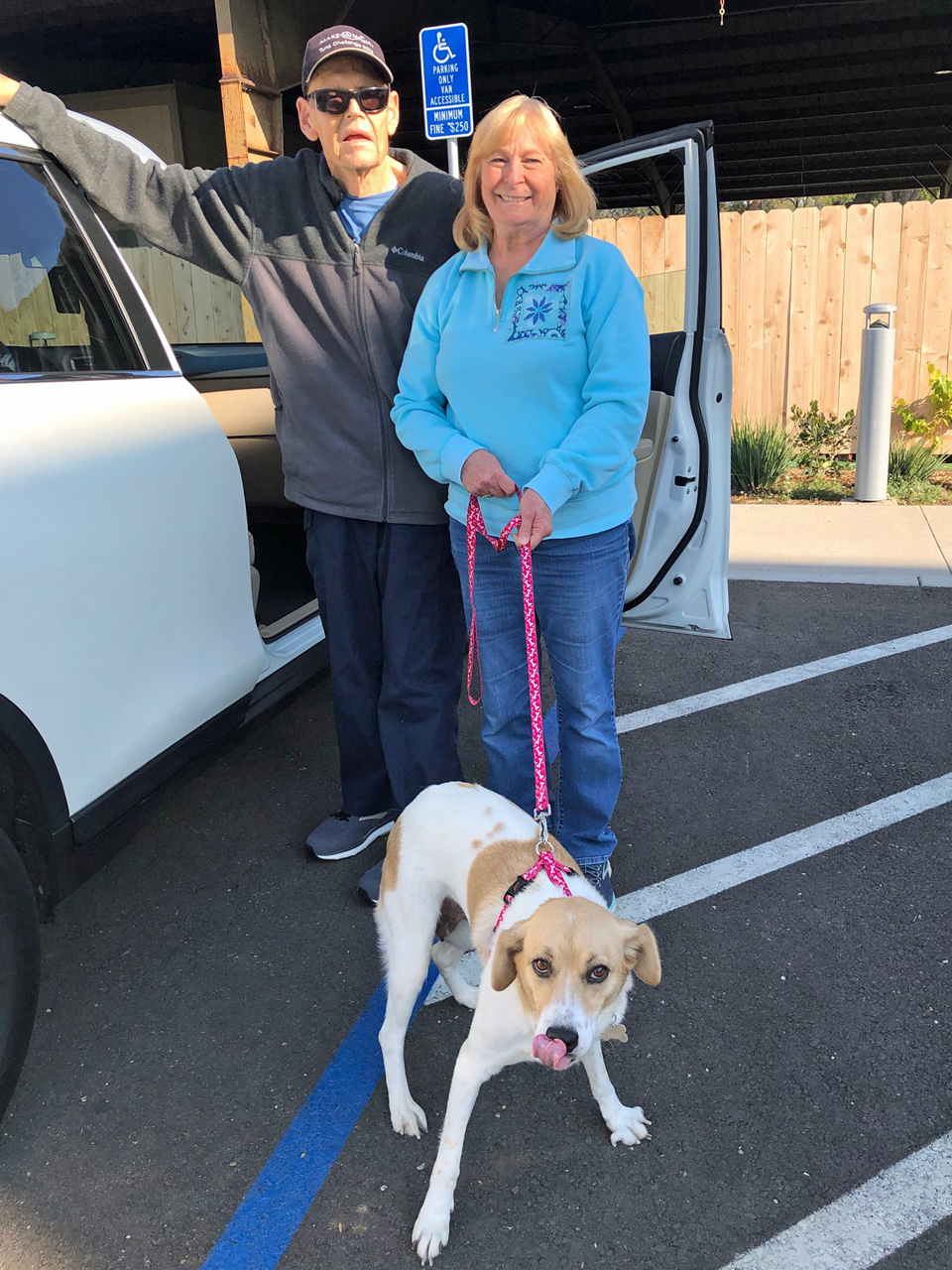 …and they all lived happily ever after in Escondido.