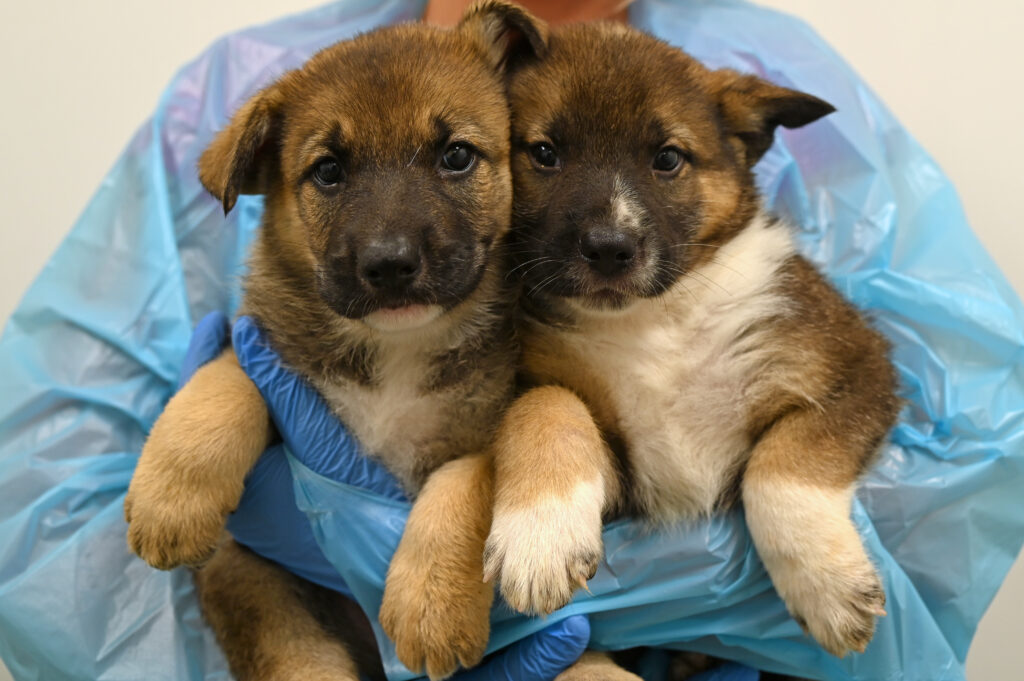 A wave of joy came over the Center upon these puppies' arrival – say hello to Splash, Stormi, Shaka, Seashell, Sailor, Scuba, and Salty! These seven sweeties were found stranded in a field in Potrero County Park. Thankfully, a good samaritan came across them, and now they are safe and sound in our care.
We estimate these Shepherd-blend pups are just a few weeks old. Not having had much interaction with humans, they were a timid bunch at first, but are quickly warming up to being petted and cared for by our dedicated staff and volunteers.
Keep an eye out on our website for when these babies become available for adoption! As soon as they are ready to set sail, we are determined to anchor them each to forever homes that will be a perfect fit.







UPDATE 2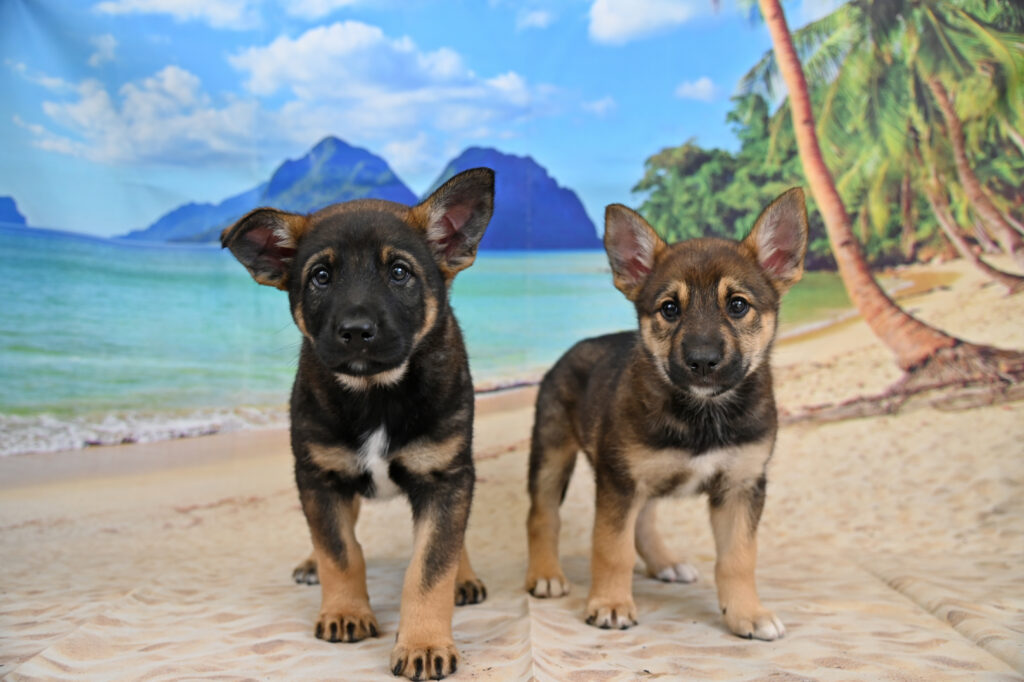 Suns out, pups out! We shore are excited to bring you a pupdate on Scuba, Seashell, Sailor, Stormi, Shaka, Salty and Splash. Since being found in a field at Potrero County Park, these seven sea mates have journeyed a long way – and its smooth sailing from here.
Loving foster families have been a tremendous help in getting them comfortable with humans, and they've become quite the cuddle buddies. We for-sea them finding forever families that will take them to the dog beach to live out their puppy dreams.
We expect this crew will be ready for adoption in the near future, so keep eye on www.animalcenter.org/adoptable-dogs