Rescued Beagles from the Lab-Testing Breeding Facility in Virginia
In July, around 4,000 beagles were rescued from a mass lab-testing breeding facility in Virginia. This initiative is part of the Humane Society of the United States 'largest operation ever.' A seven-month investigation by the U.S. Department of Agriculture found over 70 Animal Welfare Act violations at the Virginia facility, Envigo. The disturbing conditions included the beagles being held in unsafe temperatures and unnecessary euthanizing, some without anesthesia.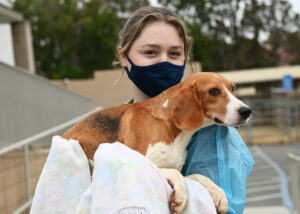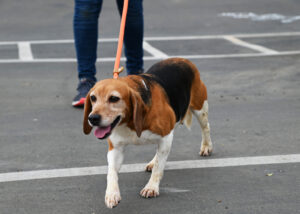 On July 24, 2022, Helen Woodward Animal Center was honored to assist as 43 of these beagles arrived at the Center for medical checks before heading to foster homes in preparation for adoption. These dogs neglected the love, proper care, affection, and socialization that companion dogs should be afforded as the facility they came from committed multiple animal welfare violations. The Center was ready to step in to bring dozens of these beagles closer to their happily ever after.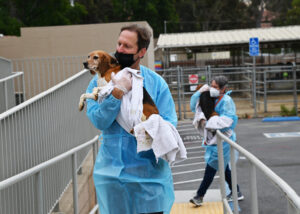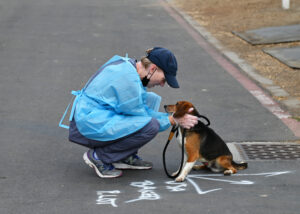 Because of the huge intake, the Center needed many supplies to send off with the fosters including x-pens, toys, bowls, and leashes. These supplies helped the rescued pups feel more comfortable after their traumatic upbringing. We had an immense amount of donations from our community who were so deeply involved with the beagles. We are grateful for everyone who was involved and helped with either making donations, volunteer work, or foster care during this time.
UPDATE
HOPE Telethon Beagle Reunion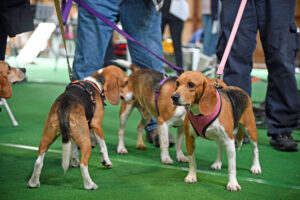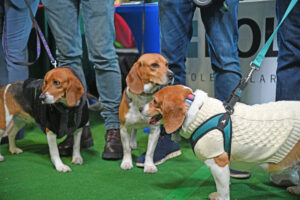 During our 51st Annual HOPE Telethon, we had the privilege of witnessing the sweetest beagle reunion with a dozen of the 43 beagles reuniting with each other and their new families. It was a very heartwarming experience to see all the beagles so happy and thriving with their forever families! All beagles are finally living their forever afters!