Puppies Found at Border Get Second Chance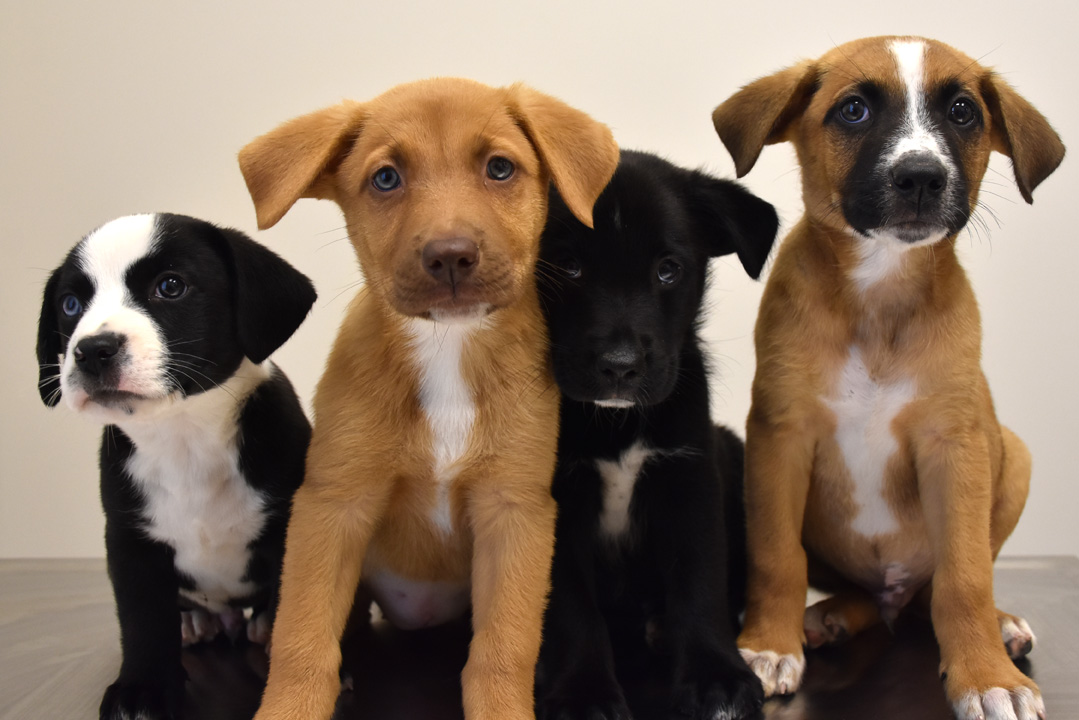 "The Magic School Bus" doesn't have a thing on our Magic Rescue Van. Sure, the school bus can shrink and travel through time and space. Our van goes on adventures, too, but even better, it saves lives.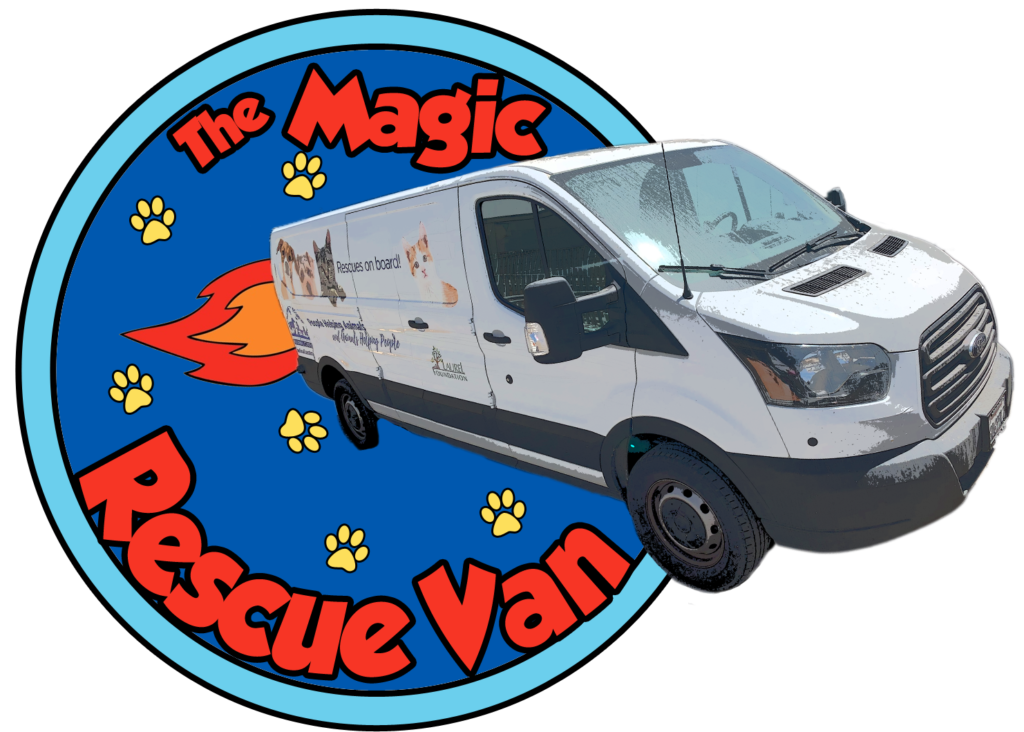 One of our Magic Rescue Vans
In early September, we received a call about four 7-week-old Border Collie blends. The puppies were found at a U.S./Mexico border checkpoint. We have no idea who abandoned the puppies there or what happened to their mother. All we knew is that they needed our help to survive.
When we got the greenlight, our Magic Rescue Van sprang into action. It flew down the freeway (at the speed limit, of course) to Bonita where Arnold, Carlos, Ralphie and Miss Frizzle were ready to hop on-board.
After a quick visit to the nurse's office (AKA our medical suites) for check-ups, the puppies went on a field trip to their foster home. There, they studied many new things, including How to Live with People, Potty Training 101 and Advanced Tug of War. They also played with other pups and human kids at recess!
After receiving their final vaccines and spay/neuter surgeries, the puppies were ready to graduate to forever homes. Arnold, Carlos, Ralphie and Miss Frizzle were quickly scooped up by forever families, but we have many pups still waiting for theirs. Come meet them this back-to-school season at Helen Woodward Animal Center!