Nursing Dog Mom Adopts Orphaned Litter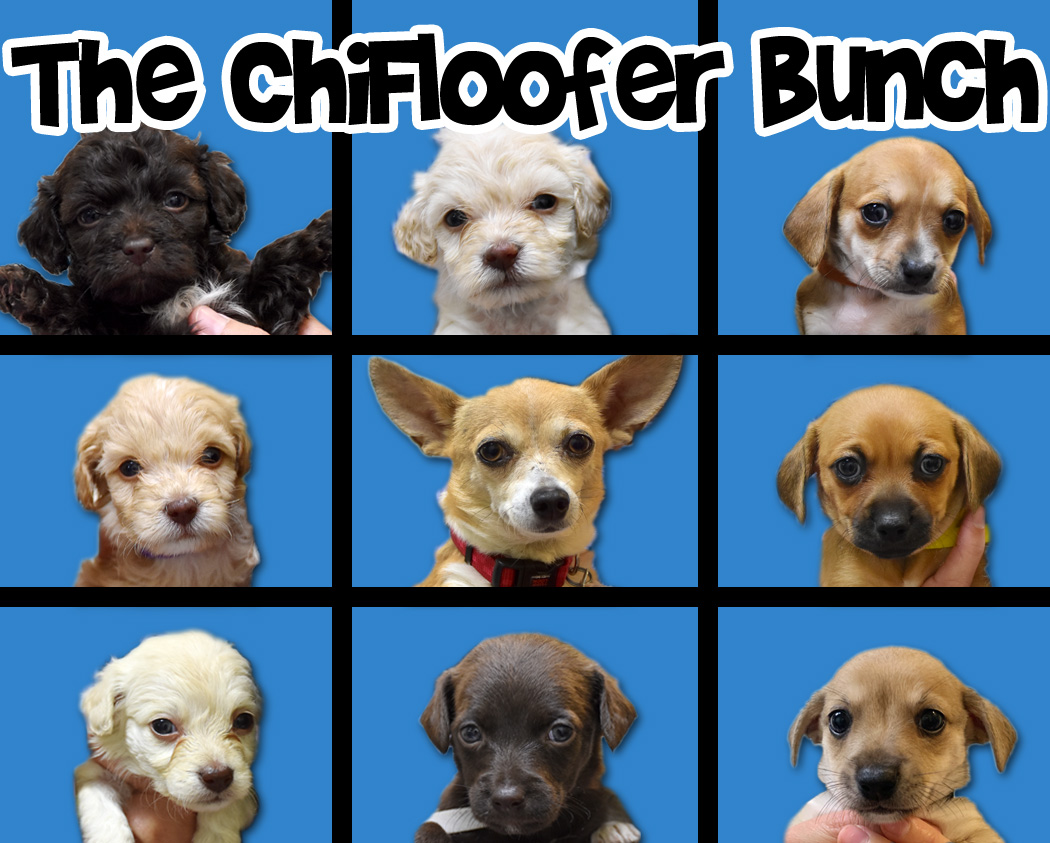 The ChiFloofer Bunch
(To the tune of "The Brady Bunch")
Here's the story of a Chihuahua,
Who was raising three very lovely pups.
Rescued from a hoarding house,
Things were looking up.
In the summer of 2019, animal control agents rescued a group of dogs from a hoarding situation in California's Central Valley.  They brought the dogs (which included a sweet Chihuahua blend named Carol and her three newborn puppies) to a nearby shelter.
As luck would have it, one of our rescue partners was at the shelter that day, pulling pets at risk of euthanasia. One look into mama's soulful eyes and our partner knew they had to rescue this little family. After a life filled with chaos and uncertainty, Carol finally had the loving care she deserved and a safe space to nurse her puppies.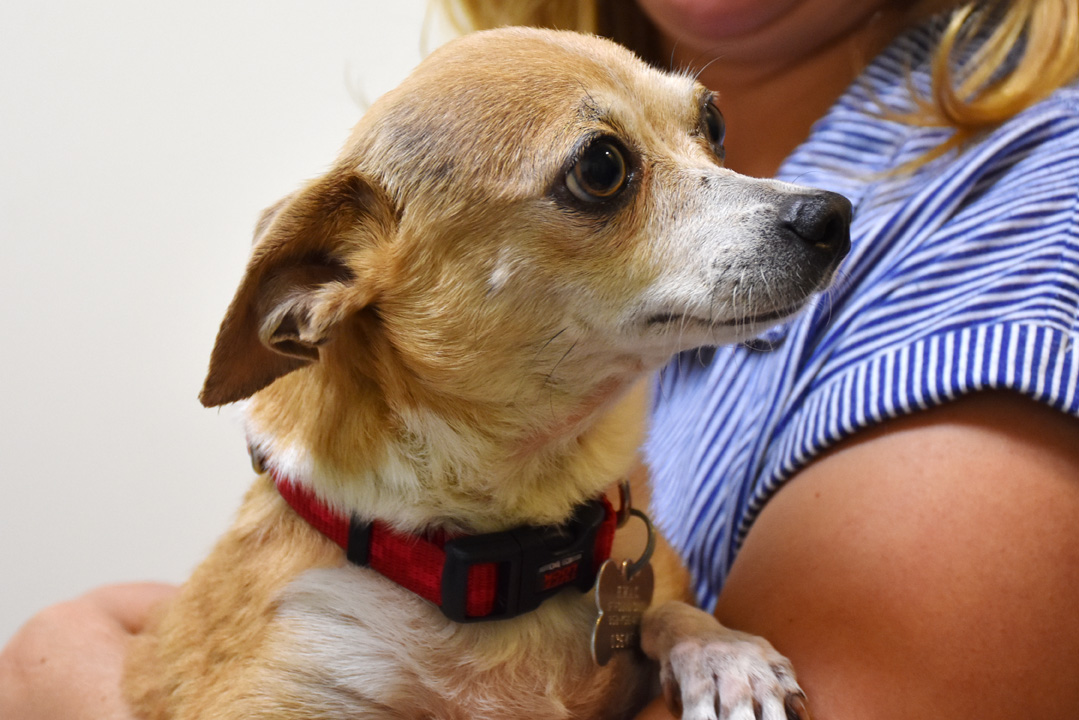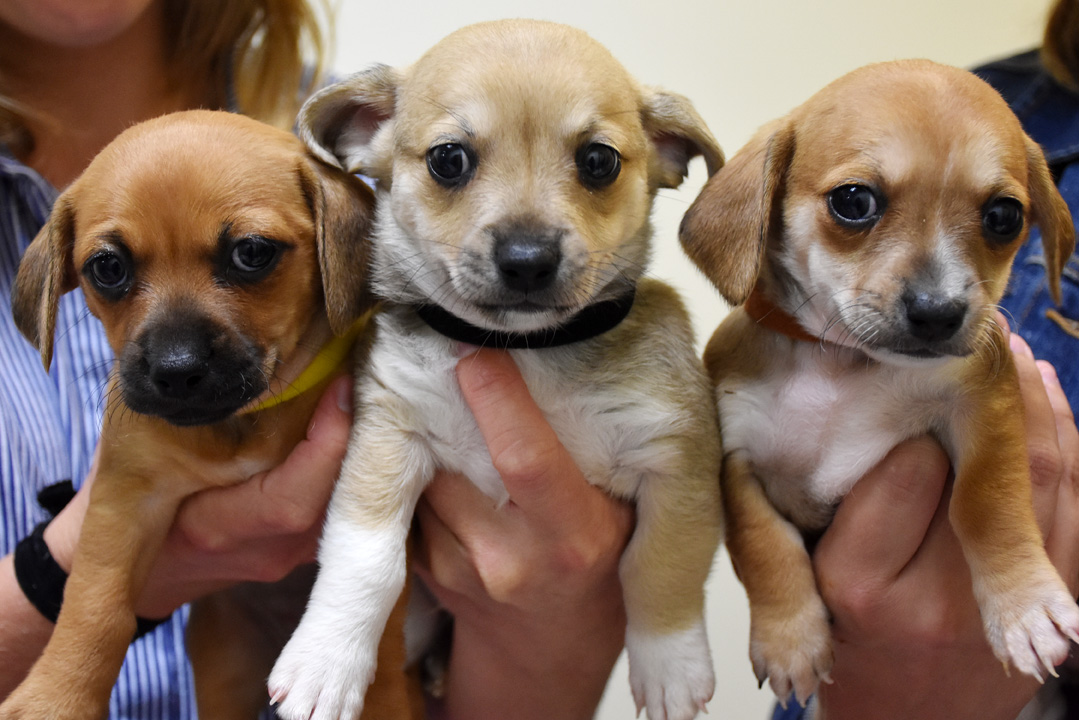 It's the story of five floofers,
Who found themselves without a mom.
They were bottlefed by volunteers,
To grow big and strong.
Meanwhile, our partner also pulled a litter of 2-week-old Poodle blends from the shelter. Their birth mother couldn't care for them, so volunteers would need to feed the five puppies round-the-clock in order for them to survive. But our partner had an idea…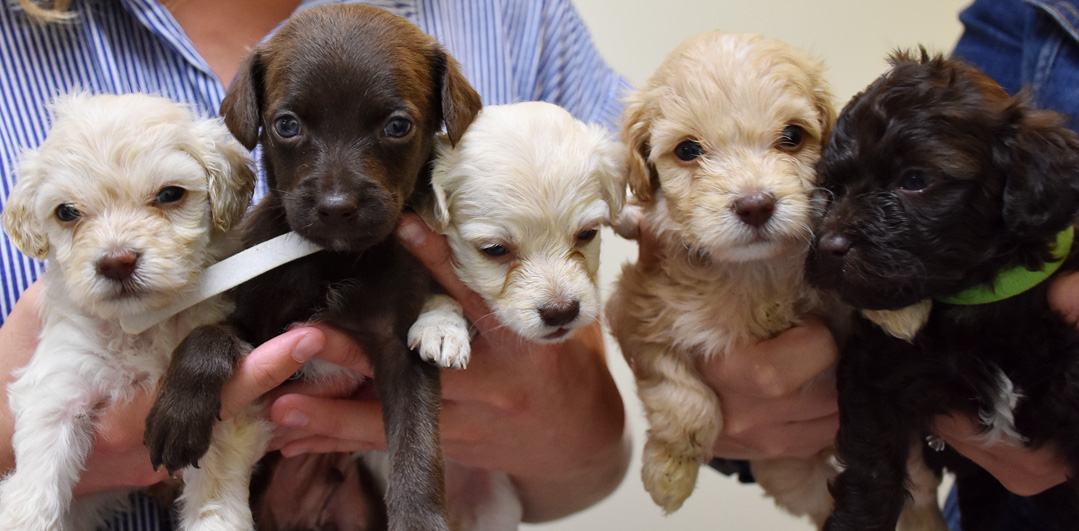 Till the one day when the Chihuahua met the floofers,
To nurse them all she knew would be a crunch.
But all eight puppies were now adopted siblings,
That's the way they became the ChiFloofer Bunch!
That's right: sweet mama Carol welcomed these orphans into her family and nursed them as if they were her own babies. It didn't matter that they were different ages and breeds. Carol, her three puppies and the five newcomers were now a new family: The ChiFloofer Bunch!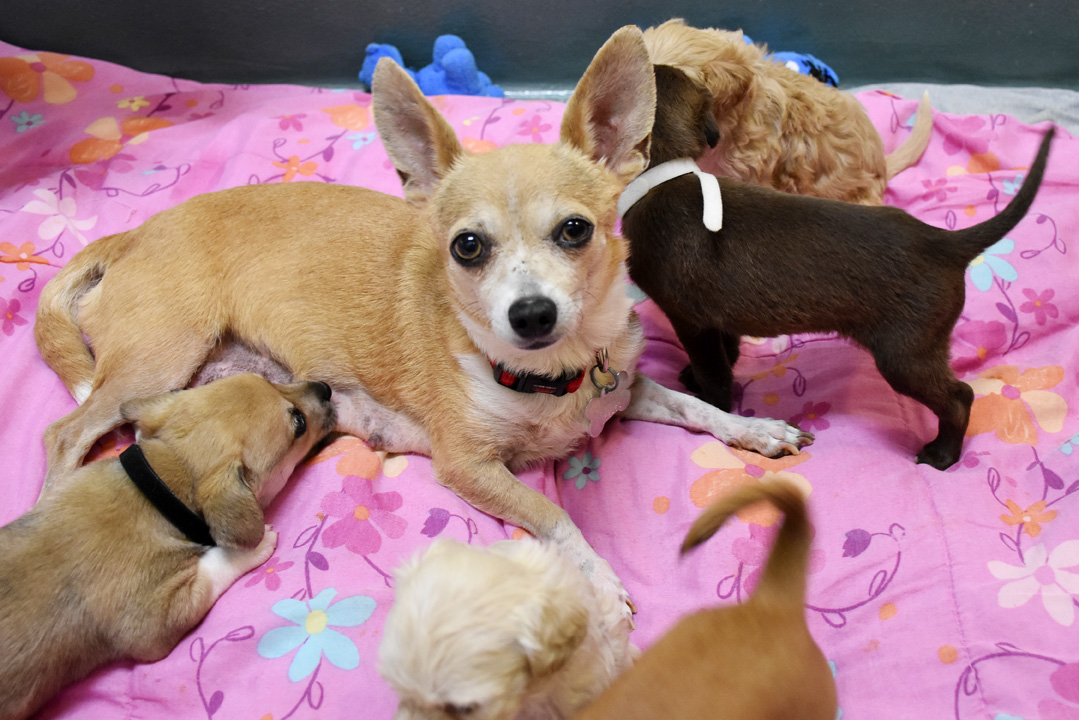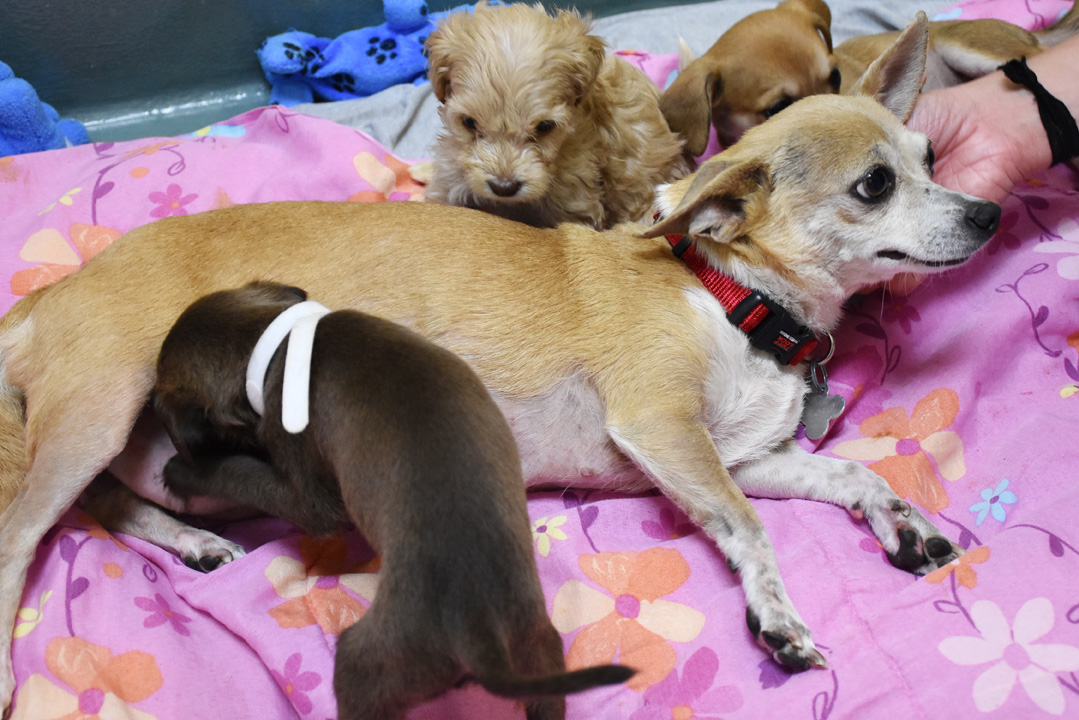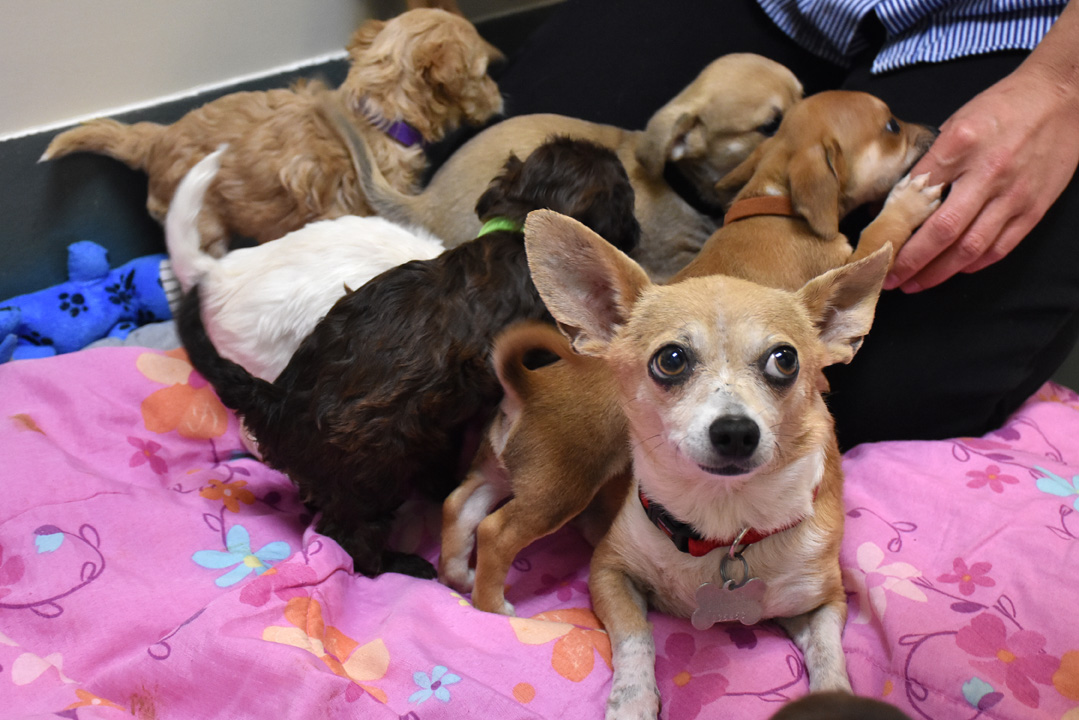 The ChiFloofer Bunch, the ChiFloofer Bunch,
That's the way they became the ChiFloofer Bunch!
Our rescue partner contacted Helen Woodward Animal Center to help find nine forever homes for these special pups (though it would be adorable if they all lived happily ever after in a 70s-style split-level.) The blended family arrived in San Diego on July 9, 2019. They received medical checks before heading off to foster care.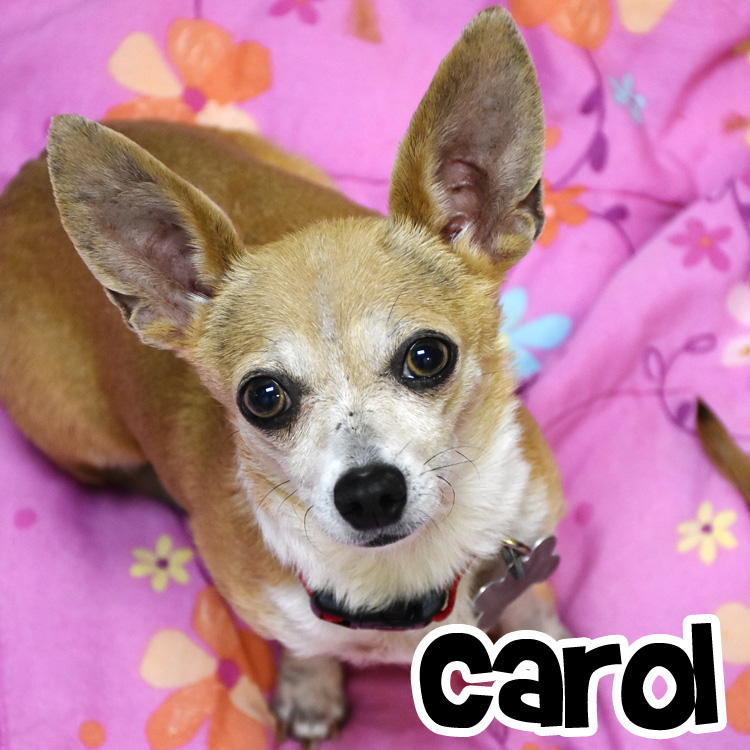 Interested in adding one of these pups to your bunch? Carol will available for adoption next week, while her bio babies (Mike, Greg and Marcia) will be available in early August. The Poodle blends (Peter, Bobby, Jan, Cindy and Alice) are a few weeks younger, so they will begin their search for forever families in mid-August. Learn all about the pet adoption process here.
Adoption Update!
Although the ChiFloofers made a beautiful blended family, they each deserved their own forever families where they could be the star of the show. On July 29, sweet and selfless Carol was the first of the bunch to be adopted! She now has a human sister and a canine sister, Penelope (who was also adopted from the Center!)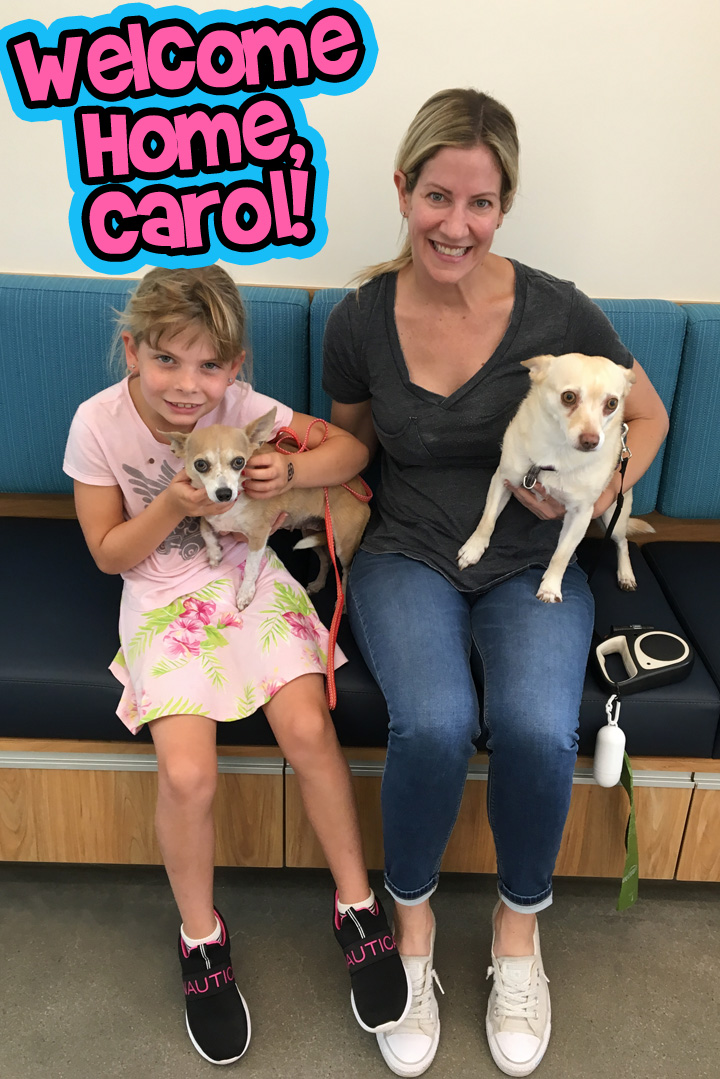 After much anticipation, the puppies went available for adoption on August 16. People started lining up at 8 p.m. the night before for a chance to meet them!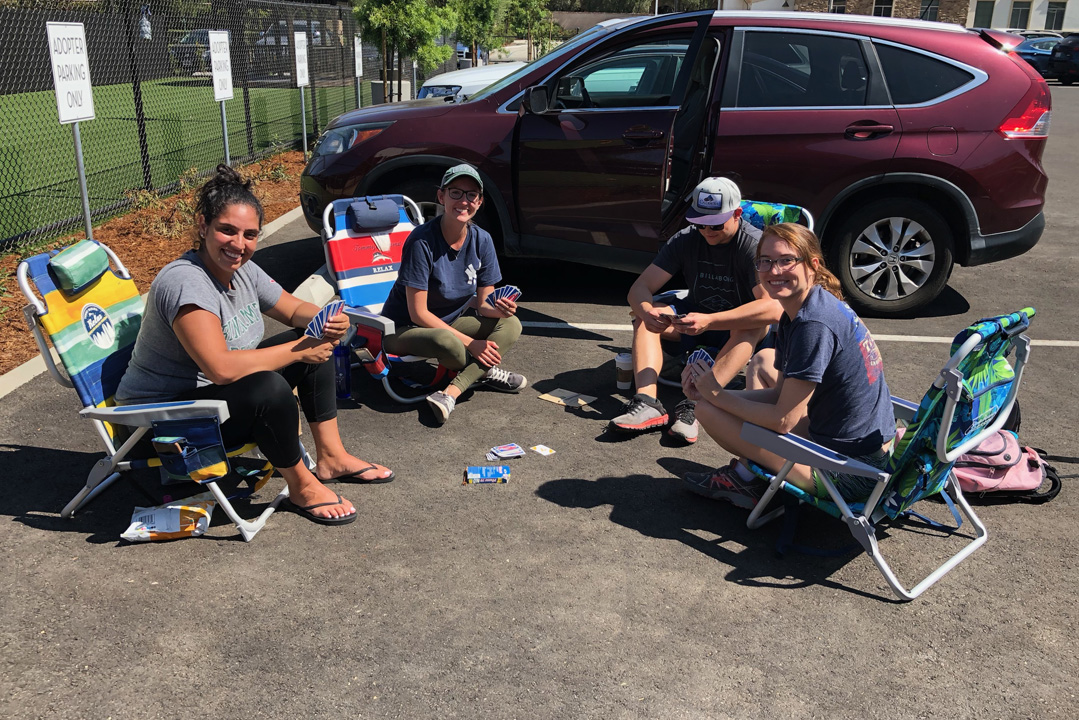 All the ChiFloofers were quickly scooped up by forever families. We have a hunch they all have long, happy lives ahead of them.