New Mom Raises Puppies, Now Fights Cancer

Did you know there's a new word for "hero?" It's spelled B-L-A-N-C-A. Meet Blanca, the bravest little mama of the year, who has already cared for seven needy puppies, and is now fighting a battle against cancer.
Blanca came into our care in late August, when a rescue partner found her and her then 10-day-old babies, but was unable to find an arrangement to provide the special care they needed. However, the Center's foster volunteer network stepped up and a loving foster family took Blanca and her gang of puppies in! (Because foster volunteers are amazing like that.)
Everything went smoothly until a week later, it was discovered Blanca had a growing tumor. Lab results were done by our medical team and two days later, September 7, it was confirmed that Blanca had cancer, specifically, a transmissible venereal tumor, otherwise known as "TVT." The good news was, it was treatable and after a couple consultations, a chemotherapy plan was drawn up for Blanca.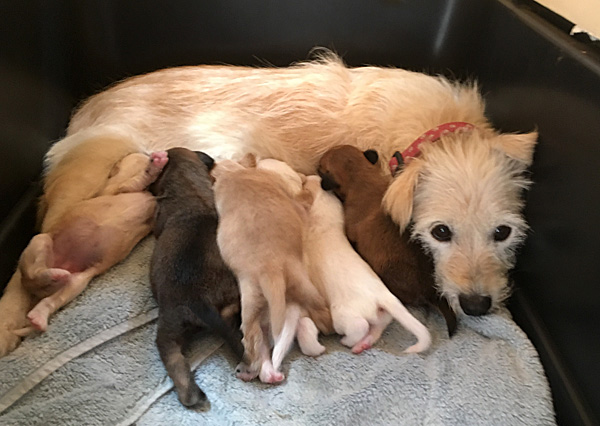 Despite the diagnosis, Blanca and her puppies were thriving in their foster home. She was an attentive and caring mother, who also adored her foster family as well! Her babies were successfully weaned, given their spay and neuter surgeries, then all found forever families within days of being made available.
After their adoptions, Blanca successfully finished that journey of being a mother, but a new one was just beginning.
Blanca Takes on Cancer
Since mid-October, Blanca is walking through her life's newest chapter: fighting cancer.
She has undergone four rounds of chemotherapy, and the great news is that her tumor has diminished in size and scope, but reality is Blanca is not out of the woods yet. Just like people, she is fighting through a few side effects, such as nausea and not wanting to eat, which is common with chemotherapy.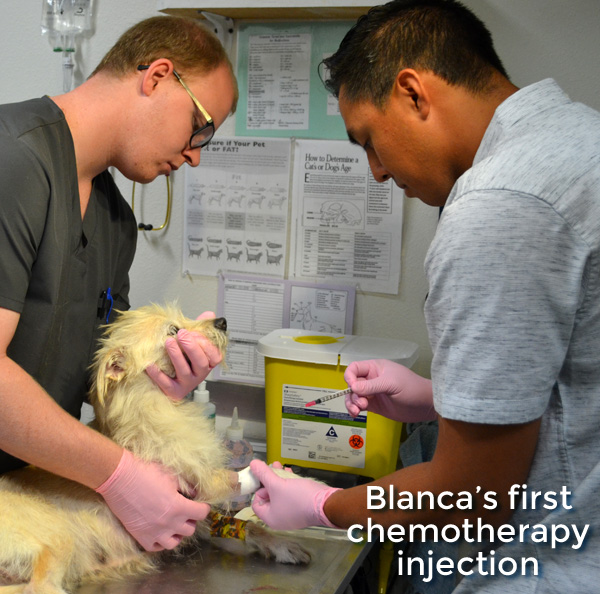 Her current foster mom says that it takes Blanca a couple days to "bounce back" after the chemo, but when she does, she's full of spunk and energy! "About halfway between treatments she starts coming out of her 'shell,' eating better and starts showing her personality. She likes to cruise the backyard and follow the sun.  When she feels bad, she finds comfort in a bit of a chin rub, cuddles or brushing."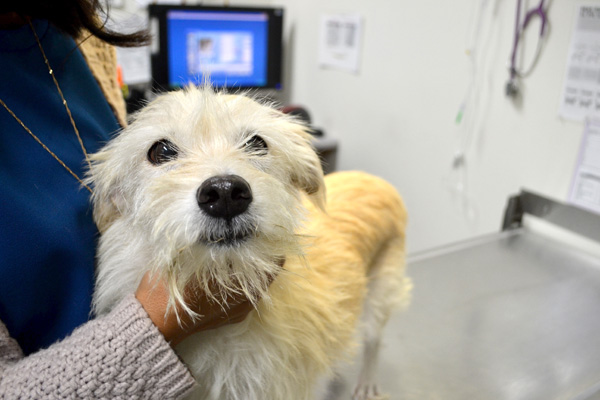 Blanca Cancer Free and Ready for 2019
After 5 months in our care, we are overjoyed to announce Blanca is now cancer free! Since August, Blanca raised seven gloriously white, scruffy puppies, and then began chemotherapy treatment after she weaned her babies. Between chemotherapy sessions, Blanca was loved and cherished in a loving foster family who treated her as their very own.
It's now time for Blanca to leave cancer behind her and begin a new journey: a search for her forever family. We are kicking off the New Year with the New Blanca! Honestly, we can't think of a better reason to celebrate 2019 than her finding a forever home.
Take a look at Blanca's dazzling celebration pics!
Do you think Blanca's perfect for your family? Check her availability at the Dog Adoption page, and if you see her photo, she's still looking for a forever family.