Nalani's Path to Weight Loss
Update 1: Nalani's Arrival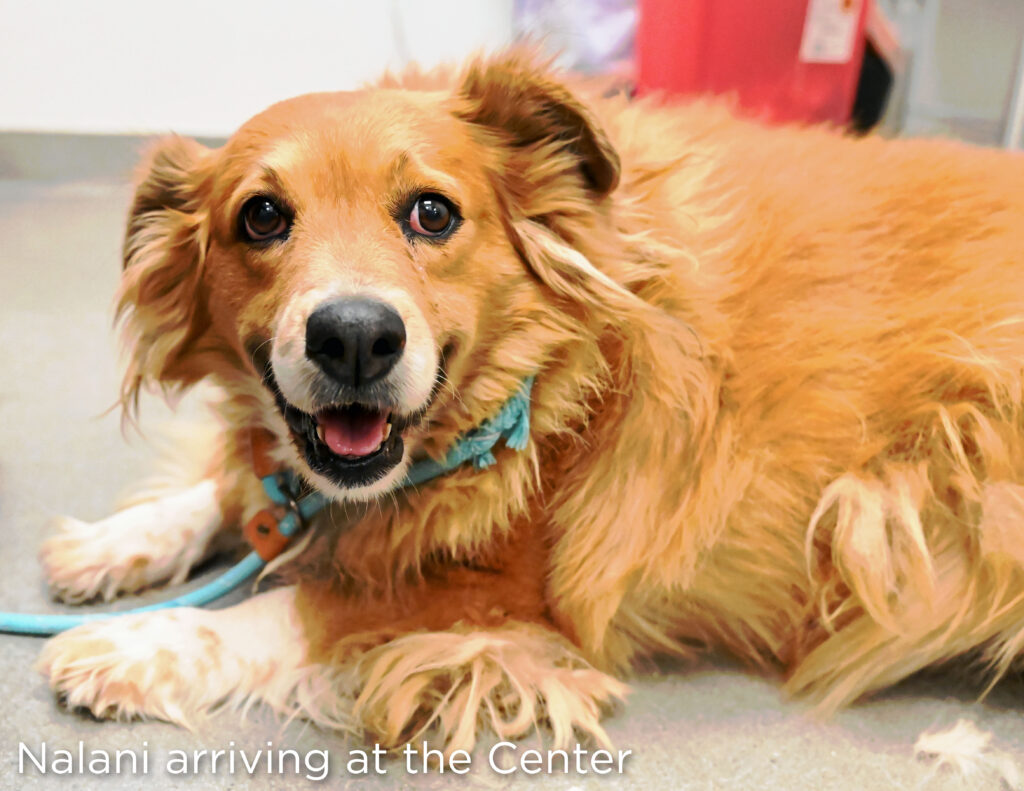 We've got you, Nalani!
When you first look at this five-year-old Border Collie Spaniel Blend, you see a dog with one of the biggest goofy smiles who wants to snuggle and show her love. You may also notice that she is severely overweight and cannot walk more than she needs to go for a bathroom break or find her food. 
Our rescue partner first discovered 'pleasantly plump' Nalani living on the streets in Southern California after being alerted by community members. They said that one day, she just appeared out of nowhere. We suspect that someone abandoned Nalani, but we have no trace of who did this to her.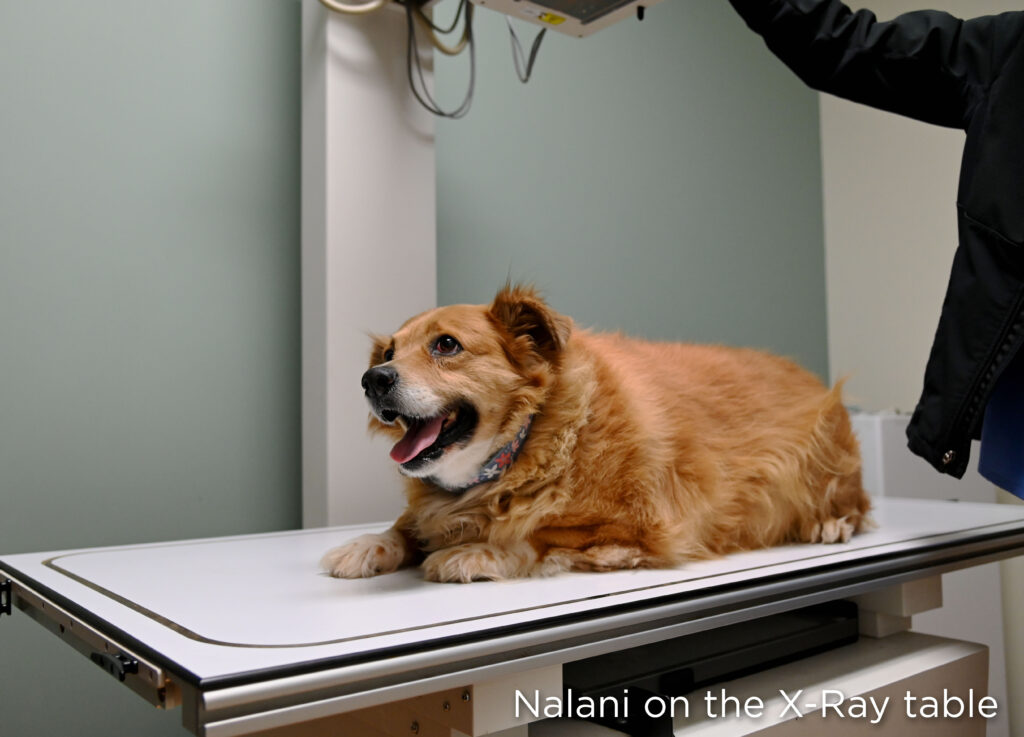 Upon her arrival to the Center, Nalani was immediately checked by our medical team and weighed in at about 74 pounds. For a dog her age and blend, the average weight would be about 28 pounds less than that. 
Nalani was then rushed to our Companion Animal Hospital for a series of X-Rays to ensure that her weight did not impact the rest of her body as she came in with a slight cough. Two medical staff members had to help lift her from each end to place her down in order to get her onto the x-ray table. Thankfully, Nalani was feeling chipper enough for a walk after her visit to the Hospital and we took her on a short walk back towards our Adoptions facility, before she needed to rest.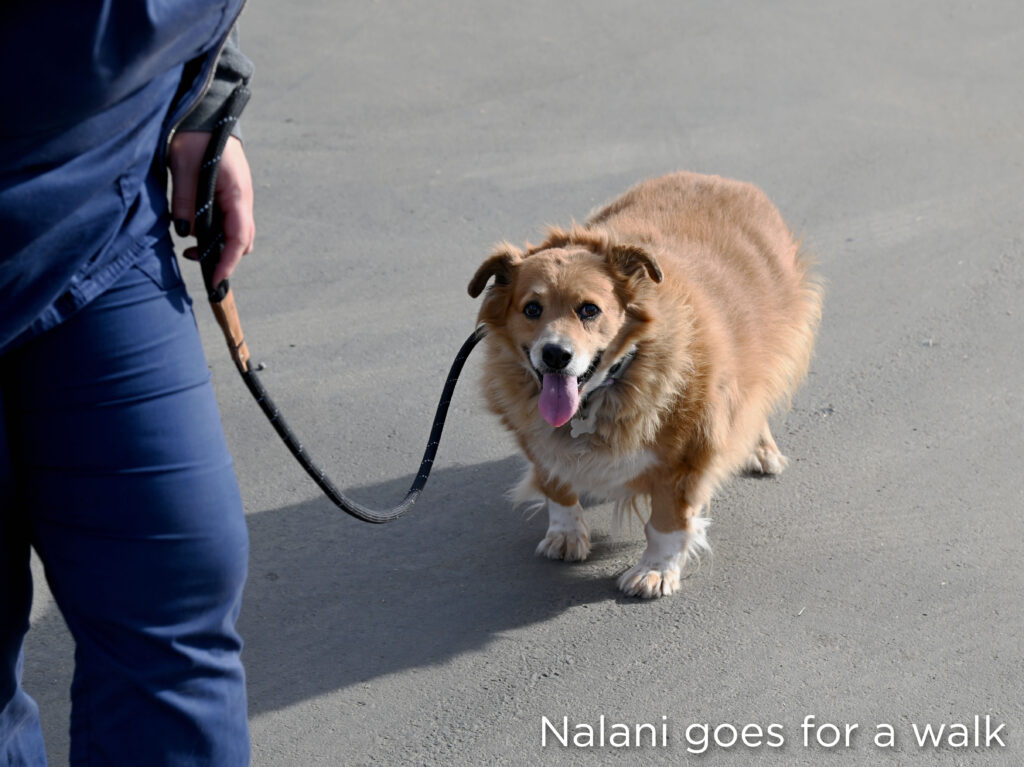 Nalani is now resting in her Foster home while we are working on her diet and developing an exercise regimen to assist with her weight loss.
We may never uncover Nalani's past, but we are determined to put her on a path towards a long and healthy life!
Stay tuned for more updates as we help Nalani overcome her weight challenges and get her ready for her big adoption day!
Update 2: Nalani gets a Makeover


When Nalani came to the Center in early February from our local rescue partners, she was incredibly overweight. Nalani appeared exhausted every time she went for a walk and she seemed uncomfortable while standing. Upon meeting this sweet five-year-old Border Collie Spaniel Blend, our team committed to helping turn Nalani's life around for the better before she goes up for adoption.


The first order of business to help transform Nalani's health was to send her for a grooming day at Club Pet's Spa in the Ranch! Nalani took four baths before Brenda (our groomer) could get started with her coat. After Brenda was done, Nalani's fur seemed shinier, cleaner, lighter and she no longer had any matting! She got a lion-cut tail and even snuck in a nap after her bath! Nalani seemed to regain some confidence that day as she strutted out of the Spa and back to her foster home.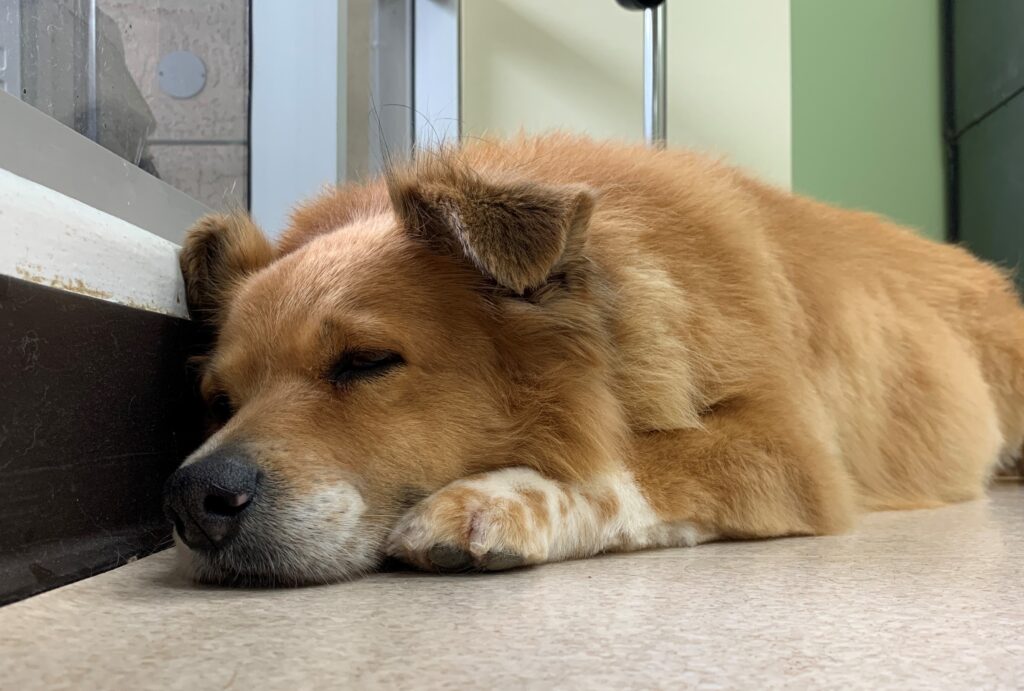 Nalani has since lost 4 pounds while in foster care, and we have started water therapy to help her lose more weight. Her foster brother has encouraged her to stay active, and she is more eager to go out because of him. Her foster mom shared, "I think she is slowly losing weight, and she is looking better and moving better. We are making progress!"
Stay tuned for our next update, as we will be seeing who adopts Nalani!