More Than 60 Chihuahuas Rescued from Hoarding Case in Bakersfield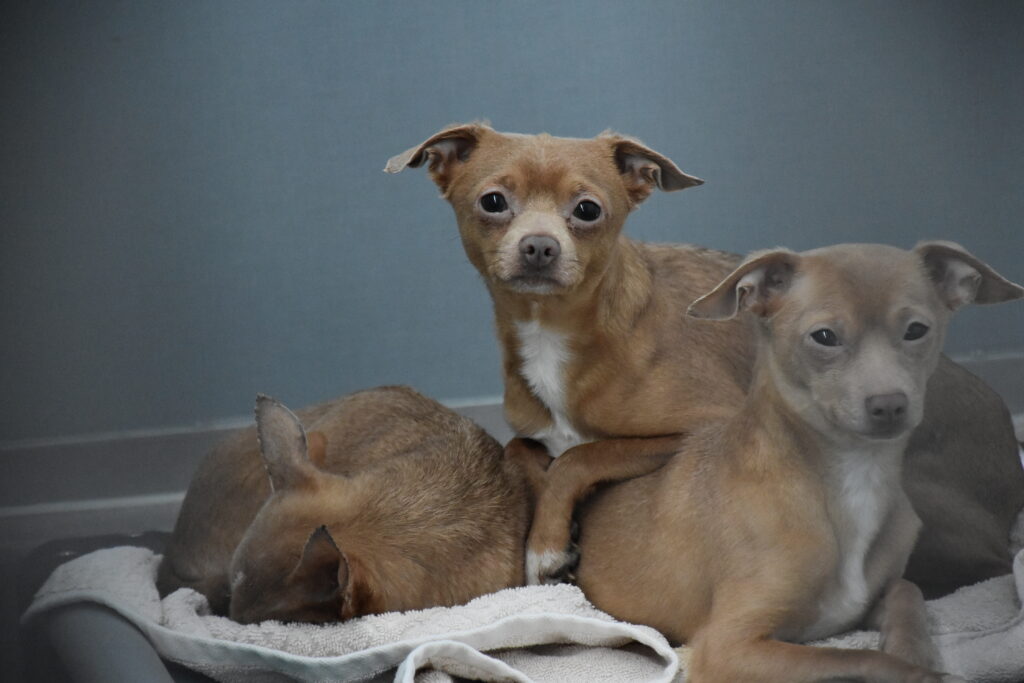 A family of 14 Chihuahuas arrived at Helen Woodward Animal Center on February 10, 2020.
On Monday, February 10, the intake department at Helen Woodward Animal Center was alerted of an extreme hoarding case by our partner, Please Help! Animal Solutions, a local rescue organization in Bakersfield.
A family of 14 Chihuahuas (ranging from 1 to 8 years old) who were rescued by the Center are only a few of the dogs in Bakersfield whose owner did not have the capacity to care for them properly. The pups were only discovered when someone from out-of-state went to Bakersfield to visit a longtime friend. Much to her surprise, the visitor found 60+ Chihuahuas living with her friend.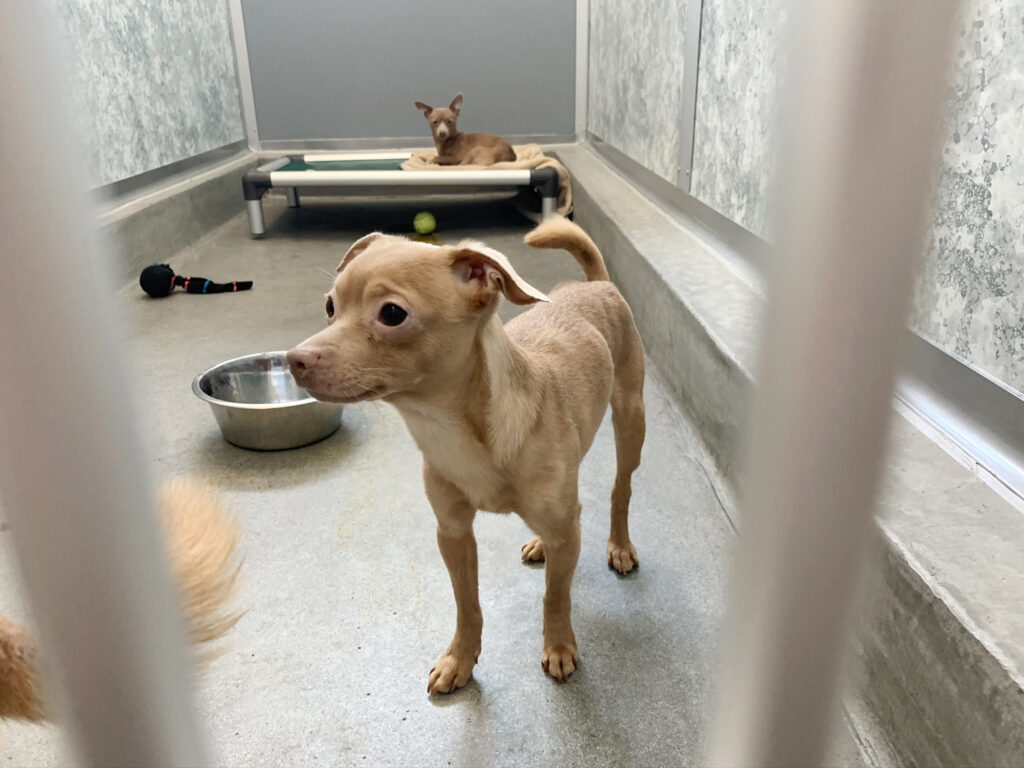 The family of Chihuahuas has settled into the Center, and our staff is caring for them.
The friend decided to contact the city animal control to help her friend out of a difficult situation. There was no lack of love for the 60 Chihuahuas, just a friend who lost the mental capacity to make good decisions, or the ability to see when things were out of control. It's one thing to hoard items, but when it comes to meeting the needs of animals who are human-dependent, hoarding becomes a crisis.
With the help of Bakersfield Animal Care Center, Please Help! Animal Solutions, Palm Springs Animal Shelter and other rescues, all of the dogs have been saved from this dire situation! We are especially grateful to our partners at Please Help! Animal Solutions who stepped up to help get these 14 Chihuahuas down to our facility.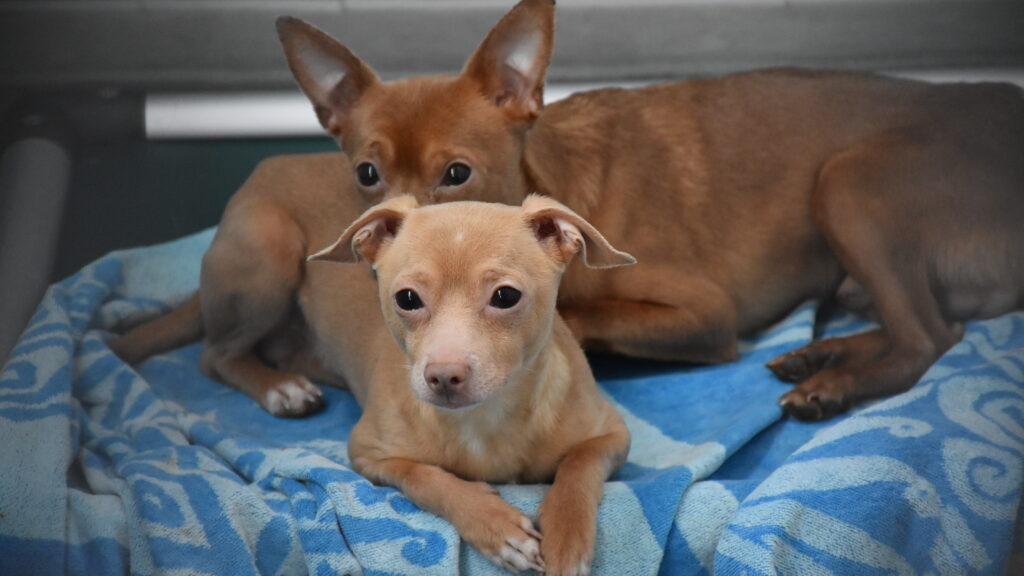 When the 14 Chihuahuas arrived at the Center, we knew these dogs needed immediate medical care, spay or neuter surgeries, and the chance for loving, caring homes.
Many of the Chihuahuas are about 2 years old and weigh between 8 and 12 pounds. The pups are named: Chico, Charles, Captain, Curtis, Chase, Chappy, Chauncey, Copper, Chadwick, Cash, Calvin, Cactus, Candy and Cherry.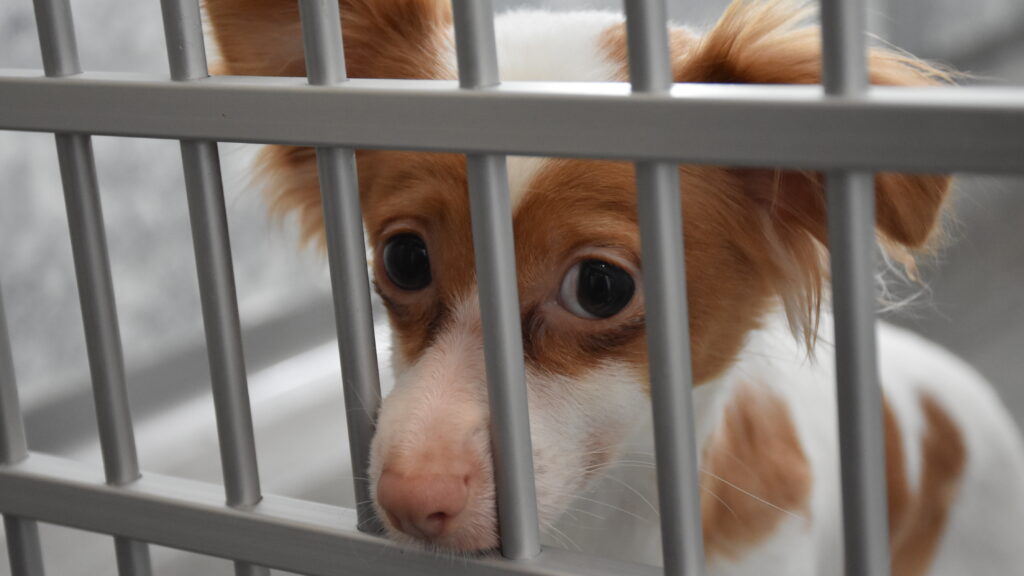 Soon, they will all be looking for families to call their own.
The Chihuahuas are demonstrating social tendencies and getting along well with each other while we prepare them for their new homes. They are receiving attention and care from our staff at the Center and will not be available for adoption until they are treated, spayed or neutered and ready for their furever families. Stay tuned for updates on this special family!