Momma Lilly and her puppies are
now
on a path of 
healing and shelter.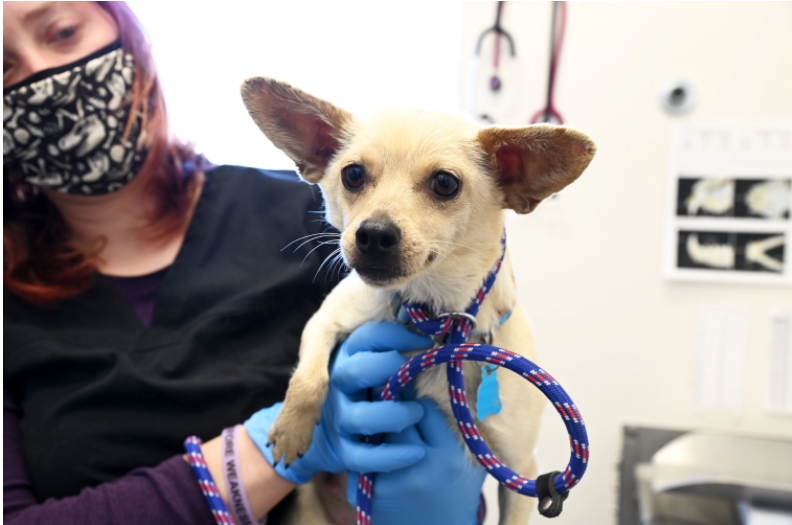 Momma Lily came to Helen Woodward Animal Center with a number of challenges—a serious injury to her front leg, an injured paw, and ringworm. This new mother had four babies depending on her for their survival.
Her front leg injury was bad enough to cause Momma Lily considerable pain when she walked and required major surgical intervention.
Mama Lily's paw has been healing nicely, and her ring worm is being treated successfully.  Momma Lily is on the road to recovery and feeling better every day.