Mama Dog Rescued from San Diego Streets Just in Time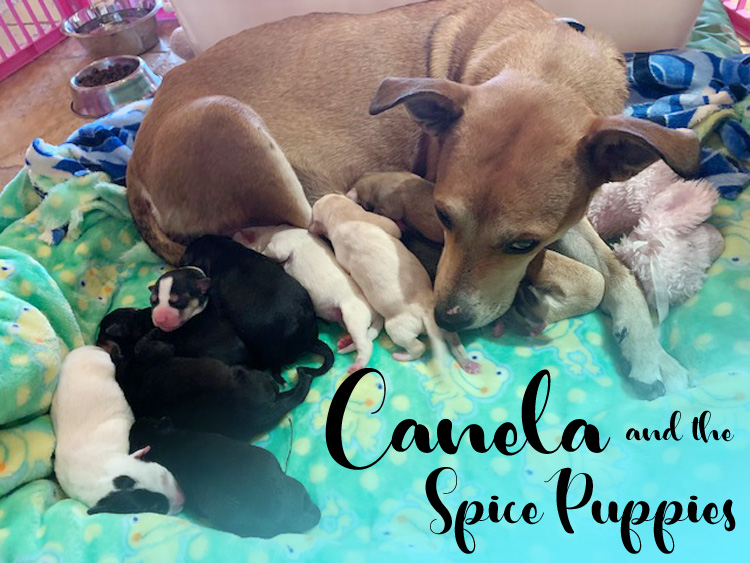 Just like her name says, Canela (which means "cinnamon" in Spanish) is both sweet and strong. She survived the streets of San Diego, but is ready to put that behind her and start living the easy life.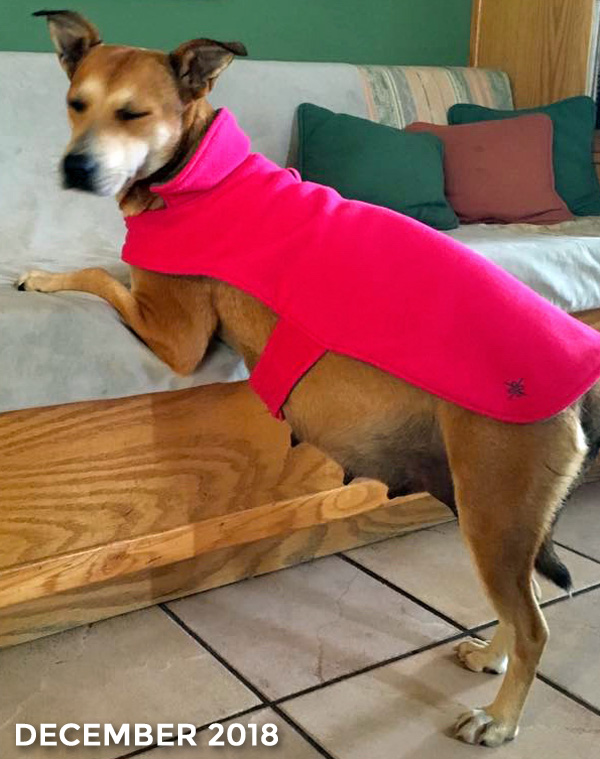 In December 2018, a relative of one of our rescue partners started noticing a pregnant dog in the downtown area. The dog wasn't getting the care she needed, and she was getting closer to having her puppies with each passing day. It took some time, but our rescue partner was finally able to catch the 2-year-old Shepherd blend. Canela's time on the streets was over.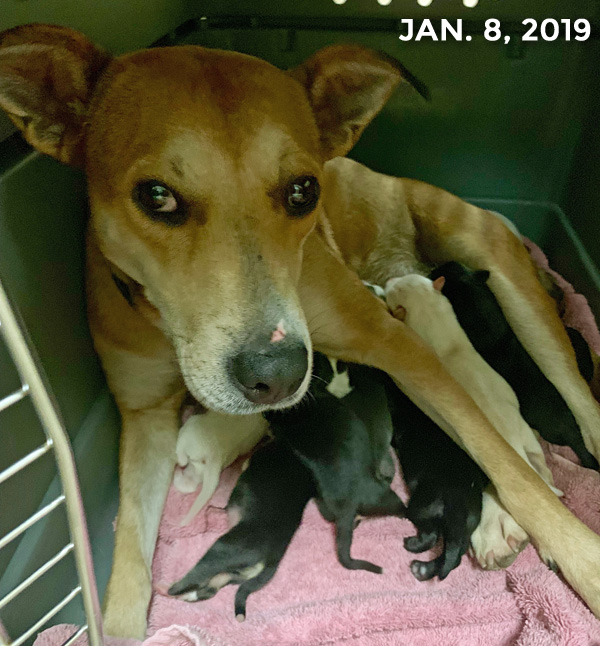 On January 7, 2019, Canela gave birth to TEN healthy puppies (enough to fill a spice rack!) There were six girls (Ginger, Lavender, Pepper, Rosemary, Sage and Vanilla ) and four boys (Basil, Caraway, Saffron and Sorrel.) Arrangements were made to bring the family to Helen Woodward Animal Center. They arrived when the puppies were less than a day old and still had their umbilical cords attached.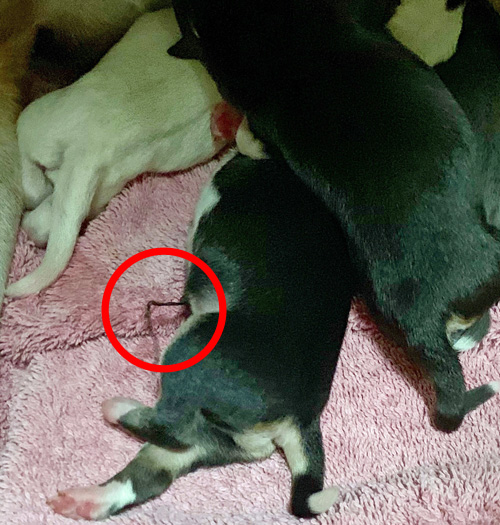 How scary that must have been for Canela – being a brand new mom in a strange new place – but she was brave through all of it. After a quick exam, Canela and her pups were off to their foster home. At last, Canela could relax and enjoy the comfort and stability of a real home.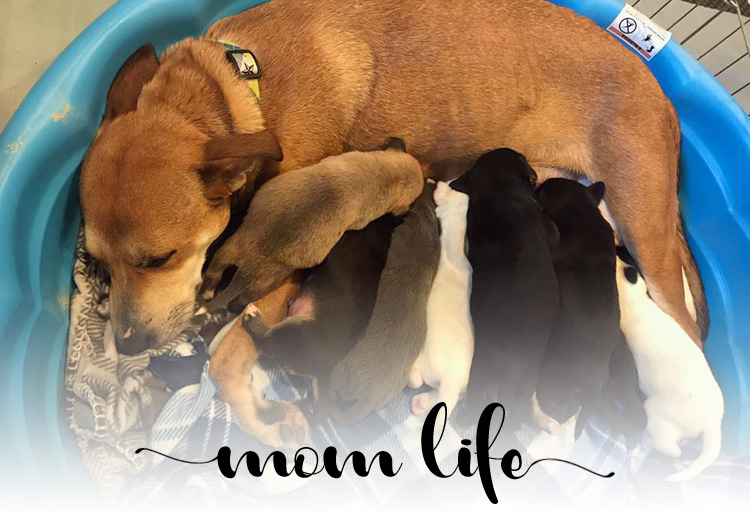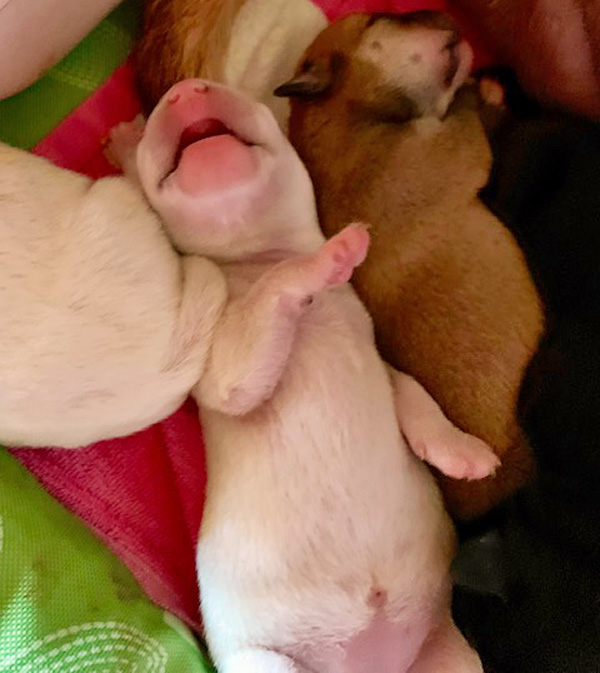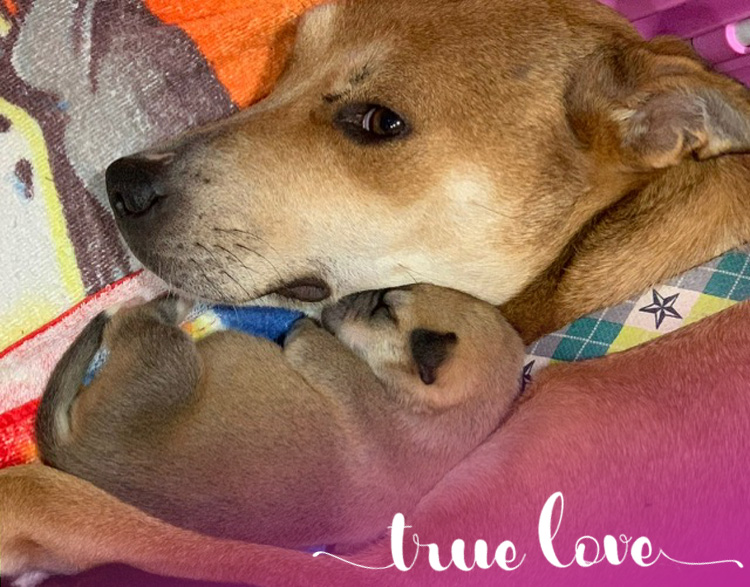 The Spice Puppies are currently 3 weeks old, and Canela continues to be a doting mommy. Here are some more photos of this precious family!
Want to add some spice to your life? Canela and her puppies are expected to be available for adoption in early March. Check back to this page for updates!


UPDATE
Ready for Forever
After 5 more weeks of fun in foster care, Canela's puppies received and recovered from their spay/neuter surgeries. That means they're officially ready to find forever homes! All 10 herb and spice puppies will be available for adoption on Saturday, March 9, 2019 at 10 a.m.! (Check our Adoptable Dogs page for current availability.)
Their mama Canela is also looking for a family of her own.