Leticia Brings Joy to the World
This little kitten with a unique challenge proves nothing is impawsible.
Leticia comes from the Latin word for joy and happiness. The name suits this kitten perfectly. Nothing can break her exuberant spirit, including a rare birth defect.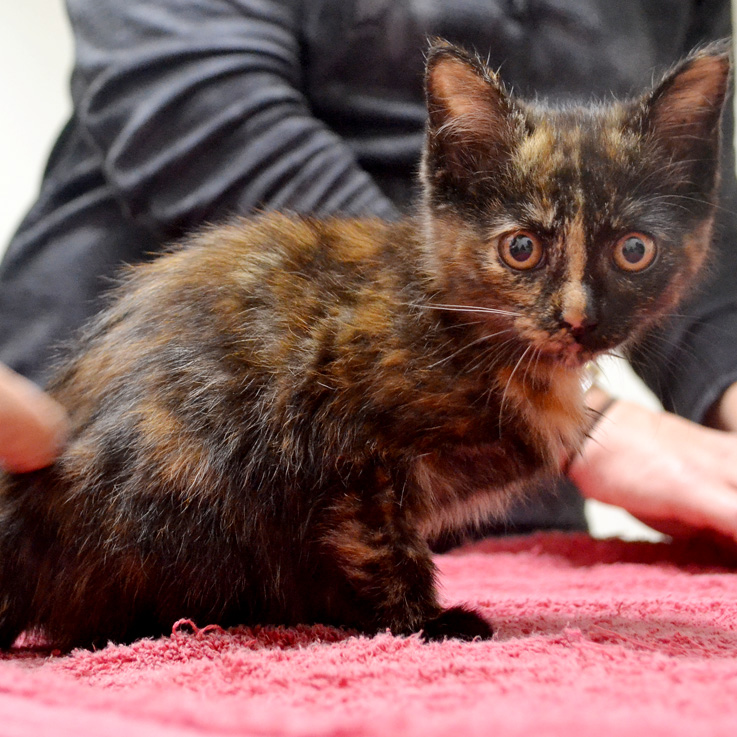 A kind stranger found Leticia and brought her to a San Diego shelter a few days before Thanksgiving 2018. The tortoiseshell kitten was shy, but sweet as could be. She was a regular kitten in every way except for one: her two back feet were missing.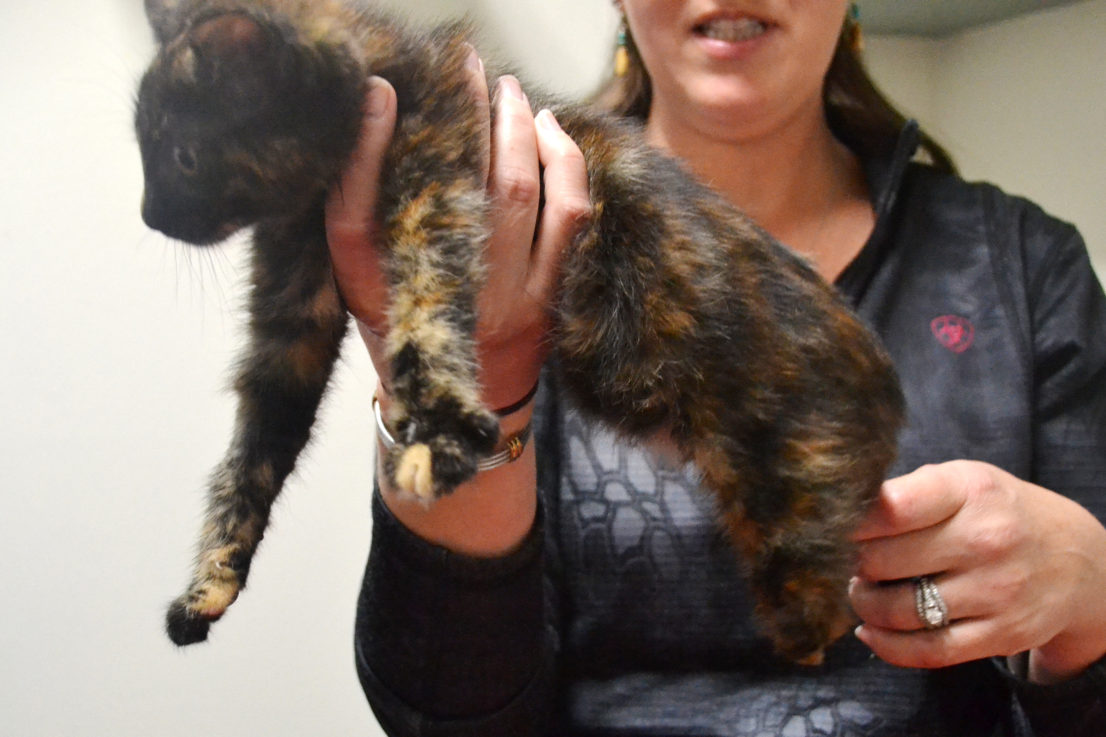 It was unclear how this challenge would impact her future, but Helen Woodward Animal Center stepped up and offered to give her the best possible chance. Leticia arrived at the Center on November 21 and quickly came out of her shell. Despite not having back feet, she had no trouble getting around. (Actually, that's an understatement. She moved fast!)
Our veterinarian examined Leticia and determined that she had been born without lower bones in both of her back legs. Otherwise, she was completely healthy.
After the check-up, Leticia went to spend the holiday weekend in a foster home. This charming kitten got along with everyone (even the resident bunny!)
Leticia returned to the Center on November 28 for her spay surgery, which she got through with flying colors. Unfortunately, she would face one more obstacle before she could begin her search for a forever family. Leticia had developed pressure sores. (She doesn't have paw pads on her back legs, and the tissue isn't accustomed to the pressure of walking.) Our medical team decided to keep her a little while longer while she healed. Despite this setback, Leticia was just as sweet and playful as ever.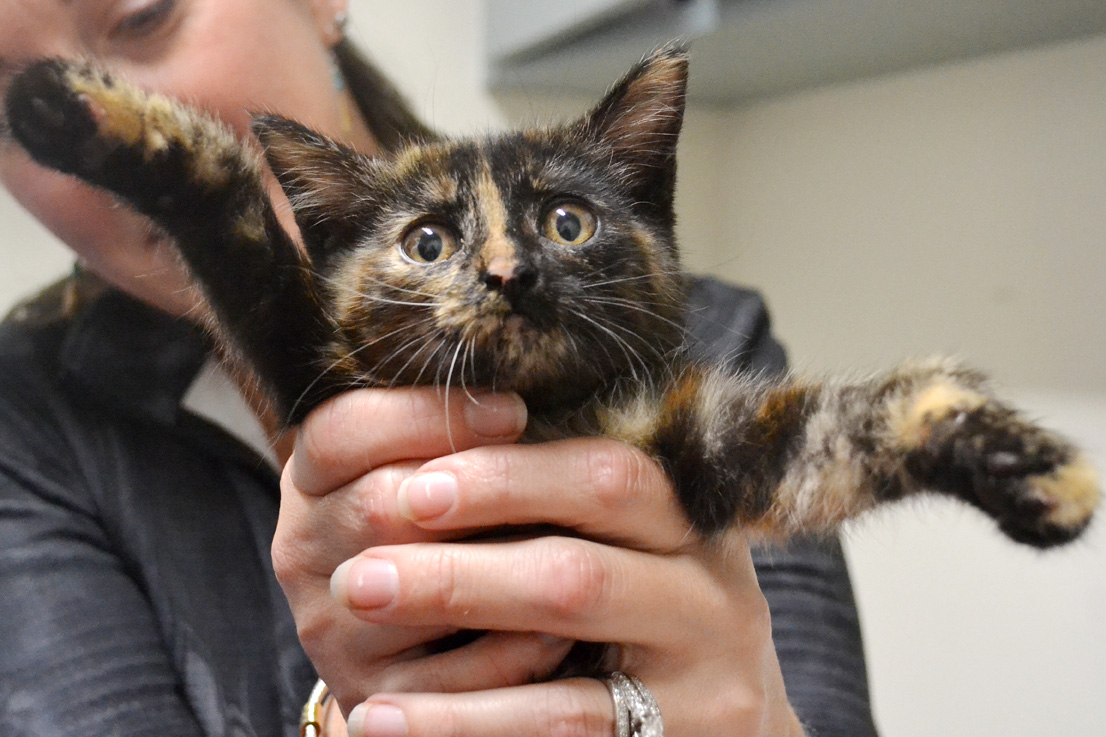 So what does the future hold for Leticia? Her legs will need to be monitored as she continues to grow. Once she reaches adult size, our veterinarian says Leticia may benefit from a wheelchair. However, animals are amazing at adapting to physical challenges, so she may not need it.
Do you have room in your heart for Leticia? Just like her name says, this little angel will fill your home with joy. She's available for adoption now!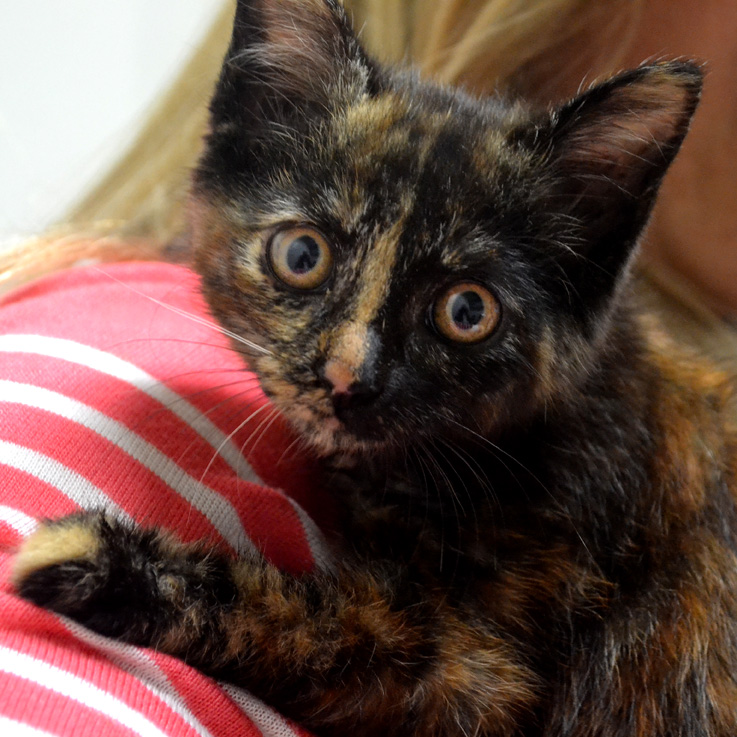 Update!
After a special appearance on the 2018 HOPE Telethon, Leticia began her search for a forever family. She wouldn't have to wait long. A few days later, a couple from Carlsbad met Leticia and fell in love with her sweet, outgoing personality.
Leticia isn't the first cat with special needs they've adopted from Helen Woodward Animal Center. In June 2017, they adopted Carmen (who suffered from a Cryptococcus infection) after she spent more than a year in our care. They said Carmen is doing extremely well and is going to love having a little sister!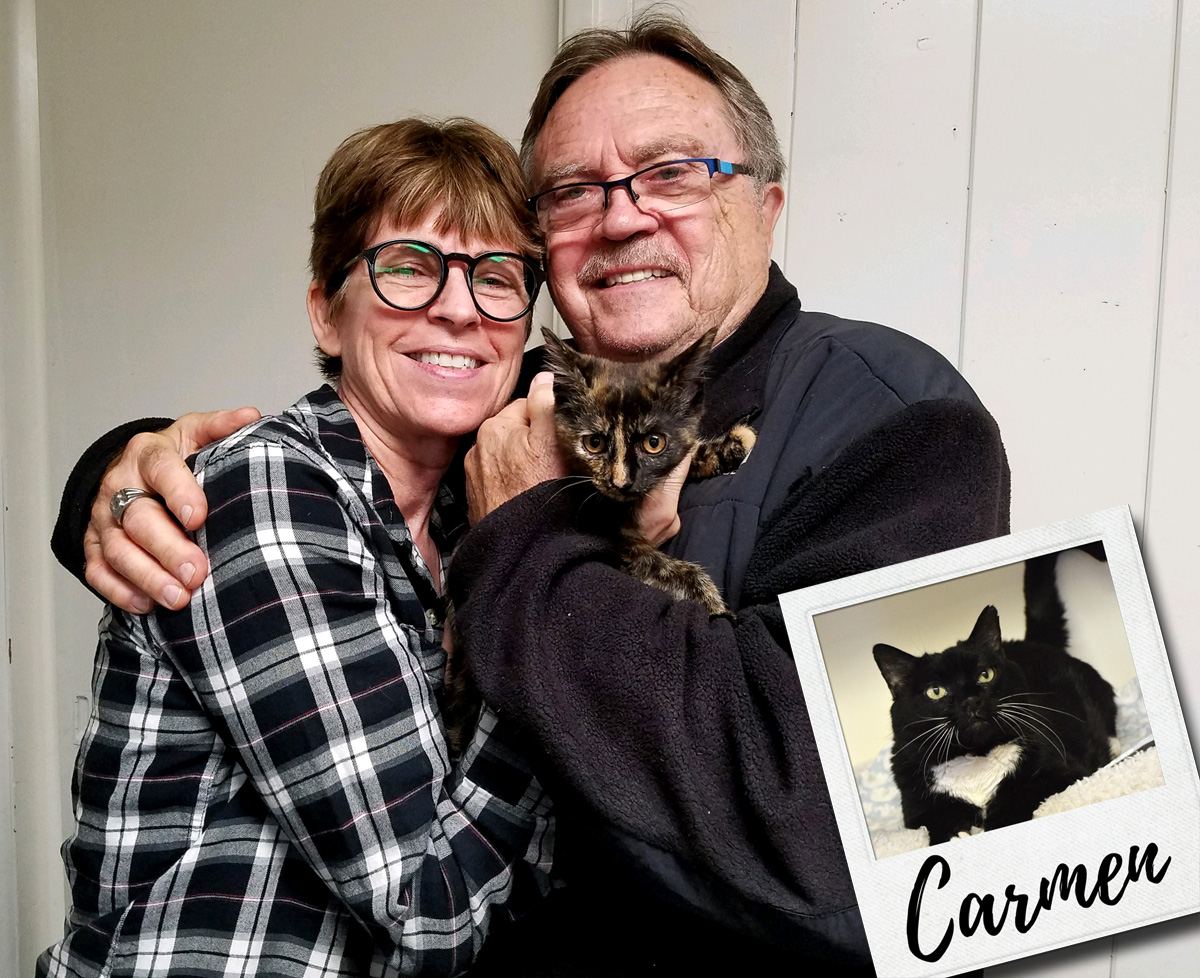 Lots of luck, lovely Leticia! We know you will fill your forever home with joy, just like your name says.