Kittens Trapped Inside Brick Wall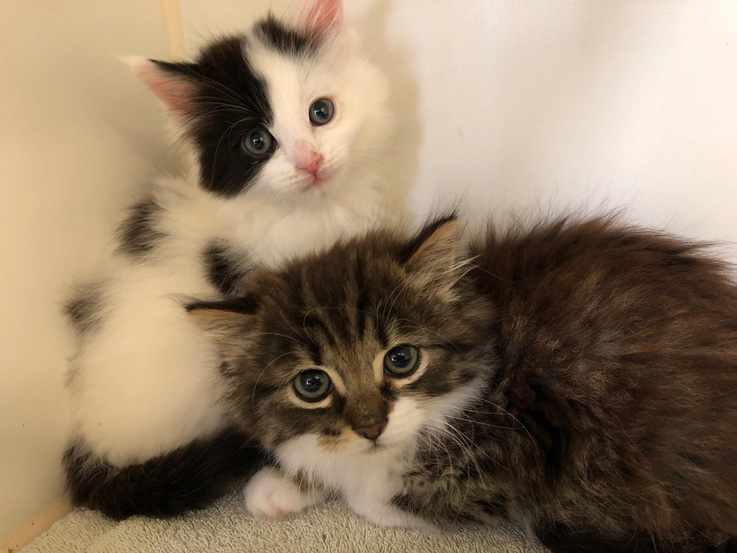 Cats are notorious escape artists and contortionists. They can hide themselves in the most improbable places, even inside walls. 
Residents at one Southern California apartment complex reported hearing squeaking sounds near the parking lot. The apartment manager called in a humane officer, and the pair started searching for the source. When they finally heard the tiny cries, they couldn't believe their ears: the sounds were coming from inside a brick wall. After dismantling some of the bricks, the rescuers discovered two longhair kittens! The kittens were about 5 weeks old and in rough shape (malnourished, dangerously dehydrated and covered in fleas.)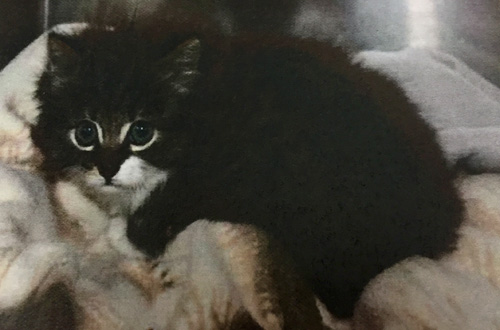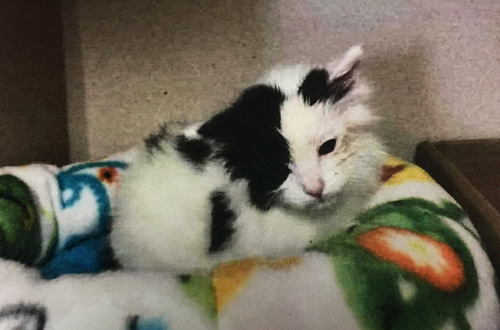 The kittens, Jade and Janet, were transported to a local shelter for immediate medical attention. The kittens were stable, but would need more time and resources to return to health. We were happy to help, and Janet and Jade arrived at Helen Woodward Animal Center on May 3, 2018.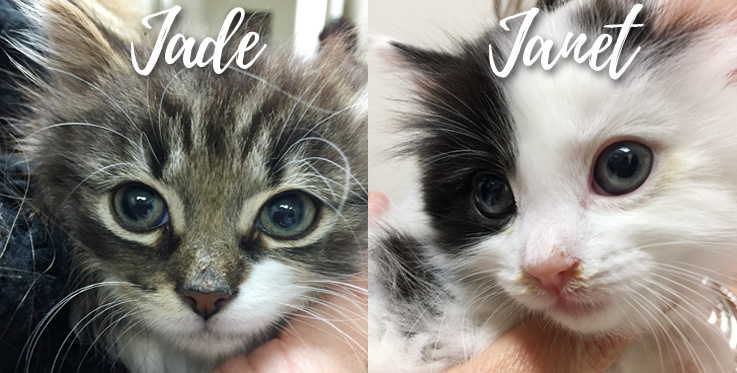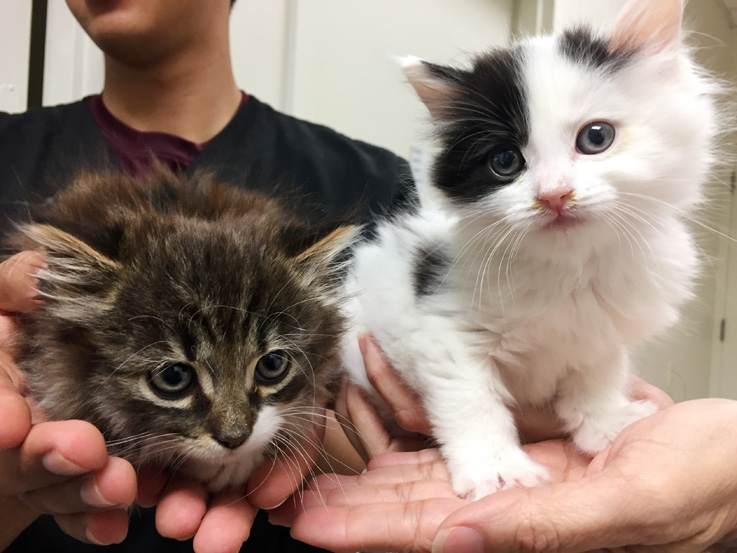 Jade and Janet during a check-up
After 4 weeks in foster care, these girls were good as new. They more than doubled their weight, and their formerly dirty, matted fur was shiny and soft (and SO fluffy!)  They were quickly adopted and are settling into their forever homes.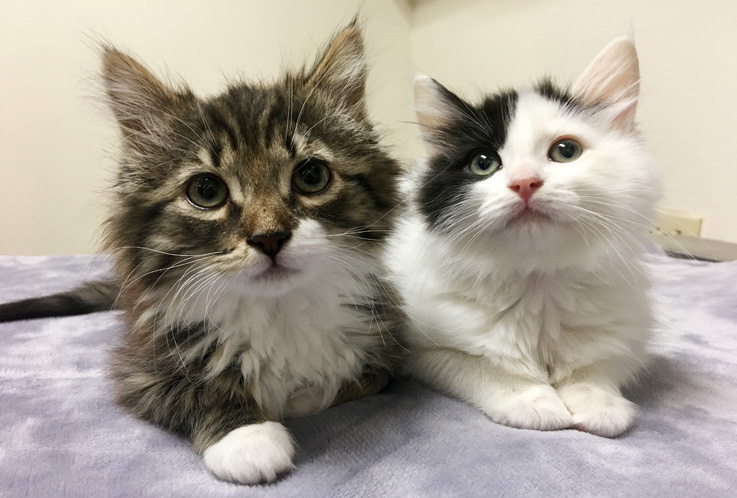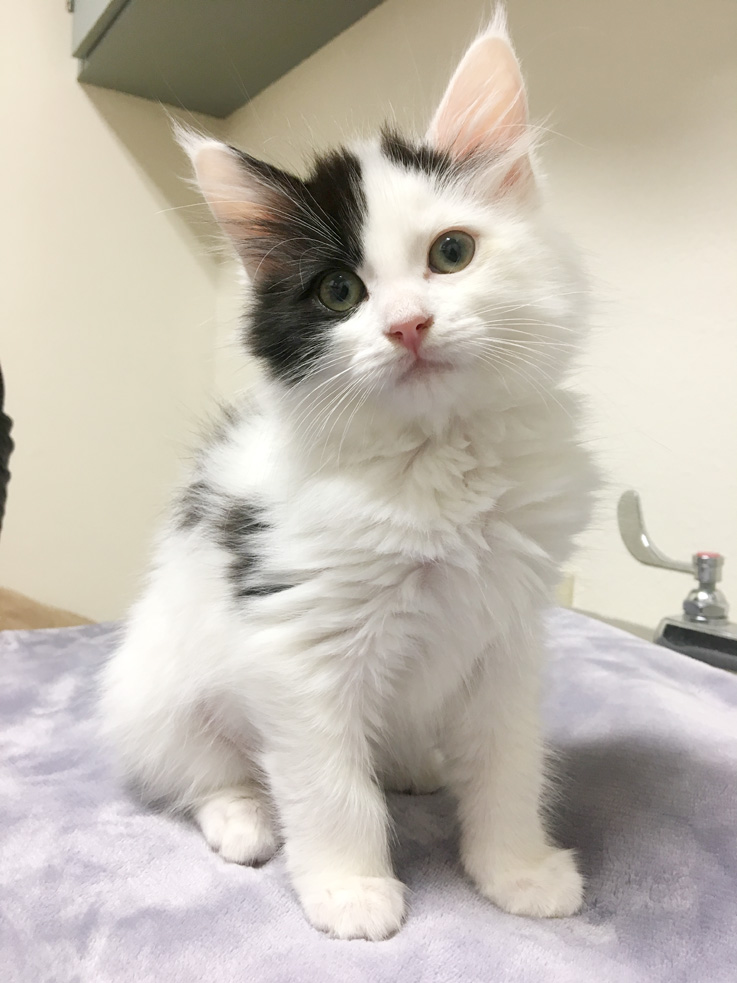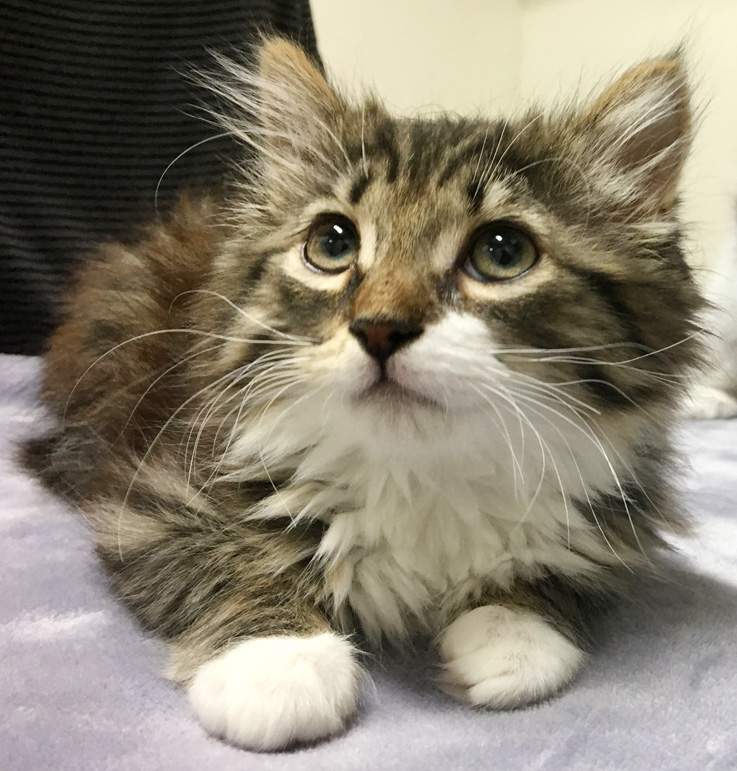 We couldn't save kittens like Janet and Jade without special supplies. Please consider getting them a gift from our Kitten Shower Registry. It's a fun, easy way to help baby kittens in need. Thank Mew!