Kitten Season Brings Newborns in Bulk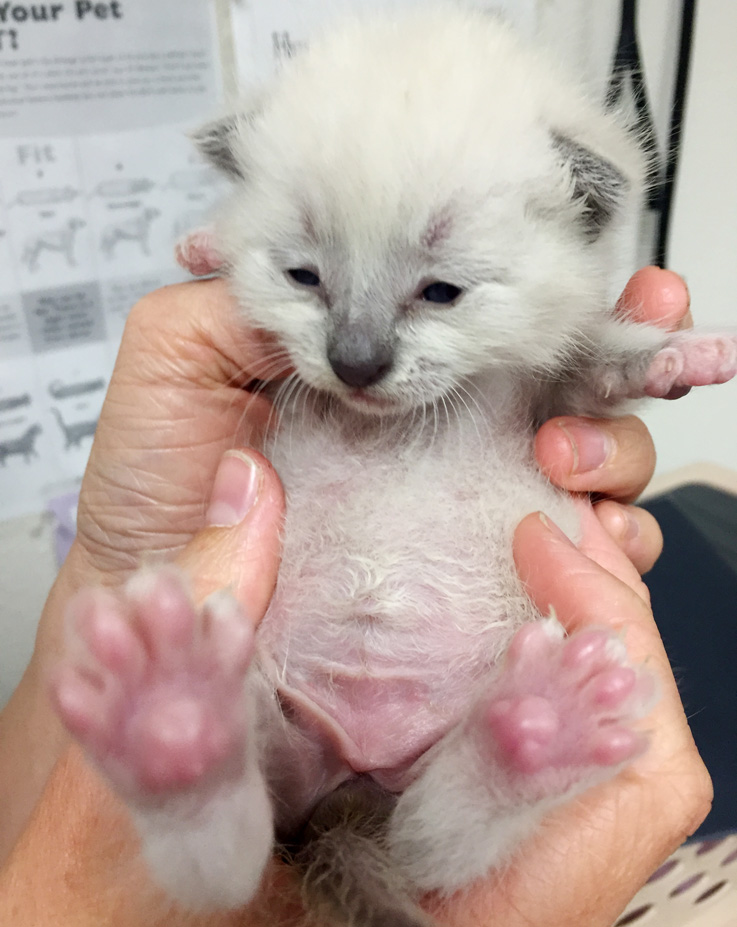 As any Sunday afternoon shopper knows, things can get pretty crazy in the Costco parking lot. However, nothing can top the experience some workers recently had at one San Diego-area store.
April 23, 2018 was a typical workday for Costco employee Emily…until she heard tiny, panicked mews coming from a car in the parking lot.
"You hear that, right?" she asked a fellow employee. Emily put her ear to the hood and knew right away that there were kittens inside.
A manager tracked down the owner of the car, who also works at the store. (Meantime, a group of employees had gathered to watch the rescue.) The owner popped the car hood, and Emily peered inside. She immediately spotted three white kittens tucked away inside the engine.

The employees contacted Helen Woodward Animal Center and told us what they had found. We weren't surprised. As the weather gets warmer, it prompts female cats to go into heat. They can have multiple litters during the spring and summer months, resulting in an overwhelming amount of kittens (aka Kitten Season.) Mama cats need a safe, warm place to leave their kittens while they hunt for food, which is why many kittens are found in car engines.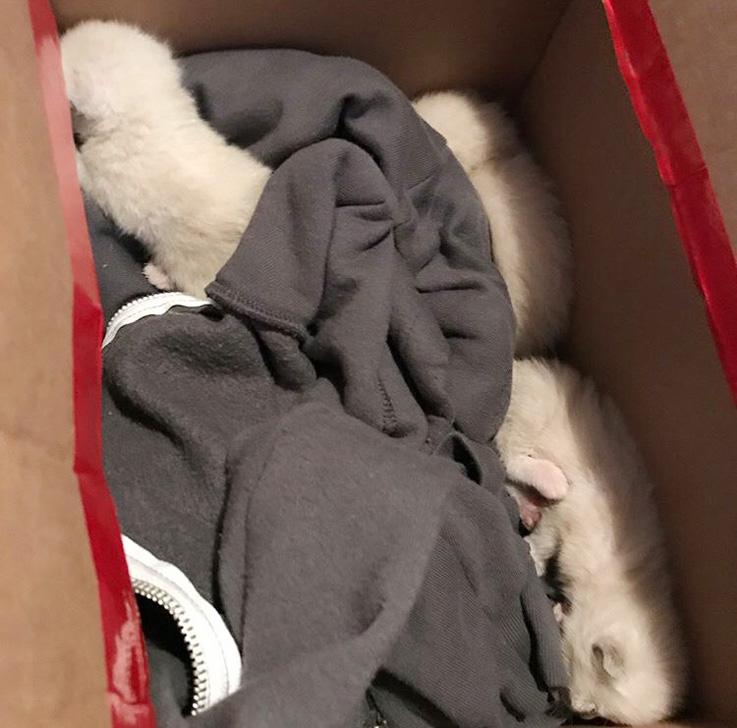 We were happy to help these kind-hearted Costco employees. Emily's co-worker Ashley nestled the kittens in a cozy box and headed to the Center. But as Ashley and the kittens were on their way, Emily discovered ANOTHER kitten inside the engine! So our staff prepped to receive not three, but four newborns.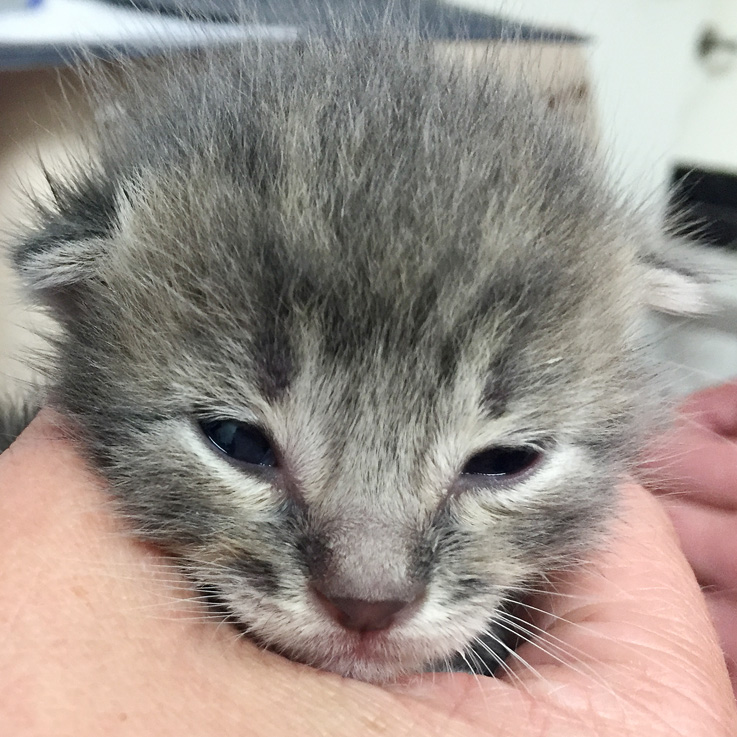 Can't forget Kirkland!
After the kitten caravan arrived, our medical staff examined the kittens and immediately gave them formula. They were so eager and happy to eat! We determined the kittens (three boys and one girl) were about 2-weeks-old and named them to honor their rescuers. After the check-up, volunteers were waiting to take Costco, Kirkland, Issaquah and Bernardy (named after the store manager!) to their foster homes. There, they would receive round-the-clock feedings and tons of TLC.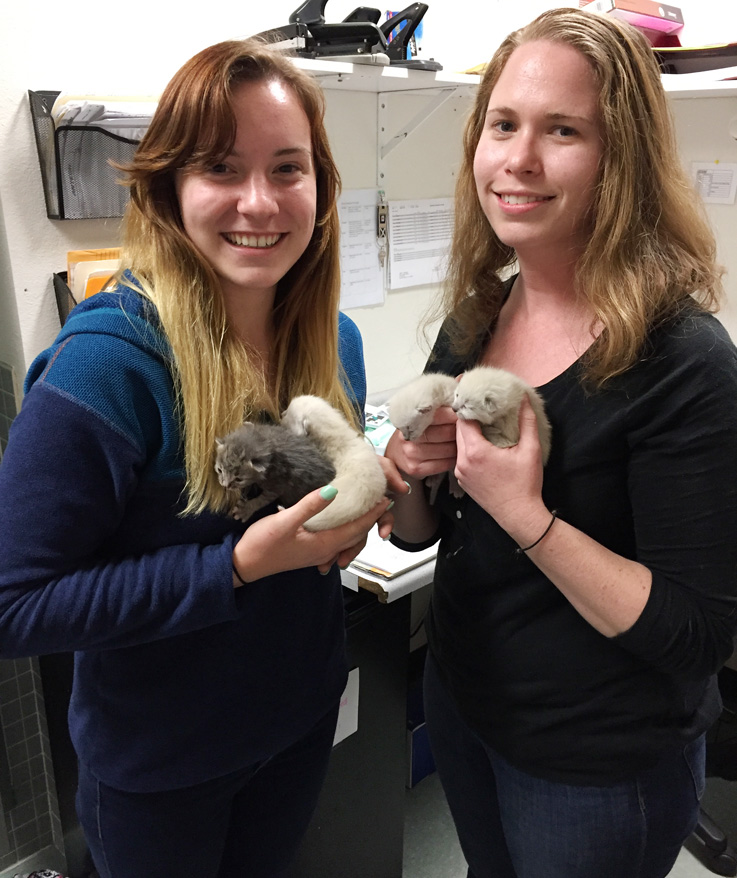 The kittens saying goodbye to Emily and Ashley, the Costco employees who saved their lives
The Costco miracle kittens are expected to be available for adoption in June! Watch our Adoptable Cats page for the latest availability.