Kitten Rescued from Busy Riverside Intersection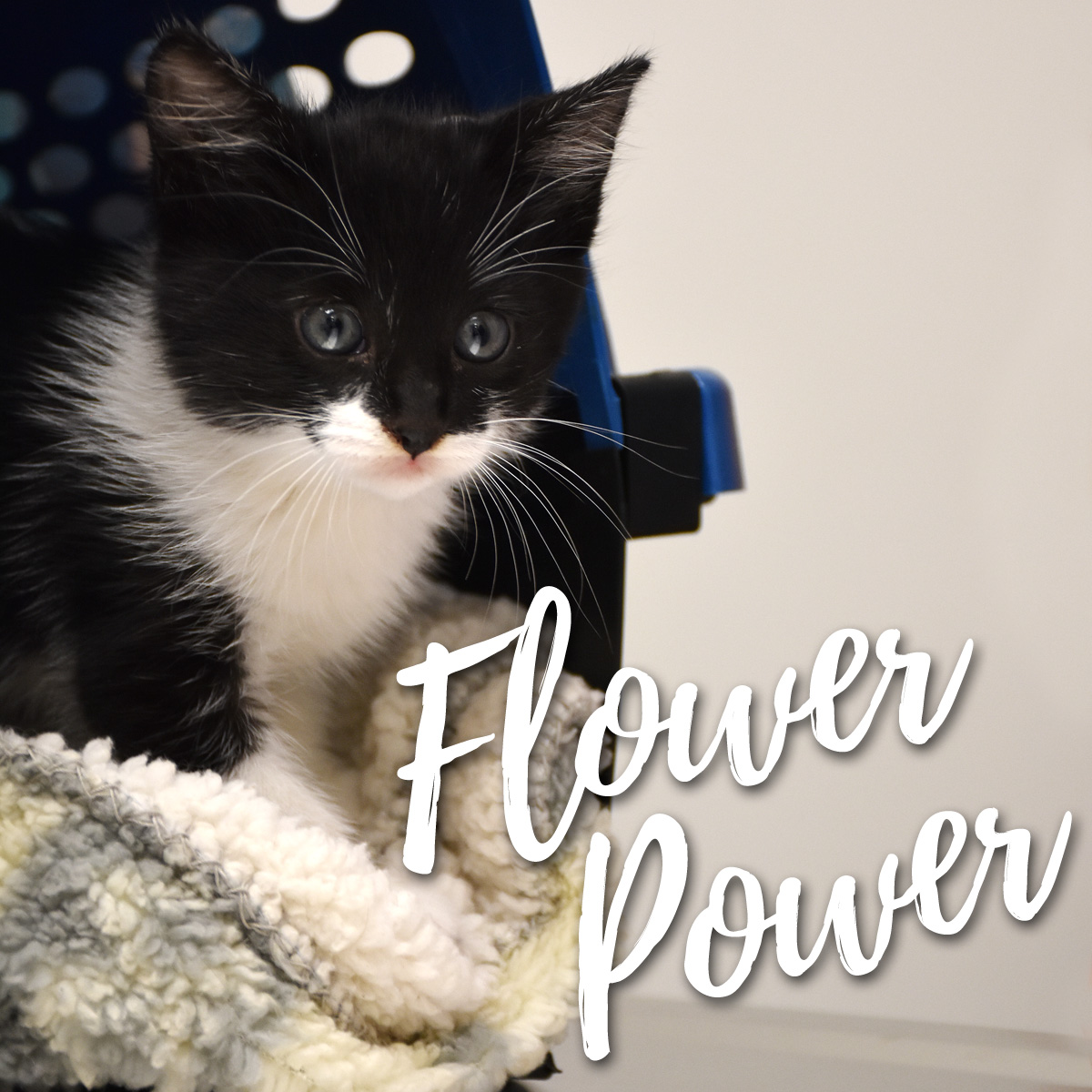 This little wildflower was found in the middle of a busy intersection in Riverside County. As she darted through traffic, cars started pulling over and bystanders were attempting to catch this little rascal to keep her out of the road. A woman named Daniella was the one person for this job, and she just happened to be driving by as this kitten was spotted.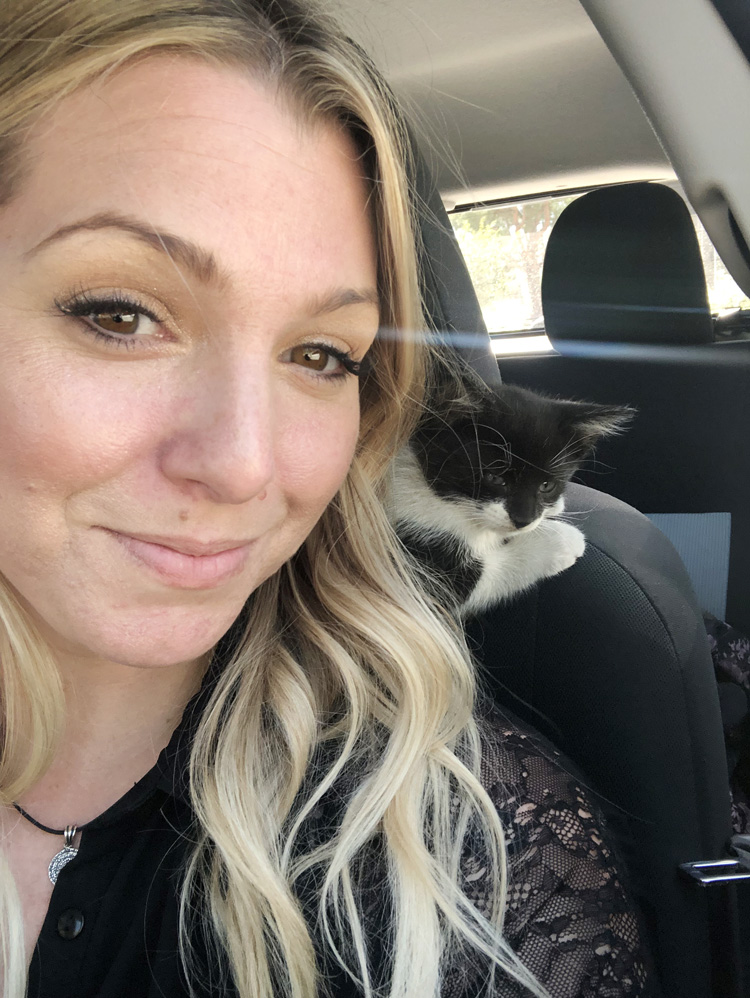 As Daniella pulled over to help, the kitten managed to crawl up into the underside of a parked car. As an experienced kitten foster, Daniella jumped into action and worked with the other good Samaritans to coax the kitten down from under the vehicle.
Once Daniella had the kitten safely in her arms, she was able to get a good look at the tiny black and white cutie. The kitten appeared to be 4 to 6 weeks old. With a kitten this young, it was imperative that she received care immediately and Daniella luckily had supplies left over from her experience fostering. She began bottle-feeding the kitten while desperately trying to find a shelter to take the kitten.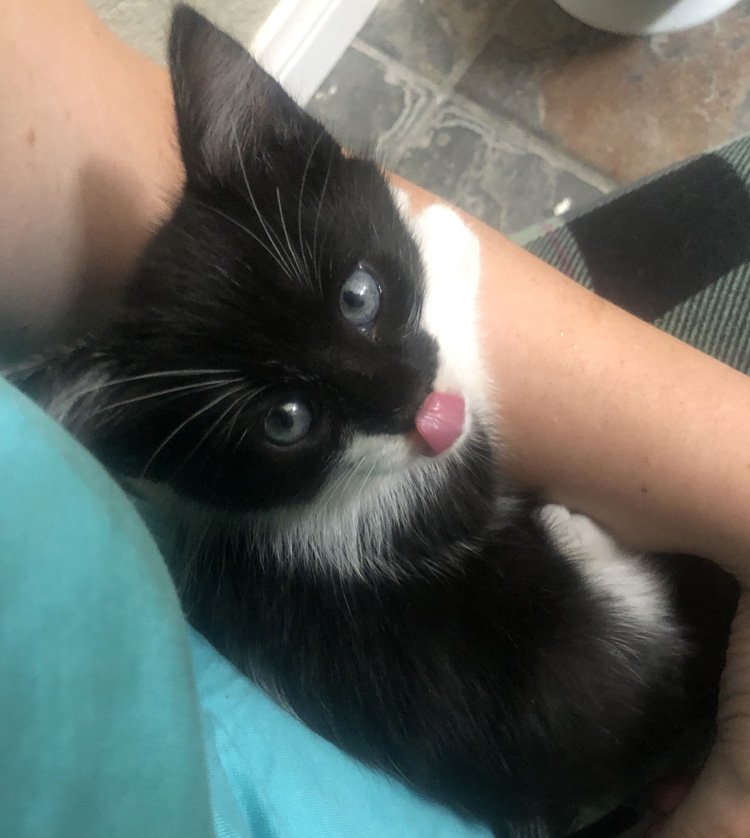 Daniella says that the shelters cautioned her that they did not have the resources to care for a kitten that young and that this precious little one would most likely be euthanized. A few frantic online searches brought Daniella to Helen Woodward Animal Center. She hoped that our Center would accept the kitten and provide the necessary medical care until she was old enough to find a forever home. She made the decision to bring the kitten (who she named Flower because she looked like the skunk in "Bambi") to the Center. Together, Daniella and Flower made their way 50 miles to the Center so Flower could get the very important care she needed. (As you can see above, this fiery little gal is not afraid of a car ride!)
We met Daniella and Flower at the doors of our Center, ready to swoop in and check her out. Daniella was so happy that Flower would be receiving such great care and attention at Helen Woodward Animal Center. She bid a bittersweet farewell to Flower, as we brought Flower to our medical team for her very first check-up.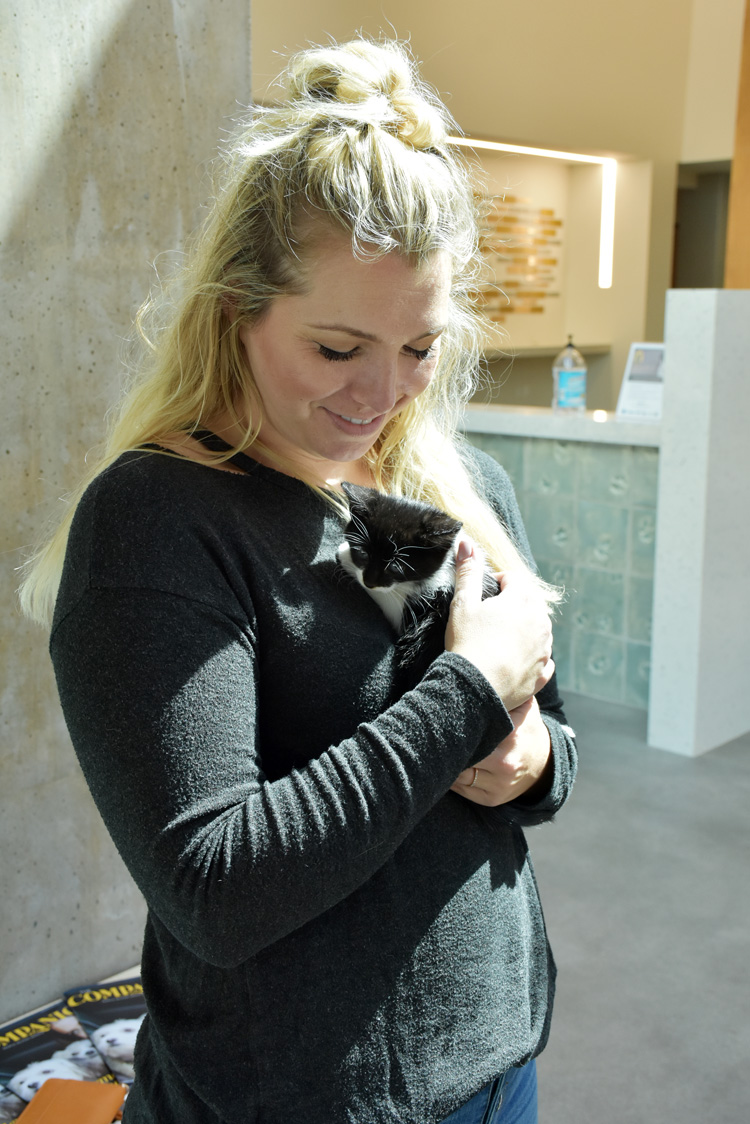 Flower passed her exams with flying colors! This playful and friendly kitten is currently residing with one of our foster families. Stay tuned for our updates on Flower's progress and to watch her bloom!
Update!
Flower has been thriving in foster care, and her personality continues to blossom. Her foster mom says Flower loves snuggling and being around people. Her favorite toy is a cuddly stuffed cow (that bears a striking resemblance to her!)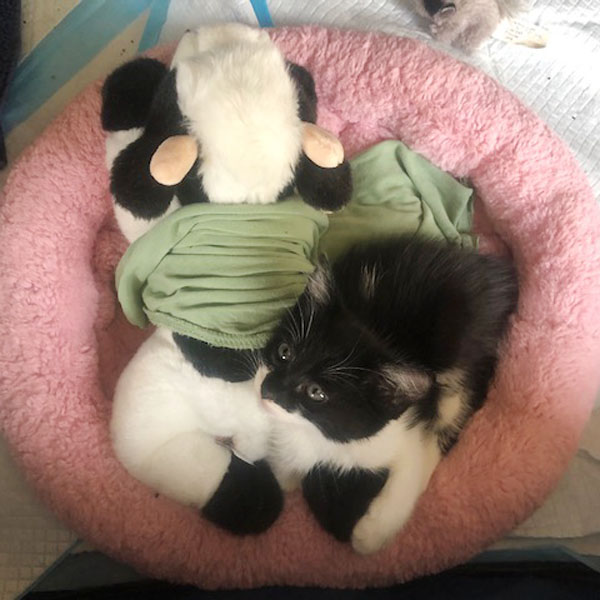 Flower hit the 2-pound mark last week and will have her spay surgery in the coming days. This affectionate and outgoing kitten is expected to be available for adoption on Saturday, October 26! Find a cat adoption application here.