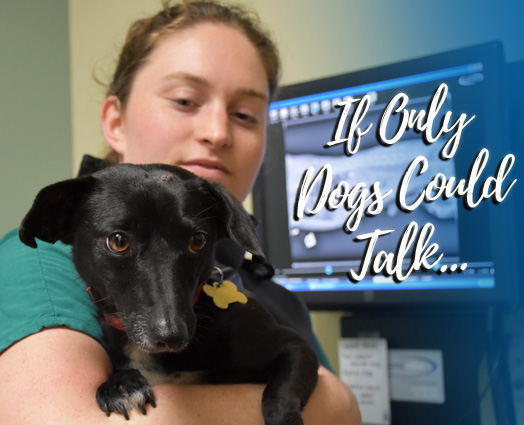 If only dogs could talk! And oh, how the Center's Adoptions and Medical team wishes little Bugs, a 2-year-old Dachshund/Chihuahua blend pup from Texas, could tell us about his life. He sustained injuries to his face, neck and chest from five BB gun pellets, including untold mental trauma from his attackers. Yet Bugs has a sweet, cautiously optimistic demeanor. He loves being held close and even indulges in a good couch snuggle session now and then.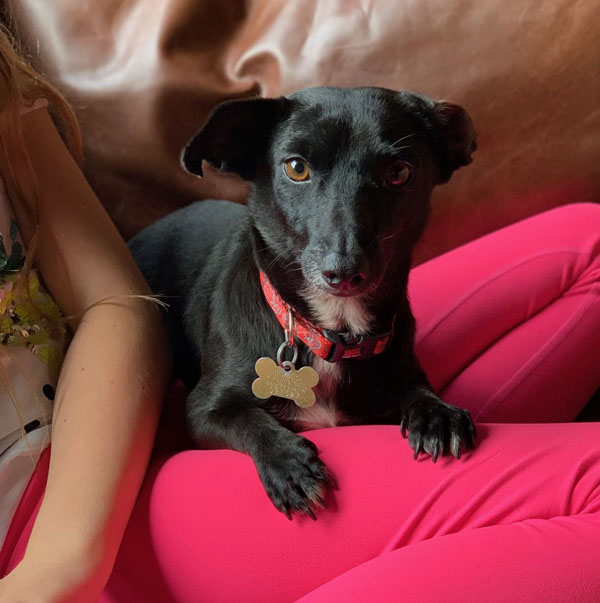 Bugs was given a rescue ride from an overburdened animal shelter near Houston, Texas, to Helen Woodward Animal Center in early May. During his intake exam, the Medical team noticed Bugs had a bump on the top of his head. Fully expecting it to be a cyst or something benign, he was put on the surgery schedule and given into the loving arms of a foster family for the interim. If only Bugs could have told us what the bump on his head really was…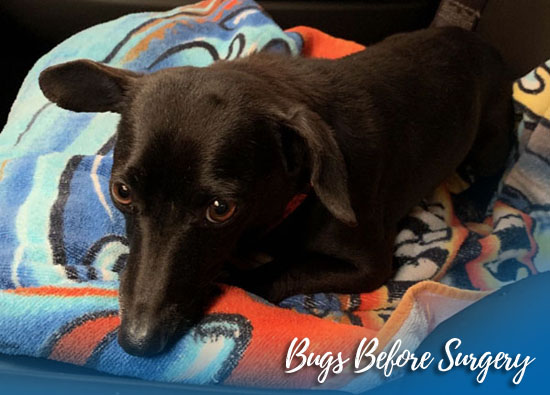 Surgery day came and our veterinarian prepared for a simple cyst removal, but what she found was much more shocking: Bugs had a BB gun pellet lodged in his head. Thankfully, the pellet came out cleanly and Bugs' skull showed no sign of distress or impact. The surgery site was sewn up, and Bugs given back to his foster family to be doted on while his stitches did their work.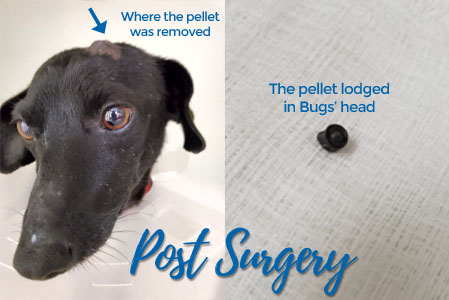 As the days progressed, though, his foster noticed two other "hard spots" on Bugs' neck and jawline. She emailed the Center with her concerns, and Bugs was ushered in for another exam along with x-rays at our Companion Animal Hospital. Four more pellets were found in Bugs' body: one along his jaw, one in his neck and two in his chest area. It was also noted that the pellets' locations and the way they had lodged themselves in Bugs' body indicated his attacker was trying to shoot the small, sweet dog in the face.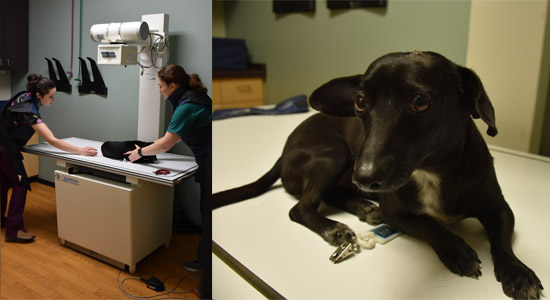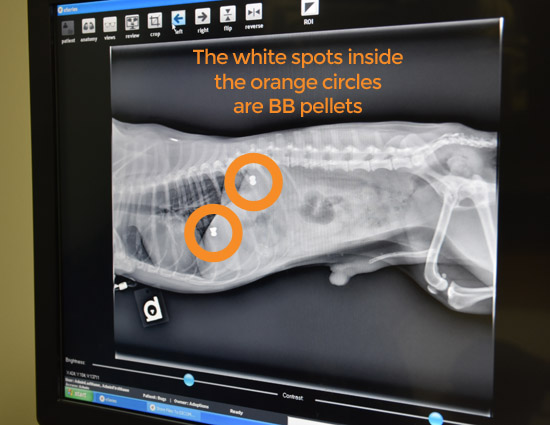 Right then and there, Bugs was placed on the surgery schedule again for the very next day, all the while being snuggled by our Medical staff.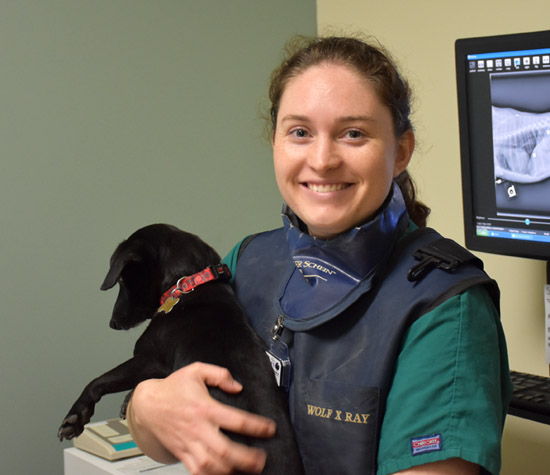 As May comes to a close, Bugs will get the two pellets in his neck and jaw removed, and the pellets in his chest are benign and harmless. He will then heal and be doted on (spoiled, really!) by his wonderful foster family, whom he loves snuggling with!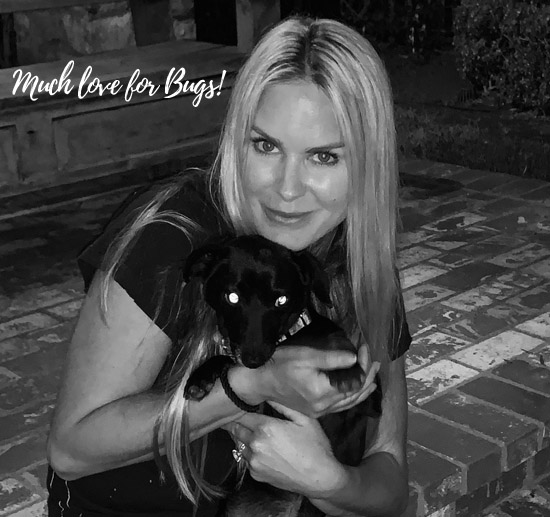 You can be a foster hero, too!
Bugs' Adoption Update!
Bugs' surgeries went perfectly, and his foster family doted on him every moment of every day he spent with them. After that time recovering (and snuggling) with his foster family, Bugs' snuggling skills were discovered by his forever family. We're happy to say that our little "shy guy" is now using his Snuggle Skills to shower his new mom and dad with unconditional love. Congratulations, little Bugs!