Husky Blend Puppies Seek Happy Ending Like Mom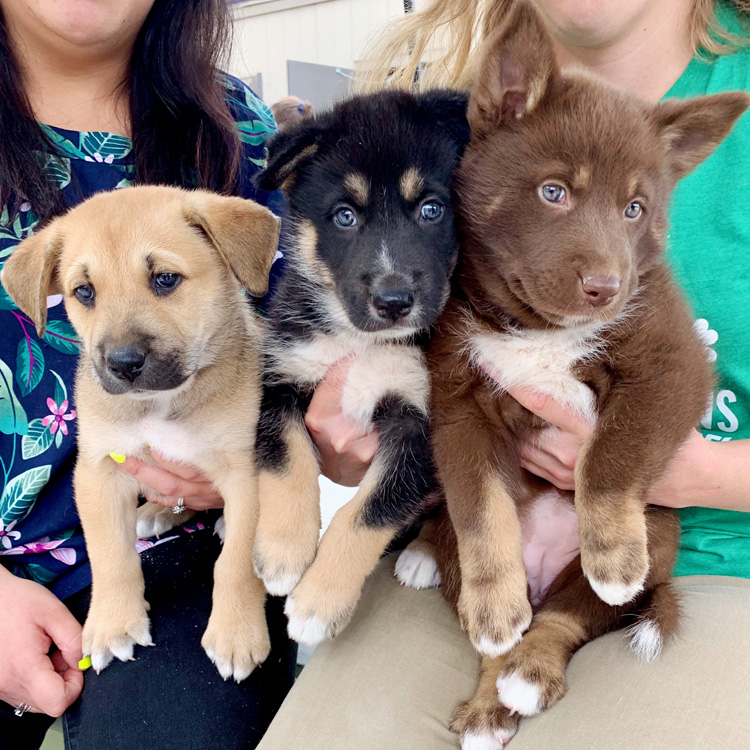 More than 90 percent of the orphan pets at Helen Woodward Animal Center come from animal rescue partners around the country. Sometimes, the Center receives litters of puppies with no information on what became of their mother. We're dedicated to finding the best forever homes for these babies, so it's heartwarming to hear when Mom gets a happy ending, too.
A few months ago, a farmer in a remote area of San Bernardino County found two female huskies on his ranch. The strays were hungry, thirsty and seeking shelter from coyotes. The kind man felt a connection with the dogs and brought them into his home.
He took the beautiful pups to the vet, where he discovered one of them was pregnant. A short time later, she gave birth to six of the most gorgeous puppies you've ever seen. Several of the babies had striking blue eyes like Mom, and some had handsome Shepherd-like features. (The man knew farmers in the area who had male Shepherds, so he had a pretty good idea about Dad.)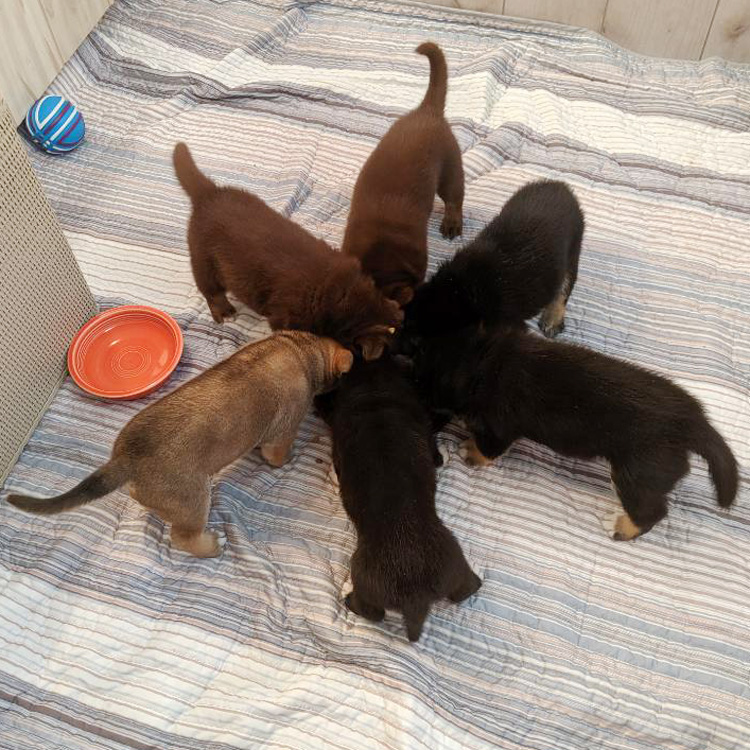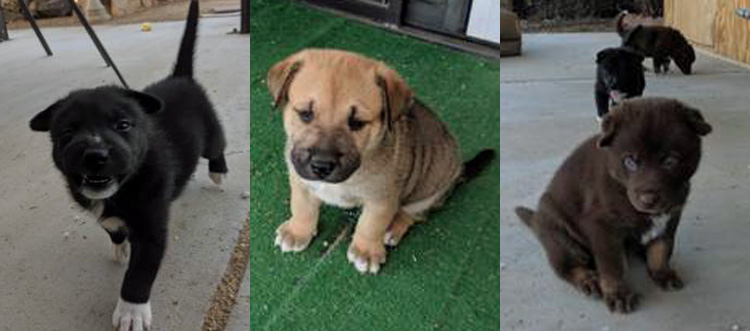 The M puppies' early days on the ranch
After the puppies were weaned, the farmer had both adult dogs spayed and decided to make both of them permanent members of his family! He wanted each puppy to be loved the way he loved his dogs, so he contacted one of our rescue partners in Apple Valley for help finding them homes. Our partner knew that we would be able to match them with the perfect adopters, so arrangements were made to transport Major, Mischa, Milo, Malaki, Mika and Moose 3 hours to San Diego.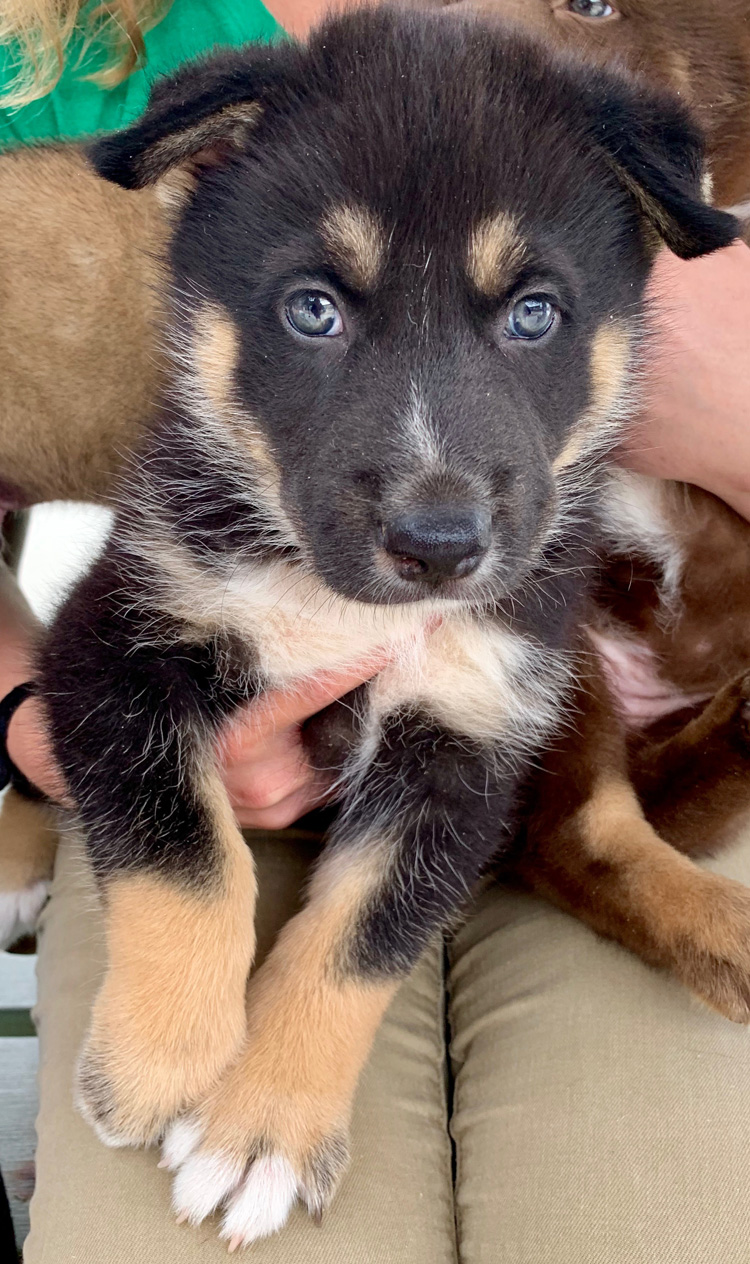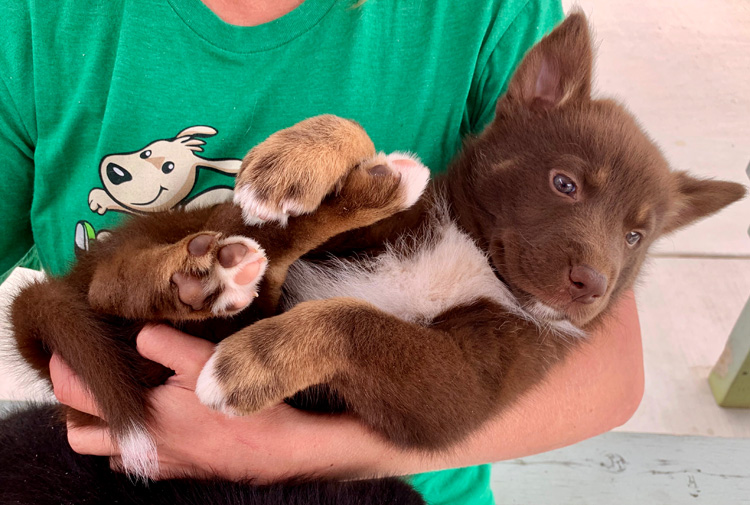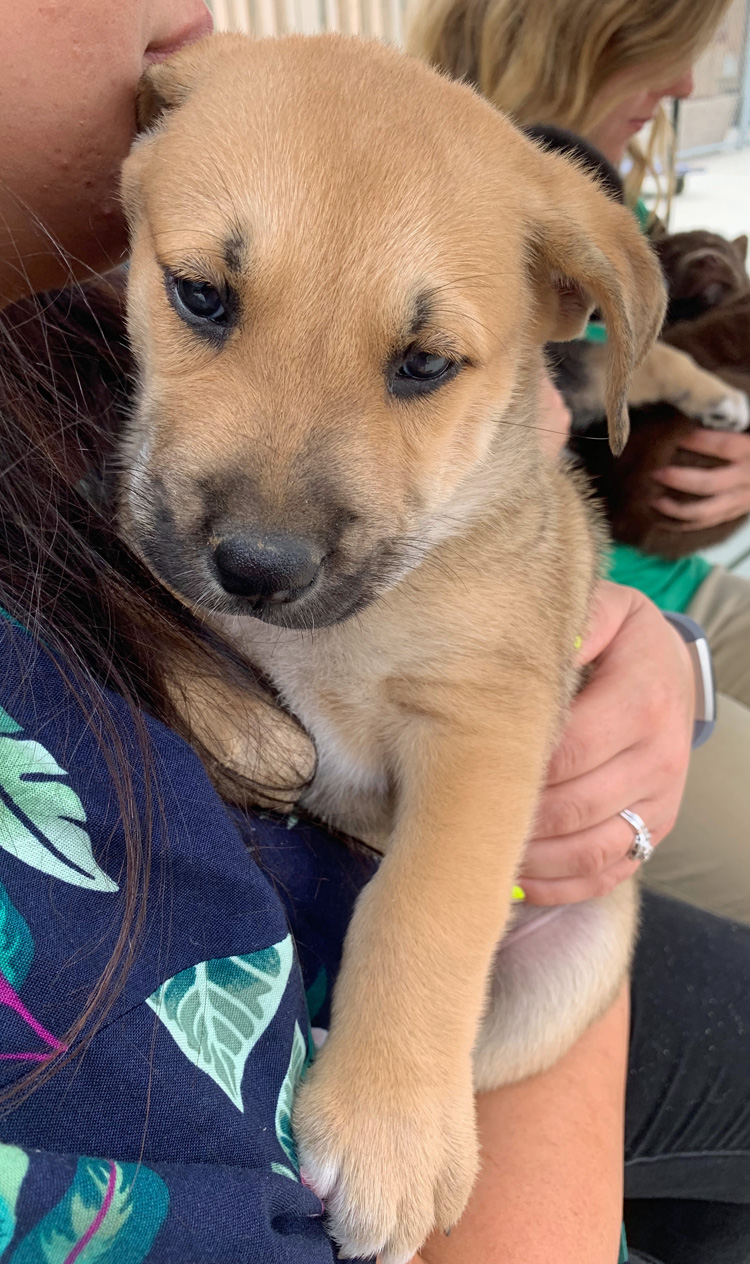 They're Only a Day Away
After spending a few weeks in loving foster homes, the M puppies were ready to begin their forever home search on July 10. Due to their infamously adorable photos on social media, there was a line ready for them before the gates were opened that day.
We're happy to report that all six puppies were adopted the very same day into loving forever homes! Just look at all those happy families.
If you're interested in adopting a new furry family member, take a look at our pet adoption FAQ or download a pet adoption application today!