Dog Adopts Orphaned Puppies, Nurses Them Like Her Own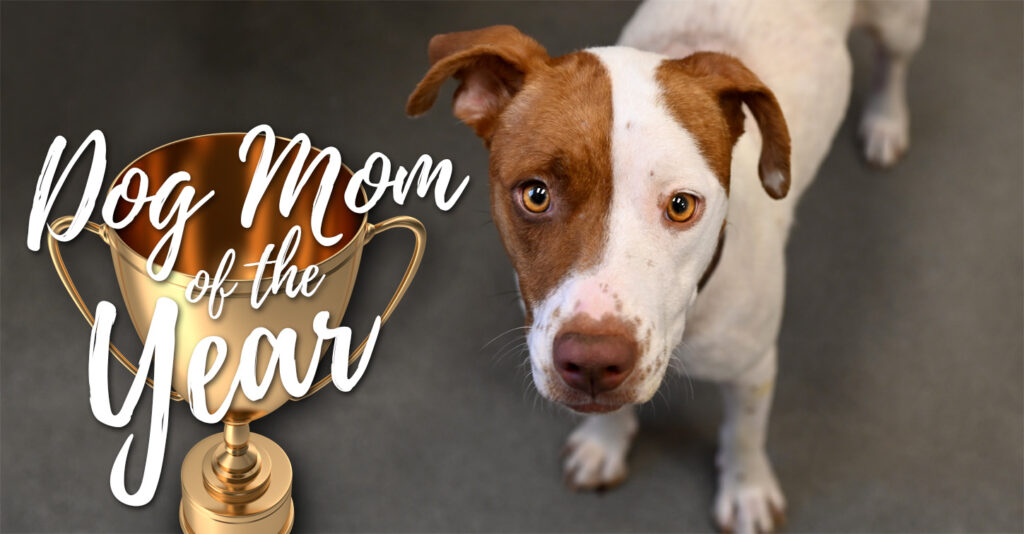 Nina wins the "Dog Mom of the Year" award. This sweet and snuggly girl gave birth to 4 puppies, but she's a mama to 9!
Nina, an Australian Cattledog/Blue Heeler blend, and her 10-day-old puppies arrived at Helen Woodward Animal Center on August 24, 2020, after making the long journey from one of our rescue partners in Texas.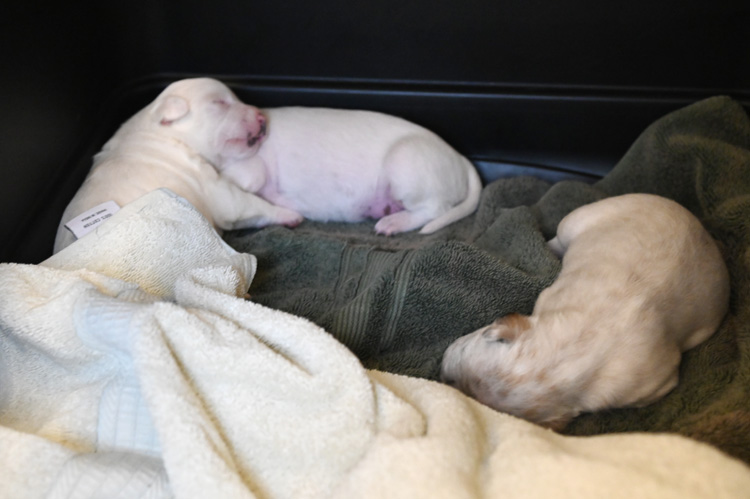 Nina's puppies upon arrival
After receiving medical checks, Nina and her 4 puppies were off to a loving foster home. She did a beautiful job nursing her babies, and 6 weeks later, the puppies weaned and headed to foster homes of their own.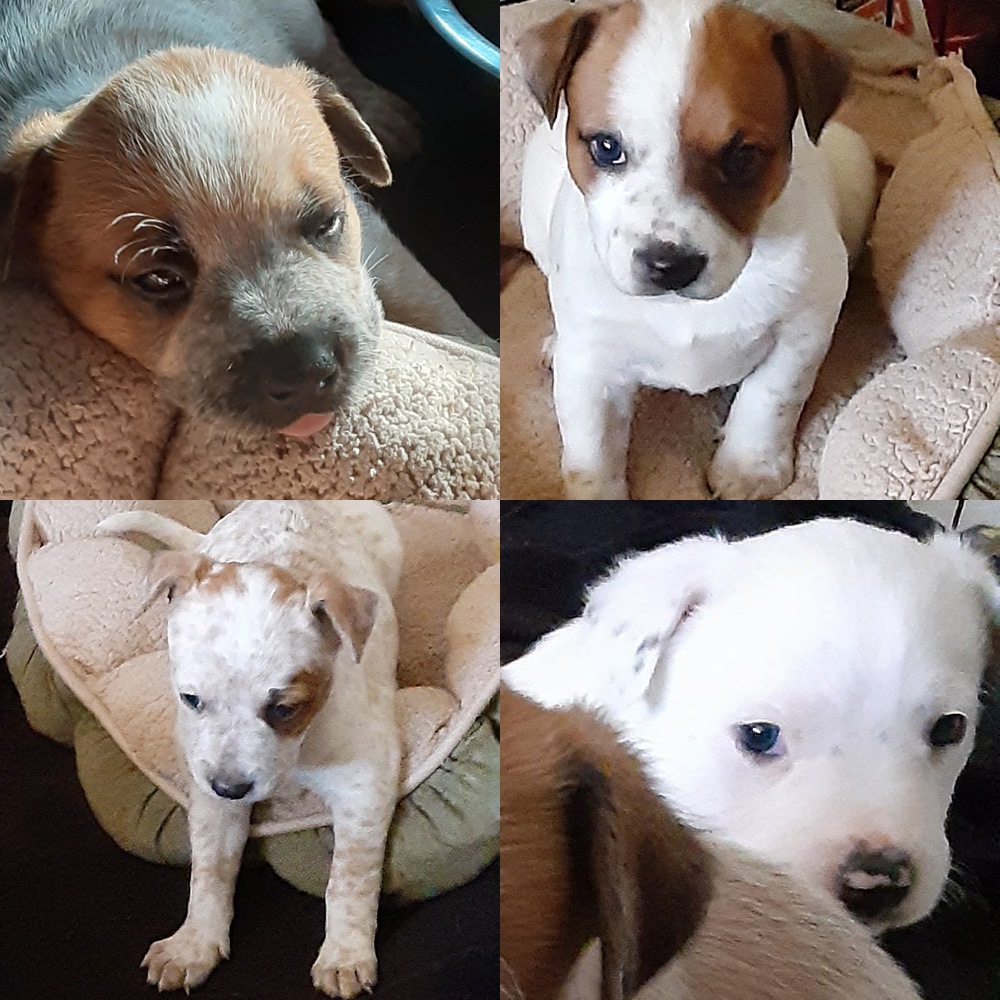 Clockwise from top left: Newton, Nibbles, Noodle, Nuzzle
Around the same time, another dog gave birth to a litter of 5 pups. That dog was barely a year old and unable to care for her puppies, leaving the helpless pups to fend for themselves. Knowing Nina's kind nature and maternal instinct, our team tried placing these newborns with her. It worked, and she has been their adoptive mom ever since!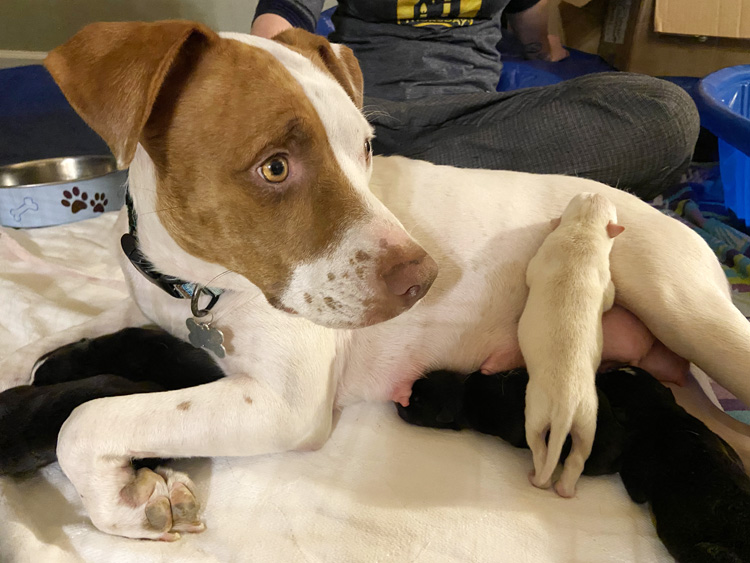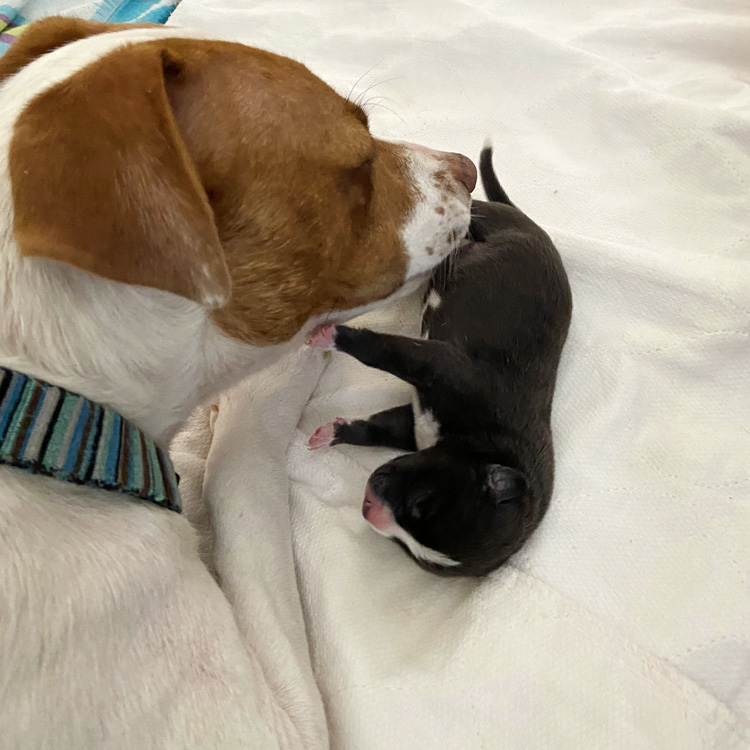 She's a natural! Nina started nursing and cleaning her adopted puppies right away.
The M Puppies: Meep, Mabel, Morty, Manta, Midge
"Fostering saves lives" is a phrase often heard around the Center. Even Nina knows it's true. We're excited to announce that we are once again accepting applications for foster volunteers! If you'd like to open your heart and home to orphan pets, you can apply to be a foster here.
Nina's bio babies are expected to be available for adoption in about a week, and her current brood should be ready to find forever homes in November.