Demi's Long Road to Recovery
Demi has a smile as big as Texas, but this tail-wagging girl's life hasn't always been happy.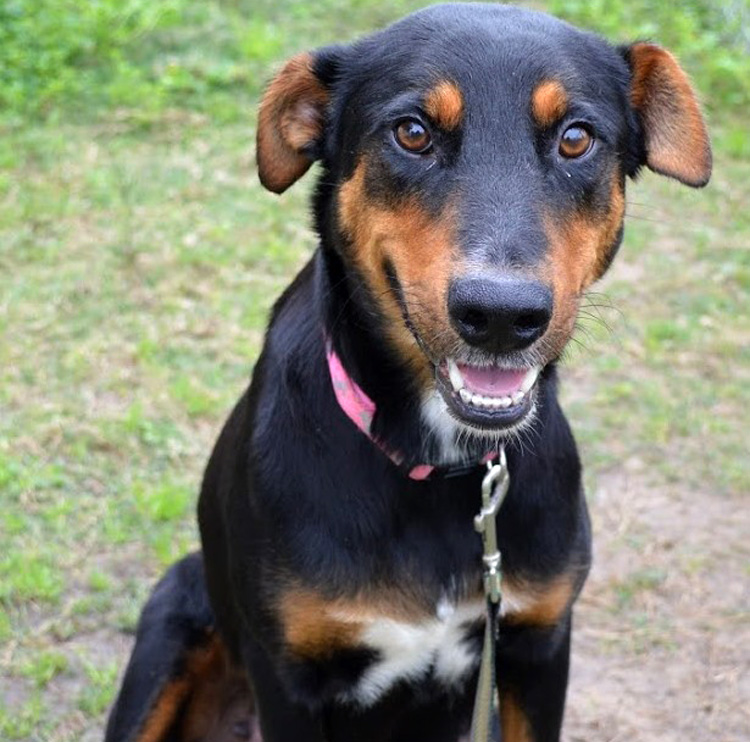 The first photo we received of Demi
In early 2020, Demi and her eight newborns found themselves abandoned at a shelter in Galveston County, TX. Besides raising her puppies in an unfamiliar place, Demi had a broken femur that caused her discomfort and would require surgery. Plus, she was heartworm-positive, meaning she needed months of treatment that couldn't even begin until after her puppies were weaned. The shelter didn't have the time or resources to provide this level of care, and Demi's chances were looking bleak. Still, she kept smiling.
Our local rescue partner told us about Demi, and we knew we could help this deserving girl. On February 12, Demi, her puppies and many other orphan pets made the journey from Texas to Helen Woodward Animal Center. Despite the 1,500-mile drive, Demi was smiling and wagging her tail as soon as she hopped out of the van!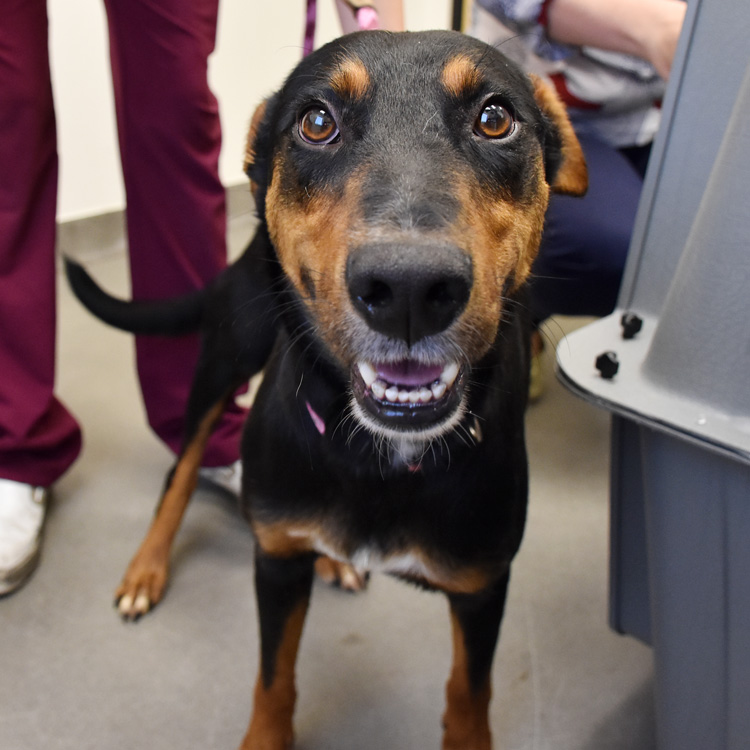 Demi during her exam shortly after arriving at the Center
Next, Demi and her babies went to their loving, comfortable foster home (so different from the noisy, crowded shelter they were used to.) Here, Demi could finally relax – and get some well-deserved breaks from her active pups! Soon, the puppies were weaned, and all were adopted into forever homes. Now, it was time to focus on Demi's health.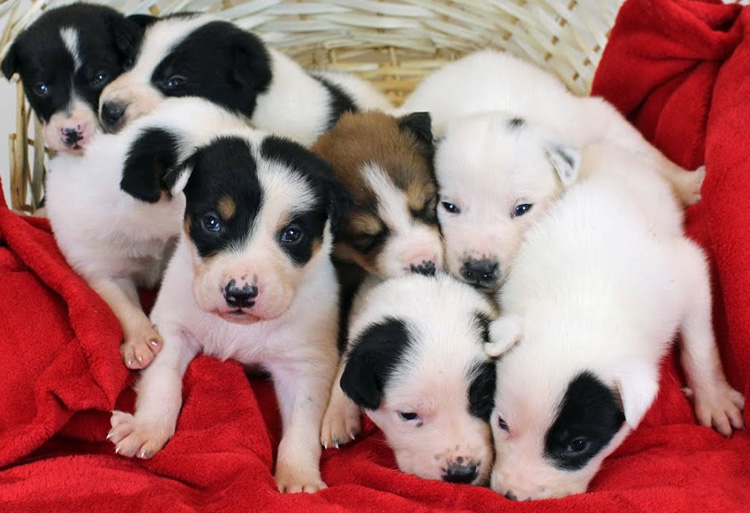 Because she was done nursing, Demi was able to start heartworm treatment. In between treatments, Demi's foster family showed her what life was like for a normal dog. Demi enjoyed the simple pleasures most, including belly rubs and basking in the sun.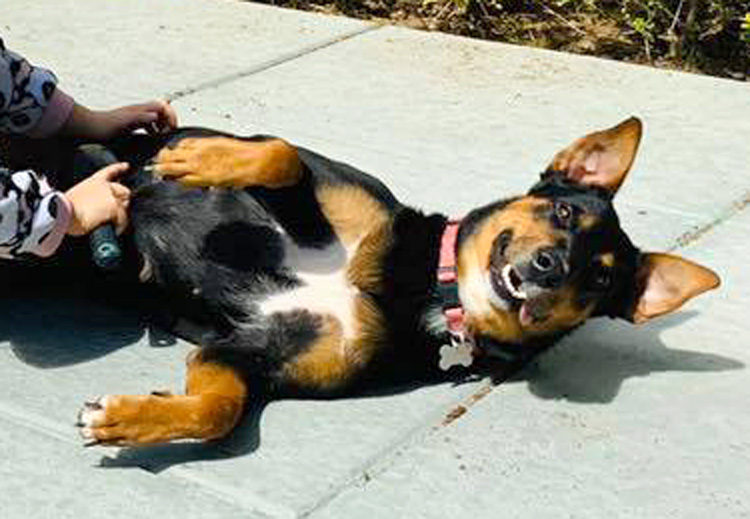 In April, Demi began a month-long break from heartworm treatment to receive surgery on her hind leg. Demi's broken femur was an existing injury that never healed properly, and our veterinarian made the tough decision to amputate her leg. Demi received surgery on April 3, and by the next day, you could already see that her quality of life had improved! She was out in the sun, tail wagging and smiling more brightly than ever.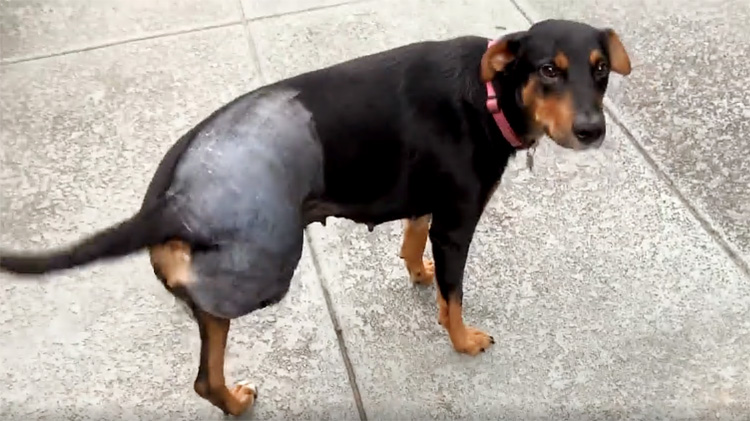 So what's next for delightful Demi? After she fully heals from leg surgery, she will resume heartworm treatment. Our vet hopes she'll be heartworm-free in June. Then, she'll be scheduled for spay and dental surgeries. By the time she's ready to find a forever family, Demi will have spent half a year in our care. We'll miss her when she goes, but we'll smile because after all she has been through, Demi will finally have the life and love she deserves.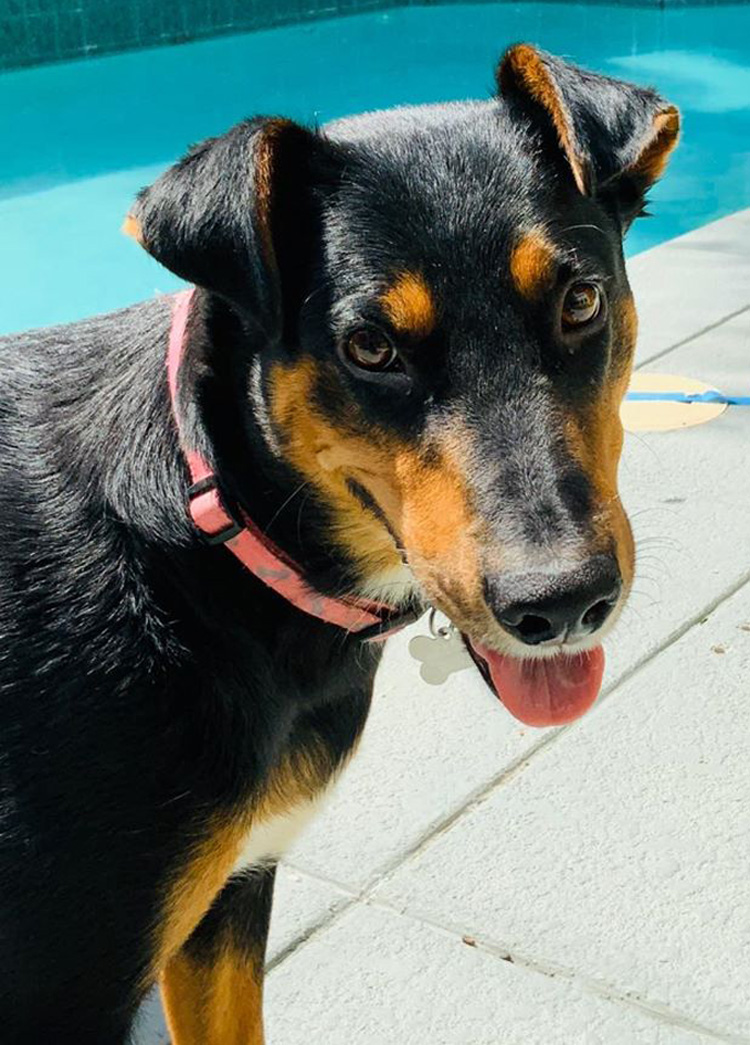 Stay tuned for updates on Demi's availability!