Blind Kitten Has Super Powers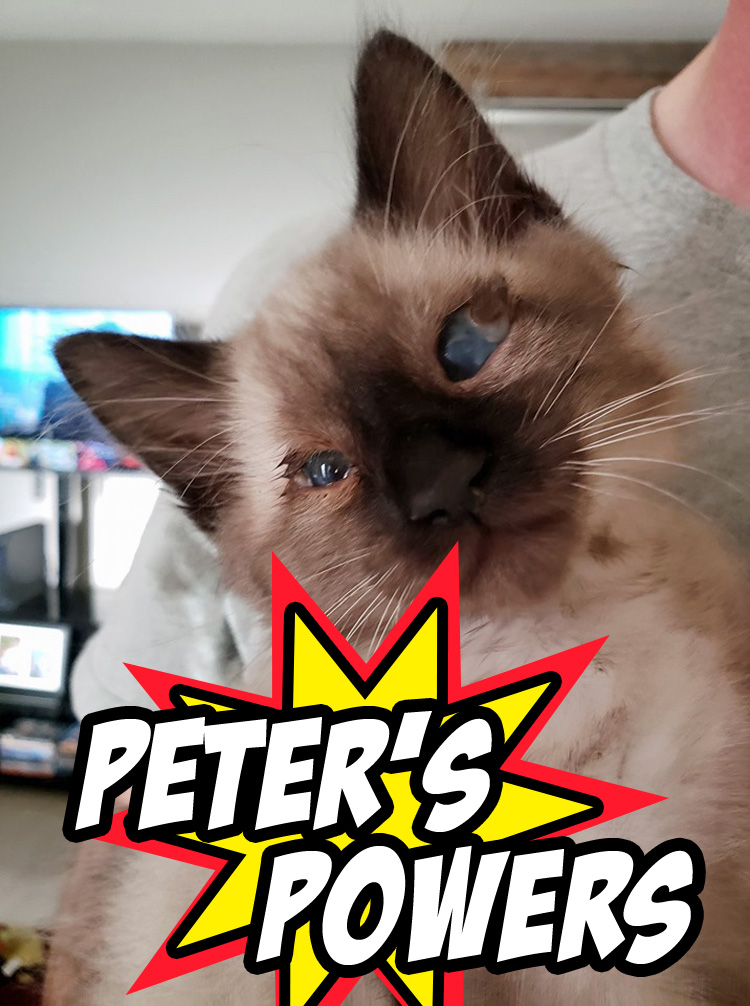 We're going to let you in on a secret: Peter the kitten is a superhero. Skeptical? Let's examine the evidence.
Like all great superheroes, Peter had a rough start in life. He was found as a stray in San Diego's South Bay in Spring 2019. This tiny fighter was just a few days old. Luckily, Peter landed in the hands of our rescue partners, and a dedicated foster bottlefed him for 3 weeks.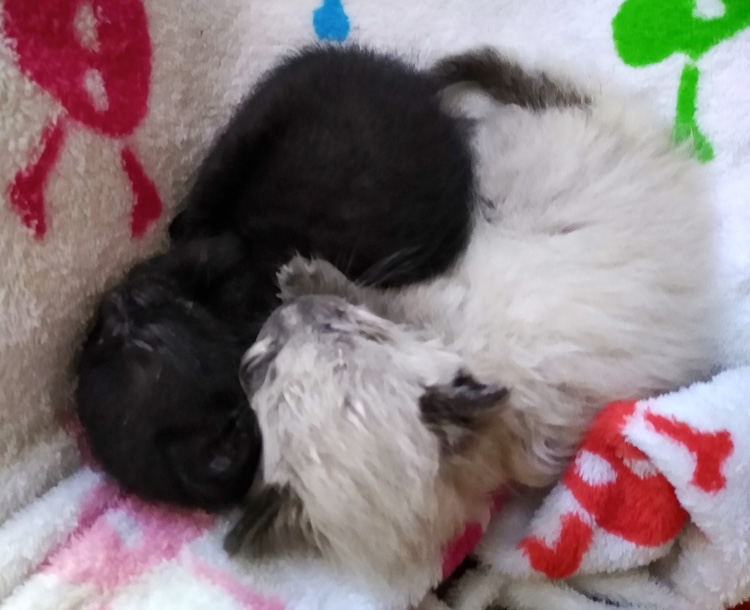 Peter with Ned, another orphan kitten who he was raised with in foster care
When Peter was 8 weeks old, our rescue partner brought the Siamese blend to Helen Woodward Animal Center. Besides his gorgeous, fluffy coat, our intake team first noticed Peter's eyes. He appeared to have eyelid agenesis, a condition found in cats where the eyelids don't fully develop. Hair and skin was growing into his eyes, giving them a cloudy appearance (like the wise Bran in "Game of Thrones.")
Peter's tail was also unique; it was zig-zagged instead of straight. We don't know what caused Peter's tail to bend that way, but as Harry Potter fans know, a marking like this means you've been touched by magic.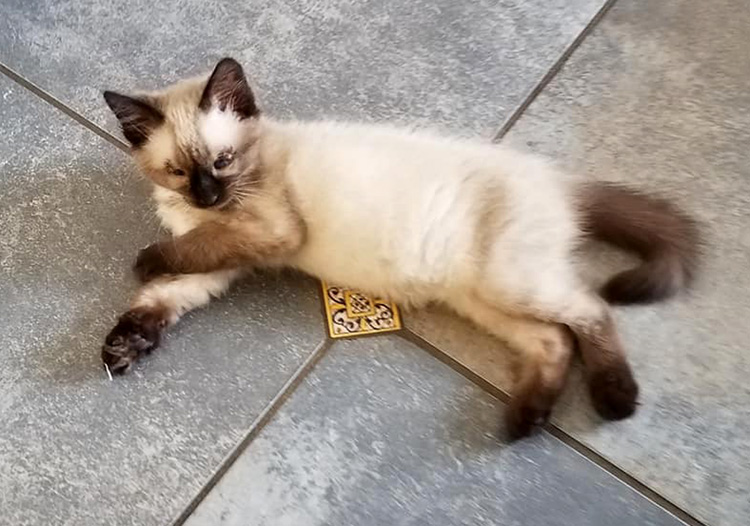 Peter is currently in foster care where he has earned the superhero name "Petey the Sweetie."
Our medical team believes that Peter is blind in both eyes. But like Daredevil, you would never know that at first (especially if you watched him hunt toy mice with such precision!) Peter uses his paws and whiskers to learn his surroundings. One of his most impressive superpowers? Using the litter box perfectly.
So what's next for Petey the Sweetie? Our team is experienced with performing surgery to correct eyelid agenesis. However, because Peter doesn't appear to have any vision or be in any pain, out vets may decide to remove both eyes so they don't cause him future problems. Stay tuned for the next chapter for this fearless feline.
Help save pets like Peter by coming to PAWmicon! (Sunday, July 7 at the Comic-Con Museum in Balboa Park)