A Second Chance at Puppyhood
Puppy with severely broken leg receives treatment at Helen Woodward Animal Center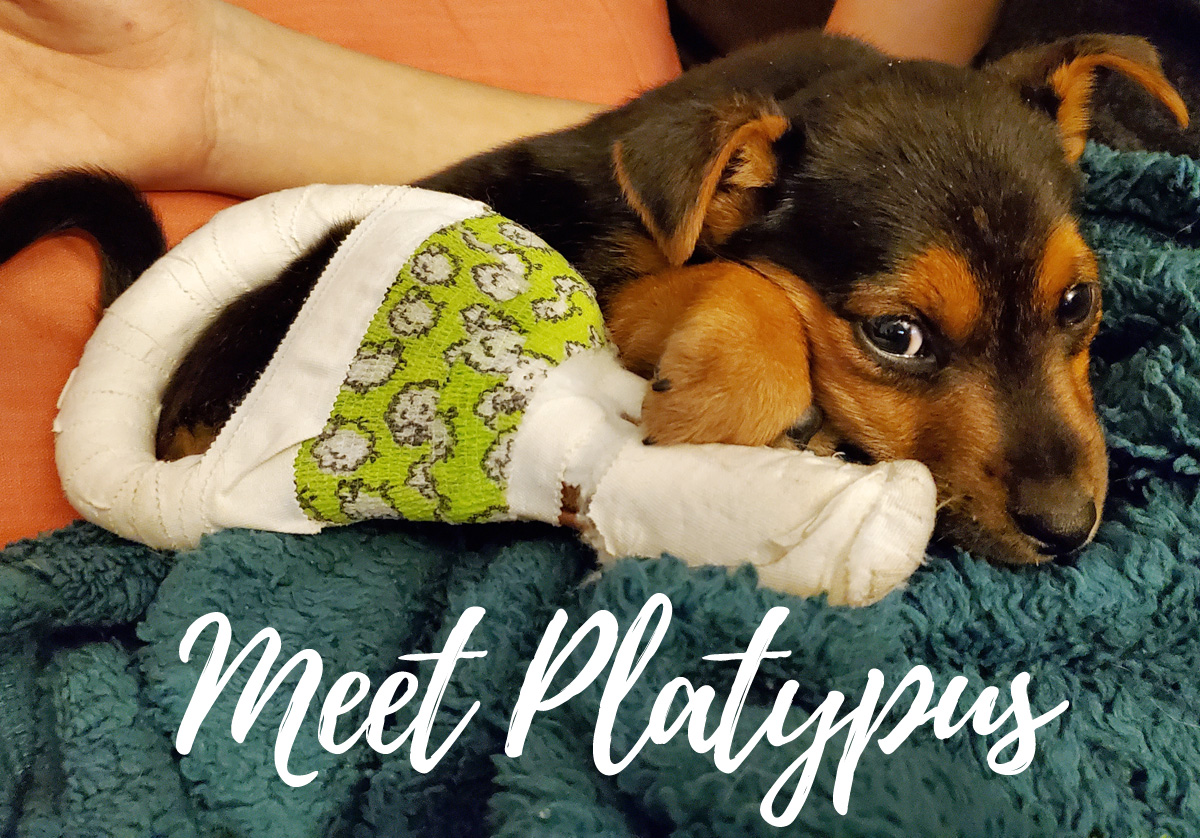 On October 28, 2019, workers at a shelter in California's Central Valley arrived to find an all too common sight: someone had abandoned three puppies in a cardboard box.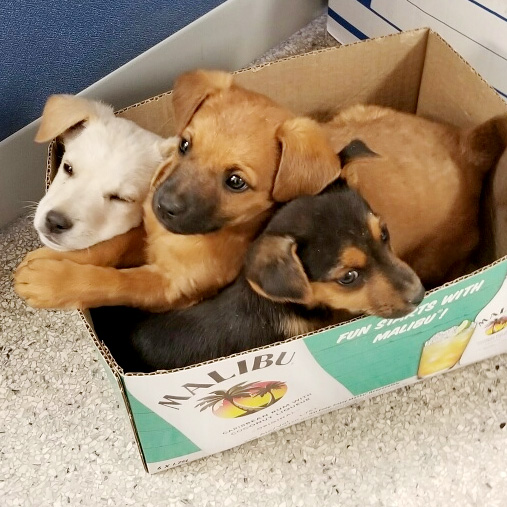 The 8-week-old Shepherd blends had wagging tails and sweet demeanors, but staff noticed that something was wrong with the leg of the smallest puppy. The shelter was already overcrowded, and they didn't have the resources to treat the injury. As luck would have it, one of our rescue partners was at the shelter that day. She wasn't planning on taking three extra puppies, but couldn't resist their angelic faces. She contacted Helen Woodward Animal Center, and two days later, Penguin, Porcupine, and tiny Platypus were on their way to San Diego.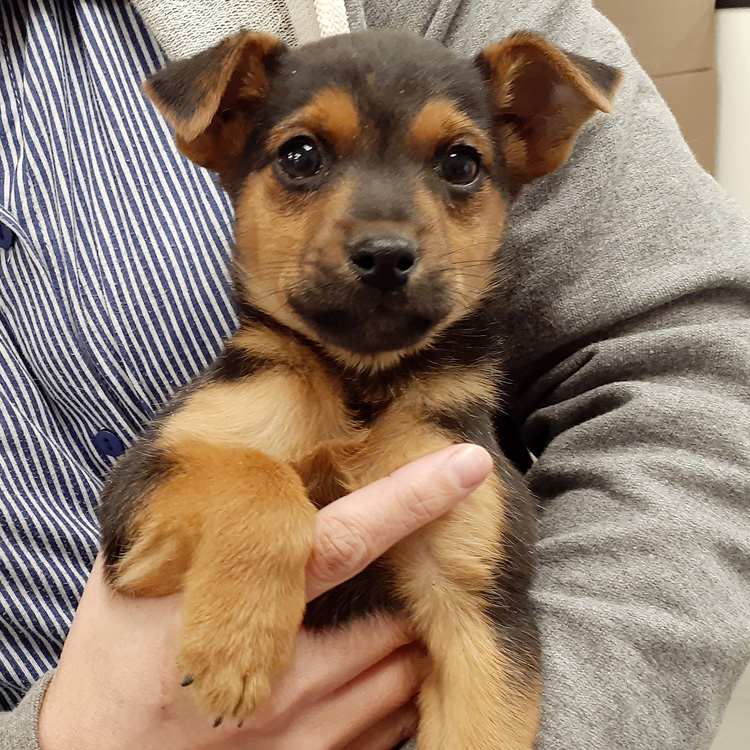 After they arrived at the Center, our medical team was able to get a better look at Platypus' leg. The little pup didn't appear to be in pain, but he wasn't able to run and play the same as his siblings. X-rays revealed that his right tibia was broken in at least three places.
Platypus was fitted with a splint and then headed to a loving foster home to recover.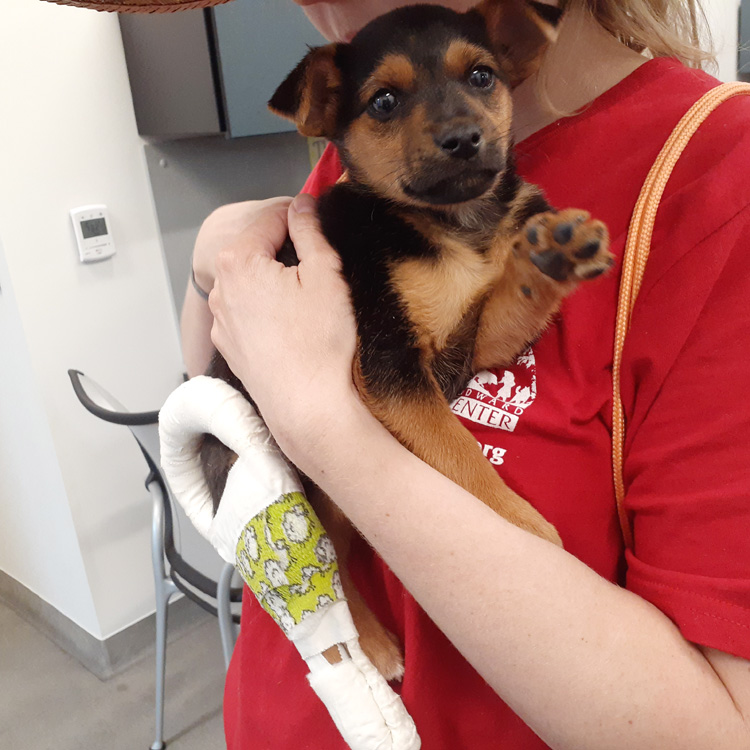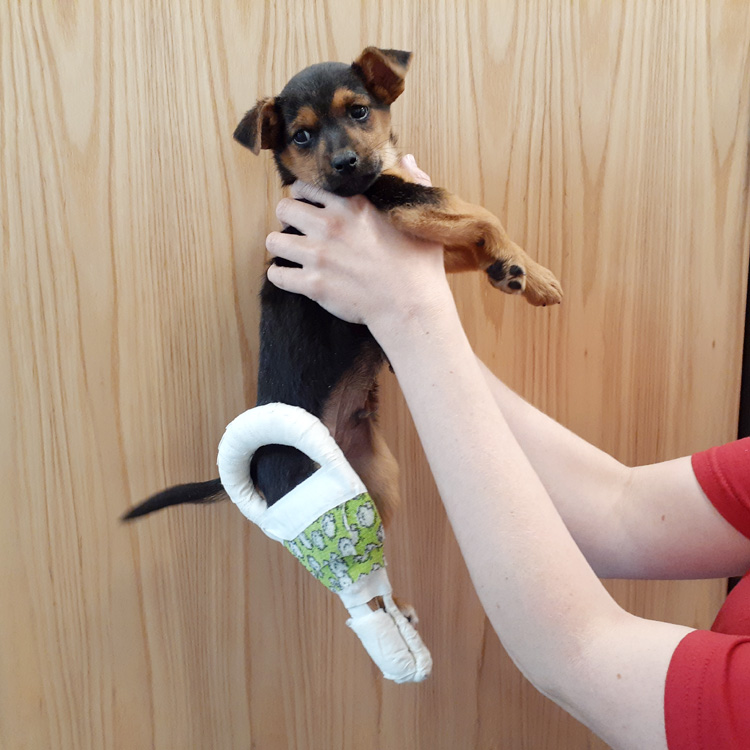 The cutest splint in the history of the world!
Platypus is expected to make a full recovery. When the splint is removed, Platypus will have a second chance to be a regular puppy. Stay tuned for updates on when he'll be available for adoption!
UPDATE!
Sweet Platypus has been doing great since you last heard from him. This growing boy received a new splint on November 18, and shortly thereafter, our veterinarian determined that his fracture was completely healed. His neuter surgery was on December 4.
Platypus has been through a lot in his little life, but he's ready to put that all behind him. An adopter heard his story and absolutely fell in love. We're excited to announce Platypus will be in his forever home before the holidays!